Now it's 46: More Bishops Against ND Scandal
---
Notre Dame, a 'symbol of Catholic education in America throughout its history,'has 'embarrassed Our Lady and embarrassed our Church.' Bishop David Zubik
SOUTH BEND, Indiana (LifeSiteNews.com) - Three more bishops have lengthened the list to 46 U.S. Church leaders condemning the Notre Dame scandal. The University of Notre Dame continues to face a rising groundswell of outrage from Catholics across America after inviting President Obama to give the commencement address and receive an honorary law degree May 17.
In a column appearing in the April 24 edition of the Pittsburgh Catholic, Bishop David Zubik lamented that Notre Dame, a "symbol of Catholic education in America throughout its history," has "embarrassed Our Lady and embarrassed our Church."
"Notre Dame - Our Lady - is a title and devotion that every Catholic holds close to heart," wrote Zubik. "Which is why it is so painful that the current leadership of the university has been so sadly forgetful of its responsibility to its sacred name, and to all the faithful, by deciding to give an honorary degree to our president who has made so clear his opposition to the Church's teaching on the sacredness of human life.
"It must leave Our Lady - 'Notre Dame' - embarrassed."
Bishop Zubik said "there is no doubt" that the various aspects of the President's anti-life agenda "stand in stark contrast to the Church." "President Obama has not been a quiet supporter of abortion rights. He has been a vociferous cheerleader for legalized abortion through his political career," Zubik affirmed.
The difficulty, however, said the bishop, is not Obama, but Notre Dame's decision to extend the invitation in the first place.
"All courtesy should be given to the president. After all, he is our president and he deserves our respect," he wrote. "But it was Notre Dame University that created this mess. The university should never have considered honoring him."
The bishop explained: "This is not a matter of the proper respect due our president, or even inviting him to speak on campus, or one of political motivation or a denial of free speech. The issue is not as clear as it must be.
"To give an honorary degree, to confer such an honor, makes the statement that the recipient of the honor reflects the mind and the heart of the giver," wrote Zubik. "That certainly can't be true in this instance! This is Our Lady's university choosing to give an honorary degree to the single most outspoken pro-abortion president since the issue was foisted upon the country by the Supreme Court."
Urging Catholics to use the Notre Dame scandal as an opportunity to examine their own consciences, the bishop concluded: "Let's take that from this sad affair - our pledge to do better. Maybe we can hope that Notre Dame - the university of Our Lady - will make a similar pledge."
In Arlington, VA, Bishop Paul Loverde recently issued a letter to a scandalized parishioner, expressing his solidarity.
"I share your dismay that Notre Dame, contrary to the direction provided by the bishops, has chosen to extend to him an invitation which - despite the University's statements to the contrary - undoubtedly will be viewed by many as approbation of his policies," wrote Loverde, whose letter was published by the Cardinal Newman Society today.
"If Notre Dame were hosting the President as a participant in a dialogue that included a full presentation of the Church's position regarding the primacy of life, then the University's action would be more understandable," said the Arlington bishop.
"However, given the unique national prominence of Notre Dame among Catholic universities, the decision by a few administrators to give him a platform and honor on Commencement Day will be damaging to the Church, to the pro-life cause and, ultimately, to the university itself.
"This situation underscores the need for Catholics to be united and speak with one voice in our respect for all human life; otherwise, we project confusion and uncertainty on this most basic of issues," Loverde concluded.
Like the majority of the U.S. bishops against the scandal, Bishop LeVoir of New Ulm, MN reacted to Notre Dame's decision by recalling the U.S. Bishops Conference 2004 directive against honoring pro-abortion politicians.
"Since President Obama has taken stands that contradict the fundamental moral principles of the Catholic Church, e.g., the approval of abortion and embryonic stem cell research, he 'should not be given awards, honors or platforms which would suggest support for his actions' at a Catholic university," said Bishop LeVoir in an April 13 statement.
"The decision of the University of Notre Dame makes it much more difficult for the Church to carry out her vital mission to transform our culture into a culture of life and love," he concluded.
The bishops who have so far expressed disapproval of Notre Dame's invitation to Obama (in alphabetical order) are:
1. Bishop John D'Arcy - Fort Wayne-South Bend, IN
2. Bishop Samuel Aquila - Fargo, ND
3. Bishop Gregory Aymond - Austin, TX
4. Bishop Gerald Barbarito - Palm Beach, FL
5. Bishop Leonard Blair - Toledo, OH
6. Archbishop Daniel Buechlein - Indianapolis, IN
7. Bishop Robert Baker - Birmingham, AL
8. Bishop Fabian Bruskewitz - Lincoln, NE
9. Archbishop Eusebius Beltran - Oklahoma City, OK
10. Auxiliary Bishop Oscar Cantú - San Antonio, TX
11. Bishop Paul Coakley - Salina, KS
12. Cardinal Daniel DiNardo - Houston, TX
13. Archbishop Timothy Dolan - New York, NY
14. Bishop Thomas Doran - Rockford, IL
15. Auxiliary Bishop John Dougherty - Scranton, PA
16. Bishop Robert Finn - Kansas City-St. Joseph, MO
17. Bishop Victor Galeone - St. Augustine, FL
18. Cardinal Francis George - Chicago, IL; President, USCCB
19. Bishop Gerald Gettelfinger - Evansville, IN
20. Archbishop José Gomez - San Antonio, TX
21. Bishop William Higi - Lafayette, IN
22. Archbishop Alfred Hughs - New Orleans, LA
23. Bishop Joseph Latino - Jackson, MS
24. Bishop John LeVoir - New Ulm, MN
25. Bishop Jerome Listecki - La Crosse, WI
26. Bishop William E. Lori - Bridgeport, CT
27. Bishop Paul Loverde - Arlington, VA
28. Bishop George Lucas - Springfield, IL
29. Bishop Robert Lynch - St. Petersburg, FL
30. Bishop Joseph Martino - Scranton, PA
31. Bishop Charles Morlino - Madison, WI
32. Bishop George Murry - Youngstown, OH
33. Archbishop John J. Myers - Newark, NJ
34. Bishop R. Walker Nickless - Sioux City, IA
35. Archbishop John C. Nienstedt - St. Paul-Minneapolis, MN
36. Archbishop Edwin O'Brien - Baltimore, MD
37. Bishop Thomas Olmsted - Phoenix, AZ
38. Archbishop Daniel E. Pilarczyk - Cincinnati, OH
39. Bishop Kevin Rhoades - Harrisburg, PA
40. Bishop Alexander Sample - Marquette, MI
41. Bishop Edward J. Slattery - Tulsa, OK
42. Bishop Richard Stika - Knoxville, TN
43. Bishop Anthony Taylor - Little Rock, AR
44. Bishop Robert Vasa - Baker, OR
45. Bishop Thomas Wenski - Orlando, FL
46. Bishop David Zubick - Pittsburgh, PA

---
LifeSiteNews.com is a non-profit Internet service dedicated to issues of culture, life, and family. It was launched in September 1997. LifeSiteNews Daily News reports and information pages are used by numerous organizations and publications, educators, professionals and political, religious and life and family organization leaders and grassroots people across North America and internationally.
---
---
---
More College
Finding the right College
There's no magic formula for choosing a college, but there are steps you can take to find a good fit. Use this tool to start your journey.
Latest College News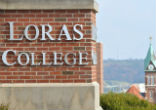 Already known for its legacy of successful, community-driven leaders, Loras College, Iowa's first college and the second oldest Catholic ... continue reading
---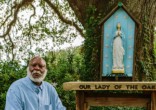 One hundred and seventy-nine years ago, two Jesuit priests sold 272 persons at a slave auction. Their families were torn apart: many of ... continue reading
---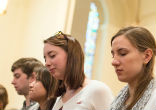 (Vatican Radio) Pope Francis on Friday visited one of Rome's major institutions of higher education today: the Università degli ... continue reading
---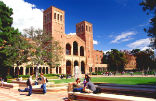 The UCLA campus has been put on lockdown after reports of a shooter in the university's Boelter Hall were released via social media. ... continue reading
---

In a move reminiscent of the early 1900s, North Carolina State University segregated a student Christian group from the rest of the student ... continue reading
---