By Catholic Online (NEWS CONSORTIUM)
4/29/2014 (11 months ago)
Catholic Online (www.catholic.org)
Westminster Abbey serves the religious needs of the English royal family
The Collegiate Church of St Peter at Westminster, which is almost always referred to popularly and informally as Westminster Abbey, is a large, mainly Gothic church, located in Westminster in London, England.
LOS ANGELES, CA (Catholic Online) - Located just to the west of the Palace of Westminster, it is the traditional place of coronation and burial site for English, and later British, monarchs. The abbey is a Royal Peculiar and briefly held the status of a cathedral from 1546 to 1556.

Join the fight to end world hunger.

Westminster Abbey is governed by the Dean and Chapter of Westminster, as established by a Royal Charter of Queen Elizabeth I in 1560, which created it as the Collegiate Church of St Peter Westminster and a Royal Peculiar under the personal jurisdiction of the Sovereign.


The members of the Chapter are the Dean and four residentiary Canons, assisted by the Receiver General and Chapter Clerk. One of the Canons is also Rector of St Margaret's Church Westminster Abbey (who has also often held the post of Chaplain to the Speaker of the House of Commons).
In addition to the Dean and Canons there are at present two full-time minor canons, one precentor, the other succentor. The office of Priest Vicar was created in the 1970s for those who assist the minor canons. Together with the Clergy and Receiver General and Chapter Clerk, various Lay Officers constitute the College, including the Organist and Master of the Choristers, the Registrar, the Auditor, the Legal Secretary, the Surveyor of the Fabric, the Head Master of the Choir School, the Keeper of the Muniments and the Clerk of the Works, as well as twelve Lay Vicars and ten of the choristers and the High Steward and High Bailiff.
There are also forty Queen's Scholars who are pupils at Westminster School (the School has its own Governing Body). Those who are most directly concerned with liturgical and ceremonial matters are the two Minor Canons and the Organist and Master of the Choristers.
More recently (April 29, 2011), the wedding of Prince William, the Duke of Cambridge and grandson of Queen Elizabeth II, and Kate Middleton occurred at the Abbey.
---
Copywriter 2015 - Distributed by THE NEWS CONSORTIUM
Pope Francis Prayer Intentions for March 2015
Universal:
Scientists: That those involved in scientific research may serve the well-being of the whole human person.
Evangelization:
Contribution of women: That the unique contribution of women to the life of the Church may be recognized always.
---
---
---

By Atarah Haely (NEWS CONSORTIUM)
With his eBooks "How To Fly For Free" and "How To Find Cheap Flights," Scott Keyes is sharing his secrets on how he travels the world without it costing him a penny. MUNTINLUPA, PHILIPPINES (Catholic Online) - Keyes hit the headlines first for having a plan to ... continue reading
---

By Nikky Andres (NEWS CONSORTIUM)
An alarming report from the Government Accountability Office (GAO) explains that terrorists can now threaten plane passengers' safety with access to the plane's on board Wi-Fi. Although the reports doesn't specify whether this is going to be an easy thing for ... continue reading
---

By Hannah Raissa Marfil (NEWS CONSORTIUM)
Most tourists had been flocking annually to see the Grand Canyon. But there are only few knowledge and attention given to a tribe that has been living within its depths for the past 800 years. The Havasupai tribe has about 600 members, and is considered as the smallest ... continue reading
---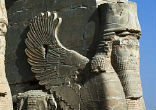 By Catholic Online (NEWS CONSORTIUM)
Lost cities, built by ancient man, that have survived into the present day offer the modern traveler a fascinating glimpse into human history. Elaborate structures, some constructed by societies who had yet to invent the wheel or harness fire offer testament to ... continue reading
---
By Hannah Raissa Marfil (NEWS CONSORTIUM)
Airport staff at the Ninoy Aquino International Airport in Manila, Philippines, were shocked after they discovered a sleeping infant inside a luggage through their X-ray scanner. MUNTINLUPA, PHILIPPINES (Catholic Online) - It was later revealed that the two-month old ... continue reading
---

By Abigail James (NEWS CONSORTIUM)
700 koalas were taken from their homes and killed over a six month period in Australia. Put in secret culls, the authorities claim the heinous act was done to prevent overpopulation. LOS ANGELES, CA (Catholic Online) - From September 2013 to March 2014, a colony of ... continue reading
---

By Hannah Raissa Marfil (NEWS CONSORTIUM)
Have you ever imagined yourself going out of your way just to see a bunch chewed gum stuck on walls? Or have you ever thought of skinny dipping in a pool of sake with a bunch of other people of all ages and size? Each one of us has probably had more than a hundred ... continue reading
---
By Catholic Online (NEWS CONSORTIUM)
All of 20 years of age, death-defying photographer Esty Ilabaca scales buildings and mountains -- without a harness - to take truly breathtaking images on his travels around the world. From Moreton on the Wirral, Merseyside, Ilabaca has parkoured -- a ... continue reading
---

By Abigail James (NEWS CONSORTIUM)
The hidden treasures of the world captivate the adventurous hearts of common people everyday. Caves are unique; no two caves are the same. LOS ANGELES, CA (Catholic Online) Ancient civilizations used caves for places of worship or hiding. These caves were preserved and ... continue reading
---

By Catholic Online (NEWS CONSORTIUM)
Saint Kitts, an island some 18 miles long and five miles wide, its west side bordering the Caribbean Sea and its eastern side facing the Atlantic Ocean, regularly attracts tourists. Greeting these visitors is the Saint Kitts Scenic Railway. Called the "last ... continue reading
---
All Travel News