By Catholic Online (NEWS CONSORTIUM)
4/15/2014 (2 years ago)
Catholic Online (www.catholic.org)
Amphitheater continues to draw in tourism
The Coliseum is an elliptical amphitheater in the center of the city of Rome, Italy, the largest ever built in the Roman Empire. It is considered one of the greatest works of Roman architecture and Roman engineering.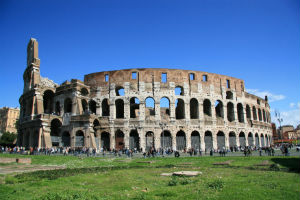 The Coliseum continues to draw in tens of thousands of tourists every year.
ROME, ITALY (Catholic Online) - Occupying a site just east of the Roman Forum, its construction started in 72 AD under the emperor Vespasian and was completed in 80 AD under Titus, with further modifications being made during Domitian's reign (81-96). The name "Amphitheatrum Flavium" derives from both Vespasian's and Titus's family name (Flavius, from the gens Flavia).


Capable of seating 50,000 spectators, the Coliseum was used for gladiatorial contests and public spectacles such as mock sea battles, animal hunts, executions, re-enactments of famous battles, and dramas based on Classical mythology. The building ceased to be used for entertainment in the early medieval era. It was later reused for such purposes as housing, workshops, quarters for a religious order, a fortress, a quarry, and a Christian shrine.
Although in the 21st century it stays partially ruined because of damage caused by devastating earthquakes and stone-robbers, the Coliseum is an iconic symbol of Imperial Rome. It is one of Rome's most popular tourist attractions and still has close connections with the Roman Catholic Church, at each Good Friday the Pope leads a torchlit "Way of the Cross" procession that starts in the area around the Coliseum.


The Coliseum is also depicted on the Italian version of the five-cent euro coin.
---
Copyright 2016 - Distributed by THE CALIFORNIA NETWORK
Pope Francis Prayer Intentions for August 2016
Universal:
Sports: That sports may be an opportunity for friendly encounters between peoples and may contribute to peace in the world.
Evangelization:
Living the Gospel: That Christians may live the Gospel, giving witness to faith, honesty, and love of neighbor.
---
---
---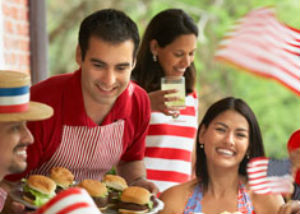 By Kenya Sinclair (CALIFORNIA NETWORK)
News of the controversy and hate crimes linked between the black community, police officers, the LGBT community, racial relations and ongoing threats of a terrorist attack has other countries warning travelers against visiting the United States. LOS ANGELES, CA ... continue reading
---

By Monique Crawford (CALIFORNIA NETWORK)
Have you been bitten by the travel bug? Looking for someplace to visit that has a rich history and a beautiful shoreline? Consider one of these three Holy islands as your next vacation getaway! LOS ANGELES, CA (Catholic Online) - Traveling can be a wonderful way to ... continue reading
---

By Monique Crawford (CALIFORNIA NETWORK)
Festivals, parades, parties and more - St. Patrick's Day is celebrated in wonderfully unique ways across the globe! LOS ANGELES, CA (Catholic Online) - St. Patrick felt called to spread Christianity throughout Ireland and worked to teach the locals for the last forty ... continue reading
---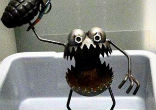 By Catholic Online (CALIFORNIA NETWORK)
With a heightened sense of terrorism gripping the travel industry today, it's amazing to learn what things passengers bring with them on to planes. All manner of bizarre - and deadly items are found in carry-on luggage. Everything thing from razors-harp ... continue reading
---

By Kenya Sinclair (California Network)
The United States government passed a law earlier this month allowing for passport revoktions of anyone owing delinquent taxes. LOS ANGELES, CA (Catholic Online) - "You could be on your honeymoon and they could revoke your passport," said Tom Wheelwriight, a certified ... continue reading
---

By Kenya Sinclair (CALIFORNIA NETWORK)
With Thanksgiving, Christmas and New Years just around the corner, people around the world are planning to travel to visit with friends and family. Any form of travel comes with its own hazards, but Catholic Online has five top safety tips for the holiday traveler. LOS ... continue reading
---

By Mica Lafkan (CALIFORNIA NETWORK)
As Catholics, we know the world offers a variety of historically religious landmarks from the River Jordan to the birthplace of Christ, our Savior. So, after scrimping and saving you're ready to go out and explore religiously-relevant locations across the ... continue reading
---

By Nikky Andres (CALIFORNIA NETWORK)
St. Maria Goretti Parish is set to host a tour of the relics of its patron saint, St. Maria Goretti, as part of the Pilgrimage of Mary: The Tour of the Major Relics of St. Maria Gorreti. The parish is one of more than 50 in the United States to host the major relics of ... continue reading
---

By Linky C. (CALIFORNIA NETWORK)
The Vatican announced that Pope Francis is planning to visit Mexico in 2016. His itinerary will include a visit to the Our Lady of Guadalupe Shrine. LOS ANGELES, CA (Catholic Online) - Vatican spokesman, Rev. Federico Lombardi, confirmed last Tuesday that plans of a ... continue reading
---

By Linky C. (CALIFORNIA NETWORK)
A preview of "Vatican splendors" can be seen in an exhibit at the Franklin Institute that showcases never before seen relics and art pieces from the Vatican. LOS ANGELES, CA (Catholic Online) - A collection of over 200 items from the Vatican that have never been seen ... continue reading
---
All Travel News