By Catholic Online (NEWS CONSORTIUM)
4/15/2014 (1 year ago)
Catholic Online (www.catholic.org)
Amphitheater continues to draw in tourism
The Coliseum is an elliptical amphitheater in the center of the city of Rome, Italy, the largest ever built in the Roman Empire. It is considered one of the greatest works of Roman architecture and Roman engineering.
ROME, ITALY (Catholic Online) - Occupying a site just east of the Roman Forum, its construction started in 72 AD under the emperor Vespasian and was completed in 80 AD under Titus, with further modifications being made during Domitian's reign (81-96). The name "Amphitheatrum Flavium" derives from both Vespasian's and Titus's family name (Flavius, from the gens Flavia).


Capable of seating 50,000 spectators, the Coliseum was used for gladiatorial contests and public spectacles such as mock sea battles, animal hunts, executions, re-enactments of famous battles, and dramas based on Classical mythology. The building ceased to be used for entertainment in the early medieval era. It was later reused for such purposes as housing, workshops, quarters for a religious order, a fortress, a quarry, and a Christian shrine.
Although in the 21st century it stays partially ruined because of damage caused by devastating earthquakes and stone-robbers, the Coliseum is an iconic symbol of Imperial Rome. It is one of Rome's most popular tourist attractions and still has close connections with the Roman Catholic Church, at each Good Friday the Pope leads a torchlit "Way of the Cross" procession that starts in the area around the Coliseum.


The Coliseum is also depicted on the Italian version of the five-cent euro coin.
---
Copywriter 2015 - Distributed by THE NEWS CONSORTIUM
Pope Francis Prayer Intentions for June 2015
Universal:
That immigrants and refugees may find welcome and respect in the countries to which they come.
Evangelization:
That the personal encounter with Jesus may arouse in many young people the desire to offer their own lives in priesthood or consecrated life.
---
---
---

By Atarah Haely (NEWS CONSORTIUM)
A group of "ghost hunters" shockingly discover a dead body, belonging to an old lady, inside the abandoned Kuhn Memorial State Hospital in Vicksburg, Mississippi on the night of June 28, 2015. The hospital has been deserted for two decades. MUNTINLUPA, PHILIPPINES ... continue reading
---

By Nikky Andres (NEWS CONSORTIUM)
Whether you are headed over to an exotic island in the tropics or off to some beautiful scenic destination in Europe for the summer, be sure to use some of these cool tips that will come in handy for you and the rest of your family. MUNTINLUPA, PHILIPPINES (Catholic ... continue reading
---
By Nikky Andres (NEWS CONSORTIUM)
Salt & Water design studio's project is a total work of art that offers fine, beautiful luxury. The floating hotel houses catamaran apartments and is designed to present guests with an opportunity to celebrate the impeccable view of nature surrounding them. ... continue reading
---

By Talia Ramos (NEWS CONSORTIUM)
In a list that ranks cities around the world on terrorist attack risk, based by a study from Verisk Maplecroft for its new Global Alerts Dashboard (GAD), Baghdad is at the top, as the city with the highest risk of terrorist attacks. MUNTINLUPA, PHILIPPINES (Catholic ... continue reading
---

By Talia Ramos (NEWS CONSORTIUM)
Staff from an airline cabin crew claims that airplanes are a health risk, due to improper use of facilities by passengers and the lack of consequent sanitation by maintenance. The research team found that the dirtiest parts of the plane might be those we never thought ... continue reading
---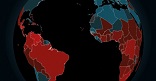 By Atarah Haely (NEWS CONSORTIUM)
Some news may frighten us about the security of our own community, as many people are victims of violence and are murdered everyday. It may seem to us, that our homes are not safe anymore. Yet, according to a database map, we may be living in a relatively safe location ... continue reading
---

By Atarah Haely (NEWS CONSORTIUM)
With his eBooks "How To Fly For Free" and "How To Find Cheap Flights," Scott Keyes is sharing his secrets on how he travels the world without it costing him a penny. MUNTINLUPA, PHILIPPINES (Catholic Online) - Keyes hit the headlines first for having a plan to ... continue reading
---

By Nikky Andres (NEWS CONSORTIUM)
An alarming report from the Government Accountability Office (GAO) explains that terrorists can now threaten plane passengers' safety with access to the plane's on board Wi-Fi. Although the reports doesn't specify whether this is going to be an easy thing for ... continue reading
---

By Hannah Raissa Marfil (NEWS CONSORTIUM)
Most tourists had been flocking annually to see the Grand Canyon. But there are only few knowledge and attention given to a tribe that has been living within its depths for the past 800 years. The Havasupai tribe has about 600 members, and is considered as the smallest ... continue reading
---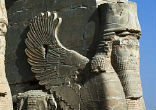 By Catholic Online (NEWS CONSORTIUM)
Lost cities, built by ancient man, that have survived into the present day offer the modern traveler a fascinating glimpse into human history. Elaborate structures, some constructed by societies who had yet to invent the wheel or harness fire offer testament to ... continue reading
---
All Travel News