By Catholic Online (NEWS CONSORTIUM)
4/11/2014 (1 year ago)
Catholic Online (www.catholic.org)
Christianity's holiest church remains within Jerusalem's Old City
The Church of the Holy Sepulchre is a church within the walled Old City of Jerusalem. It is a few steps away from the Muristan, a Christian quarter of shops and streets within the city.
JERUSALEM, ISRAEL (Catholic Online) - The site is venerated as Golgotha, (the Hill of Calvary), where Jesus was crucified, and is said to also contain the place where Jesus was buried (the Sepulchre). The church has been an important Christian pilgrimage destination since at least the 4th century, as the purported site of the resurrection of Jesus.


Today it also serves as the headquarters of the Greek Orthodox Patriarch of Jerusalem, while control of the building is shared between several Christian churches and secular entities in complicated arrangements essentially unchanged for centuries.
The church is home to Eastern Orthodoxy, Oriental Orthodoxy and Roman Catholicism. The church is also of limited importance to Anglican and Protestant Christians.
During the Crusades the Church of the Holy Sepulchre was home to the Knights of the Order of Saint John, who originally ran a hospital and infirmary for pilgrims near the church after the First Crusade.
The excommunicated German Emperor Frederick II gained control of the city in the thirteenth century from the Muslims, which led to the curious point where the holiest church in Christendom was interdict.
---
Copywriter 2015 - Distributed by THE NEWS CONSORTIUM
Pope Francis Prayer Intentions for July 2015
Universal:
That political responsibility may be lived at all levels as a high form of charity.
Evangelization:
That, amid social inequalities, Latin American Christians may bear witness to love for the poor and contribute to a more fraternal society.
---
---
---

By Atarah Haely (NEWS CONSORTIUM)
Amusement parks have been soaring to new heights - literally. As thrill-ride seekers experience the gift of advancing technologies in increasing speed and velocity on park rides, the fun does not stop there. North America has four out of five of the world's giga ... continue reading
---

By Atarah Haely (NEWS CONSORTIUM)
With ambition to further revolutionize aerospace technology and outer space research, a megaplane is currently under construction to become the biggest aircraft in the world. Named Stratolaunch Carrier, the world's biggest airplane is set to fly out next year for the ... continue reading
---

By Atarah Haely (NEWS CONSORTIUM)
A group of "ghost hunters" shockingly discover a dead body, belonging to an old lady, inside the abandoned Kuhn Memorial State Hospital in Vicksburg, Mississippi on the night of June 28, 2015. The hospital has been deserted for two decades. MUNTINLUPA, PHILIPPINES ... continue reading
---

By Nikky Andres (NEWS CONSORTIUM)
Whether you are headed over to an exotic island in the tropics or off to some beautiful scenic destination in Europe for the summer, be sure to use some of these cool tips that will come in handy for you and the rest of your family. MUNTINLUPA, PHILIPPINES (Catholic ... continue reading
---
By Nikky Andres (NEWS CONSORTIUM)
Salt & Water design studio's project is a total work of art that offers fine, beautiful luxury. The floating hotel houses catamaran apartments and is designed to present guests with an opportunity to celebrate the impeccable view of nature surrounding them. ... continue reading
---

By Talia Ramos (NEWS CONSORTIUM)
In a list that ranks cities around the world on terrorist attack risk, based by a study from Verisk Maplecroft for its new Global Alerts Dashboard (GAD), Baghdad is at the top, as the city with the highest risk of terrorist attacks. MUNTINLUPA, PHILIPPINES (Catholic ... continue reading
---

By Talia Ramos (NEWS CONSORTIUM)
Staff from an airline cabin crew claims that airplanes are a health risk, due to improper use of facilities by passengers and the lack of consequent sanitation by maintenance. The research team found that the dirtiest parts of the plane might be those we never thought ... continue reading
---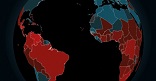 By Atarah Haely (NEWS CONSORTIUM)
Some news may frighten us about the security of our own community, as many people are victims of violence and are murdered everyday. It may seem to us, that our homes are not safe anymore. Yet, according to a database map, we may be living in a relatively safe location ... continue reading
---

By Atarah Haely (NEWS CONSORTIUM)
With his eBooks "How To Fly For Free" and "How To Find Cheap Flights," Scott Keyes is sharing his secrets on how he travels the world without it costing him a penny. MUNTINLUPA, PHILIPPINES (Catholic Online) - Keyes hit the headlines first for having a plan to ... continue reading
---

By Nikky Andres (NEWS CONSORTIUM)
An alarming report from the Government Accountability Office (GAO) explains that terrorists can now threaten plane passengers' safety with access to the plane's on board Wi-Fi. Although the reports doesn't specify whether this is going to be an easy thing for ... continue reading
---
All Travel News