By Catholic Online (NEWS CONSORTIUM)
6/11/2012 (2 years ago)
Catholic Online (www.catholic.org)
Colorado has repaired or replaced 49 of 160 bridges.
The Eagle River Bridge, as well as other Colorado bridges, started showing its age.
DENVER, CO (Catholic Online) - Last month, a new, wider bridge replaced the Eagle River Bridge to fix up an estimated 160 bridges in Colorado. The bridges that are targeted are "structurally deficient, functionally obsolete, and rate 'poor,'" according to inspectors. Some of the bridges were built in the 1920's and can't handle today's car and truck traffic.

Some of the worst bridges are located in southeast Colorado and built with nothing but timber. Due to the high traffic volume, Denver also has some of the most worn out bridges.

"Some of these bridges are just at the end of their useful life," said Tim Harris, chief engineer of the Colorado Department of Transportation as well as the head of the Colorado Bridge Enterprise. "When you drive over some of them, it's kind of scary."

The Colorado Bridge Enterprise was founded in 2009 as part of the legislation for FASTER or the Funding Advancement for Surface Transportation and Economic Recovery. The organization operates as a government-owned business inside CDOT and plans to repair and/or replace those 160 bridges.

So far, 49 bridges have been replaced, including the Eagle River Bridge, which was built in 1933.

"Look how much we depend on highways," Steve Parker, chairman of the Bridge Enterprise Board. "You can have the nicest, widest highway in the world, but if a bridge is inadequate, you are in a lot of trouble."


---
Copywriter 2015 - Distributed by THE NEWS CONSORTIUM
Pope Francis Prayer Intentions for March 2015
Universal:
Scientists: That those involved in scientific research may serve the well-being of the whole human person.
Evangelization:
Contribution of women: That the unique contribution of women to the life of the Church may be recognized always.
---
---
---

By Atarah Haely (NEWS CONSORTIUM)
With his eBooks "How To Fly For Free" and "How To Find Cheap Flights," Scott Keyes is sharing his secrets on how he travels the world without it costing him a penny. MUNTINLUPA, PHILIPPINES (Catholic Online) - Keyes hit the headlines first for having a plan to ... continue reading
---

By Nikky Andres (NEWS CONSORTIUM)
An alarming report from the Government Accountability Office (GAO) explains that terrorists can now threaten plane passengers' safety with access to the plane's on board Wi-Fi. Although the reports doesn't specify whether this is going to be an easy thing for ... continue reading
---

By Hannah Raissa Marfil (NEWS CONSORTIUM)
Most tourists had been flocking annually to see the Grand Canyon. But there are only few knowledge and attention given to a tribe that has been living within its depths for the past 800 years. The Havasupai tribe has about 600 members, and is considered as the smallest ... continue reading
---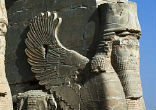 By Catholic Online (NEWS CONSORTIUM)
Lost cities, built by ancient man, that have survived into the present day offer the modern traveler a fascinating glimpse into human history. Elaborate structures, some constructed by societies who had yet to invent the wheel or harness fire offer testament to ... continue reading
---
By Hannah Raissa Marfil (NEWS CONSORTIUM)
Airport staff at the Ninoy Aquino International Airport in Manila, Philippines, were shocked after they discovered a sleeping infant inside a luggage through their X-ray scanner. MUNTINLUPA, PHILIPPINES (Catholic Online) - It was later revealed that the two-month old ... continue reading
---

By Abigail James (NEWS CONSORTIUM)
700 koalas were taken from their homes and killed over a six month period in Australia. Put in secret culls, the authorities claim the heinous act was done to prevent overpopulation. LOS ANGELES, CA (Catholic Online) - From September 2013 to March 2014, a colony of ... continue reading
---

By Hannah Raissa Marfil (NEWS CONSORTIUM)
Have you ever imagined yourself going out of your way just to see a bunch chewed gum stuck on walls? Or have you ever thought of skinny dipping in a pool of sake with a bunch of other people of all ages and size? Each one of us has probably had more than a hundred ... continue reading
---
By Catholic Online (NEWS CONSORTIUM)
All of 20 years of age, death-defying photographer Esty Ilabaca scales buildings and mountains -- without a harness - to take truly breathtaking images on his travels around the world. From Moreton on the Wirral, Merseyside, Ilabaca has parkoured -- a ... continue reading
---

By Abigail James (NEWS CONSORTIUM)
The hidden treasures of the world captivate the adventurous hearts of common people everyday. Caves are unique; no two caves are the same. LOS ANGELES, CA (Catholic Online) Ancient civilizations used caves for places of worship or hiding. These caves were preserved and ... continue reading
---

By Catholic Online (NEWS CONSORTIUM)
Saint Kitts, an island some 18 miles long and five miles wide, its west side bordering the Caribbean Sea and its eastern side facing the Atlantic Ocean, regularly attracts tourists. Greeting these visitors is the Saint Kitts Scenic Railway. Called the "last ... continue reading
---
All Travel News