BELIEVE - Angel Stories
By: JESSICA CUEVAS
Location: LONG BEACH NEW YORK USA
AFTER LOSING MY MOM AND MY BEST FRIEND WITHIN THE SAME MONTH I WAS NOT ONLY MAD HURT AND ANGRY BUT I WAS LOST BECAUSE THE TWO PEOPLE I TRUSTED AND LOVED THE MOST WERE BOTH GONE I FELT ABANDOND I WAS SO SCARED THAT I WAS GOING TO LOSE THE REST OF MY FAMILY.I SAT OUTSIDE IN MY YARD IT FELT LIKE DAYS JUST KEPT PASSING ME BY AND I JUST LOOKED UP TOWARD HEAVEN ASKING WHY MY PRAYERS WERE NOT ANWSERED TO HELP MY MOM AND FRIEND WHY I WOULD SAY I WATCHED THEM BOTH DIE I STARTED BLAMING MY SELF FOR ALL THE WRONGE I HAD DID IN LIFE I HAD NO ANWSERS NOR DID ANYONE ELSE WHEN I SAW THIS BEAUTIFUL BUTTERFLY IT FLEW AROUND ME FOR A MINITE AND THEN JUST FLEW AWAY IT CAME BACK HUFFERED AROUND ME FOR A MOMENT I PUT MY HAND OUT WHILE MY FAMILY WATCHED WITH AMAZEMENT THE BUTTERFLY LANDED ON MY SHOULDER IT STARTTLED ME AND THEN IT FLEW OFF AGAIN BUT IT CAME BACK I PUT MY HAND OUT AND I SWEAR TO GOD IT LANDED ON MY HAND I LEANED IN TO KISS IT AND IT LET ME ALL I COULD SAY WAS MOM I STARTED TO CRY WHEN A THOUGHT WENT THROUGH MY HEAD I TOLD MY FAMILY THAT BUTTERFLYS BRING US THE SOULS OF THE ONES WE LOSE I BELIEVE THAT WE SHOULD ALL WATCH THE SIGNS WE DON'T HAVE THE ANWSERS OF WHY THESE THINGS HAPPEN BUT IT BRINGS ME SOME PEACE TO NO THAT GOD DID ANWSER MY PRAYERS HE BROUGHT ME MY MOM TO SAY I'LL SEE YOU AGAIN SOMEDAY I BELIEVE AGAIN.


---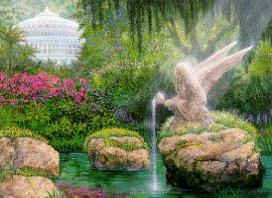 Some may never see with earthly eyes these heavenly beings or know that they exist. Many are unaware of the numerous ways they have protected and guided us. We would like to share with you the stories of people who take pleasure in expressing how real angels are.
---
More Saints
---
---
---
---
---
---
---
---
---
---
---
---
---
---
---
---
---

Copyright 2017 Catholic Online. All materials contained on this site, whether written, audible or visual are the exclusive property of Catholic Online and are protected under U.S. and International copyright laws, © Copyright 2017 Catholic Online. Any unauthorized use, without prior written consent of Catholic Online is strictly forbidden and prohibited.