By: May S. Pagkatipunan, Sta. Mesa Manila, Philippines
One Saturday afternoon on my way home, I received a call from my mom asking me to go home right away because the house of my uncle which is just right beside our house is burning. When I reached home, the fire was out. When I was looking at the damaged 2 floors of my uncle's home, which is just a few feet away our wall, I said to myself, an angel just protected our home. I truly believe in angels and what I see from my perspective was an angel standing between that space blowing the fire not to touch our home. I know the angel who protected our home was my sister's guardian angel who is a special child.
---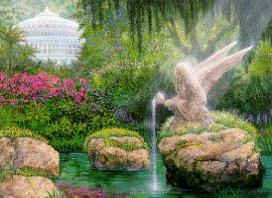 Some may never see with earthly eyes these heavenly beings or know that they exist. Many are unaware of the numerous ways they have protected and guided us. We would like to share with you the stories of people who take pleasure in expressing how real angels are.