By Catholic Online (NEWS CONSORTIUM)
8/6/2014 (1 year ago)
Catholic Online (www.catholic.org)
Europe's Rosetta is first spacecraft in history to rendezvous with a comet
All things come to those who wait. "After 10 years, five months and four days travelling towards our destination, looping around the sun five times, we are delighted to announce finally 'we are here,'" Jean-Jacques Dordain, ESA's Director General, said in a statement. Europe's Rosetta has become the first spacecraft in history to rendezvous with a comet.
LOS ANGELES, CA (Catholic Online) - The Rosetta trawled the galaxy for billions of miles across the solar system until it became the first probe to rendezvous with a comet on its journey around the sun.

"Thruster burn complete. Rosetta has arrived at comet 67P. We're in orbit!" announced the European Space Agency announced on Twitter.

SAVE Iraqi Christians from Genocide --

Rosetta fired its thrusters on its final approach to Comet 67P/Churyumov-Gerasimenko, known as "Chury" Wednesday morning. Half an hour after the burn, scientists announced that the craft had entered into the orbit of the streaking comet.

"Europe's Rosetta is now the first spacecraft in history to rendezvous with a comet, a major highlight in exploring our origins. Discoveries can start."

Both Chury and the space probe now lie some 250 million miles from Earth, about half way between the orbits of Jupiter and Mars, according to the agency.

Exciting new images, taken from just 80 miles away shows boulders, craters and steep cliffs.

"Churyumov-Gerasimenko looks like it's been through the wars!" Dr. Robert Massey of the Royal Astronomical Society in the U.K. says.

"With that odd looking 'neck', either we're looking at two objects that merged together or so much material has been lost in its many passes around the sun that the comet is a shadow of what it started out as.

"The pictures coming back so far look intriguing -- and imagine the kind of scenes we can expect when Philae lands this coming November," he said.

To get to its destination the spacecraft has covered more than three billion miles and as the comet hurtles towards the sun it will reach a speed of about 62,000 miles per hour.

The mission has now achieved the first of what it hopes will be a series of historic accomplishments. This coming November, mission controllers intend to place the robotic lander Philae on the surface - an unprecedented move.

Previous missions have performed comet fly-bys but Rosetta is different. This probe will follow the comet for more than a year, mapping and measuring how it changes as it is blasted by the sun's energy.
---
Copyright 2015 - Distributed by THE CALIFORNIA NETWORK
Pope Francis Prayer Intentions for February 2016
Universal:
That prisoners, especially the young, may be able to rebuild lives of dignity.
Evangelization:
That married people who are separated may find welcome and support in the Christian community.
---
---
---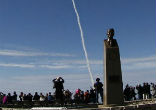 By Catholic Online (CALIFORNIA NETWORK)
While people packed movie theaters to see the latest installment of the "Star Wars" saga, an example of former president Ronald Reagan's "Star Wars" missile defense project was successfully tested over the skies of Central California. The "Exoatmospheric Kill ... continue reading
---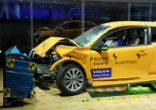 By Catholic Online (CALIFORNIA NETWORK)
Can anyone truly imagine a futuristic world where there are no traffic accidents and no traffic fatalities? Swedish carmaker Volvo is making that bold claim, and that world is as close as the year 2020. LOS ANGELES, CA (Catholic Online) - Volvo representatives ... continue reading
---

By Marshall Connolly, Catholic Online (CALIFORNIA NETWORK)
Scientists have concluded that a ninth planet orbits the Sun, and it is very likely to be large, but extremely distant. Their conclusions are based on its influence on other objects far beyond the orbit of Neptune. LOS ANGELES, CA (California Network) - Two Caltech ... continue reading
---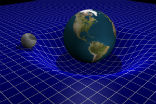 By Marshall Connolly, Catholic Online (CALIFORNIA NETWORK)
A scientist has developed a method to manipulate gravity, at least theoretically. Furthermore, we could accomplish his vision using existing technology. Such a breakthrough could eventually lead to large-scale manipulation of gravity, but to what effect? LOS ANGELES, ... continue reading
---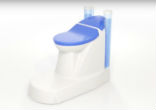 By Magdalena Mis, Thomson Reuters Foundation
A toilet that does not need water, a sewage system, or external power but instead uses nanotechnology to treat human waste, produce clean water, and keep smells at bay is being developed by a British university. LONDON (Thomson Reuters Foundation) - The ... continue reading
---

By Kenya Sinclair (CALIFORNIA NETWORK)
The EHang 184 was unveiled at this year's Consumer Electronic Show and is the world's first self-driving electrical aerial vehicle. It is designed to fly individuals short distances at low altitudes without the necessity for its passenger to control it. LOS ANGELES, CA ... continue reading
---

By Marshall Connolly, Catholic Online (CALIFORNIA NETWORK)
Virtual reality arrived in the mainstream consumer market today, but the sticker shock has many gasping for their breath, and clutching their wallets. The much anticipated Oculus Rift headset opened for preorders today and will ship in late March and Early April. ... continue reading
---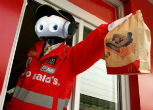 By Marshall Connolly, Catholic Online (CALIFORNIA NETWORK)
Within just two decades, most of our jobs will be taken over by robots. What will happen as the world undergoes the biggest economic shift since the industrial revolution? There are two possibilities, but the time to choose is now. LOS ANGELES, CA (California Network) ... continue reading
---

By Catholic Online (CALIFORNIA NETWORK)
The year's most wanted Christmas gift, the two-wheeled Hoverboard has wound itself throughout popular culture. While a popular item, a priest in the Philippines was soundly chastised for riding one during Christmas service. LOS ANGELES, CA (Catholic Online) - ... continue reading
---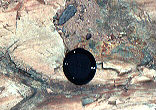 By Catholic Online (CALIFORNIA NETWORK)
While the sun gives life to all things on Earth, too much of it can be just as deadly. Even the simplest microbe will avoid direct sunlight in order to survive. That is the recent discovery of scientists who have found fossilized microbes in the Achaean eon, ... continue reading
---
All Technology News