Latest claim: the universe might not be natural... Say whaa?
---
By Catholic Online (NEWS CONSORTIUM)
7/21/2014 (2 years ago)
Catholic Online (www.catholic.org)
Scientists have varied opinions of how the universe came to be.
The nature and structure of the universe is one of the most enduring questions of the ages. Even the Book of Genesis addresses the topic. Presently, scientists are using modern scientific tools and methods to probe these mysteries and the preliminary results are mind-boggling, if not confusing.
A map of the cosmic background radiation which permeates the universe. Note the "cold spot" circled in the lower right.
LOS ANGELES, CA (Catholic Online) - In their quest to better understand the universe, and to explain their findings to us, scientists are doing a great job confusing the heck out of people with their hypotheses. Among them are claims, that the universe is not natural, that there are multiple universes, and even a claim that the universe is entirely self-contained with time itself beginning at the moment of the Big Bang.
While scientists have formed a consensus about the Big Bang, there remains considerable debate over what caused it and why. The physics are being probed as we speak and following upgrades, a decade-long schedule of research will employ the Large Hadron Collider in Switzerland to test the various theories and search for clues.
Some scientists, such as Stephen Hawking claim the possibility that nothing existed before the Big Bang because time began at that one instant. Without time, nothing can exist before. It's a convenient explanation, but it's not the only one. Physicist Lawrence Krauss has claimed that universes can arise from nothing all the time. His theory is popular, but debated. Both Krauss and Hawking are also noted atheists.
Other theories suggest that our universe is simply one of many in a "multiverse." This suggests our universe is more like a bubble that formed out of the very fabric of the multiverse itself, much like a bubble appears in a carbonated beverage. These scientists hypothesize that our universe is just one bubble out of at least billions of others.
There is some evidence for this, including the uneven distribution of energy in the aftermath of the Big Bang. According to scientists, if the Big Bang actually happened, then there should be an even distribution of residual energy from the Big Bang throughout the universe. The predicted energy is certainly present in the correct quantity, but it's unevenly distributed.
Furthermore, there is at least one significant anomaly in the information, which is the presence of a great "cold spot" in the Southern sky. That cold spot could be caused by the influence of another universe outside of ours. As that universe "pulls" on our universe, it creates a cold spot in the fabric of ours.
The most recent claim is now that the universe could be "unnatural" meaning that it simply cannot be explained by mathematical means. Instead of a mathematical explanation of the universe's origin, it could have arisen from chaos and random fluctuations in the very fabric of space and time itself. If true, then it will be impossible to explain the origin of the universe with precision. The initial set of variables will not be fully explicable.
It is easy for us who are not scientifically inclined to reduce the question to Genesis 1:1. However, this is inconsistent with our nature as human beings to explore and understand the world and universe about it. It is also easy to dismiss the work of these researchers as impractical and useless. Indeed, the discovery of the initial set of conditions which led to the universe, or the existence of the multiverse, has no practical bearing on us today. The rent is still due tomorrow.
However, a century ago researchers played with X-rays and microwaves, and were barely beginning to master radio waves. These pursuits appeared entirely esoteric and impractical to the world at the time, yet today we cannot imagine life without the basic understanding and perks that research later brought us.
Likewise, it seems research into particle physics and the origin of the universe may have no practical application to us today, but a century from now, the discoveries made today could make the world an entirely different place.
For now, it is time to wonder and to seek.
---
Copyright 2017 - Distributed by THE CALIFORNIA NETWORK
Pope Francis Prayer Intentions for JUNE 2017
National Leaders.
That national leaders may firmly commit themselves to ending the arms trade, which victimizes so many innocent people.
---
---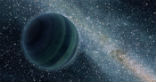 NASA thinks there may be another planet far beyond Neptune, and it could pose a threat to life on Earth. Long known as Planet X, it has ... continue reading
---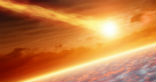 If there's one thing scientists agree on, it's that there is a cosmic alarm clock ticking somewhere, and when it goes off, billions of ... continue reading
---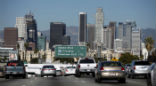 After years of planning and testing, California is about to get an early warning system for earthquakes. The system will be rolled out in ... continue reading
---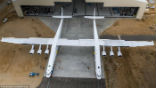 An amazing aircraft has rolled out of its hanger in Mojave, California, but will this massive, revolutionary new design fly, and can it ... continue reading
---

Pack your shades, Major Tom, NASA is sending you to the Sun. Don't forget the sunscreen. In an announcement today, NASA has reported they ... continue reading
---

Copyright 2017 Catholic Online. All materials contained on this site, whether written, audible or visual are the exclusive property of Catholic Online and are protected under U.S. and International copyright laws, © Copyright 2017 Catholic Online. Any unauthorized use, without prior written consent of Catholic Online is strictly forbidden and prohibited.