Found over 30 years ago, now rests in South Carolina
Scientists from the National Evolutionary Synthesis Center in North Carolina have identified the fossils of what could be the largest flying bird ever found.
Highlights
By Catholic Online (NEWS CONSORTIUM)
Catholic Online (www.catholic.org)
7/8/2014 (11 months ago)
Published in Technology
---
LOS ANGELES, CA (Catholic Online) - The fossil belongs to Pelagornis sandersi, a bird with an estimated 20-to-24-foot wingspan, twice the size of today's biggest flying bird, the royal albatross.

End world hunger through "prayer and action."

These researchers believe that P. sandersi lived between 25-28 million years ago.

This avian giant had long, slender wings and paper-thin, hollow bones that allowed it to stay aloft for long distances without having to flap its wings, the center said.

The P. sandersi may have been so big that it wouldn't have been able to take off from a standstill. Instead, P. sandersi may have had to run downhill into a headwind to achieve takeoff-just like a hang glider would.

This massive bird's fossils were first unearthed 31 years ago, when construction workers started working on a new terminal at Charleston International Airport in South Carolina. The remains, which included a complete skull and multiple wing and leg bones, were so big they had to be dug up with a backhoe.

The discovery wasn't publicized until this week though, when scientists unveiled their findings in the journal Proceedings of the National Academy of Sciences.

These massive remains now rest in the Charleston Museum. The big bird's name honors a retired curator at the museum, Albert Sanders.
---
Copywriter 2015 - Distributed by THE NEWS CONSORTIUM
Pope Francis Prayer Intentions for June 2015
Universal:
That immigrants and refugees may find welcome and respect in the countries to which they come.
Evangelization:
That the personal encounter with Jesus may arouse in many young people the desire to offer their own lives in priesthood or consecrated life.

By Hannah Marfil (NEWS CONSORTIUM)
A robot arm from a German Volkswagen plant picked up a factory worker and crushed him into a metal plate. Although the factory worker was transported to a hospital, the 22-year-old technician was declared dead after sustaining severe injuries to his chest. Volkswagen ... continue reading
---

By Hannah Marfil (NEWS CONSORTIUM)
Mark Zuckerberg, Facebook's CEO, shared and explained preparations the social media company is developing for the future. Through his profile's Q&A, he explained that he believes we will be soon able to send our thoughts out as we think them, with an optimum ... continue reading
---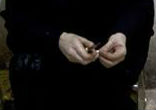 By Catholic Online (NEWS CONSORTIUM)
Sometimes all it takes - is one sympathetic ear or voice in a massive sea of indifference to turn a law-abiding citizen into an agent of terror and mass destruction. Islamic State or ISIS continues to post 100,000 tweets daily in order to recruit ... continue reading
---

By Atarah Haely (NEWS CONSORTIUM)
Complaints have piled up against Apple iPhones, reaching social media, after several iPhones of various models were hit by the "blue screen of death" just before rebooting without any notice. The random occurrences became somewhat of an outbreak, after people revealed ... continue reading
---

By Atarah Haely (NEWS CONSORTIUM)
Traffic accidents are horrifying and in an effort to prevent road accidents involving trucks, Samsung has introduced its new product, the "Safety Truck." The common response of drivers annoyed by a blocked view of a slow running big truck is they want to get ahead, but ... continue reading
---

By Nikky Andres (NEWS CONSORTIUM)
You may find it hard to believe, but a working model for a hoverboard is actually here. The Tokyo branch of Lexus in Japan has developed a model for the hoverboard. It seems to act like magic - at least for now - as the hoverboard promises to carry a person using ... continue reading
---

By Linky C. (NEWS CONSORTIUM)
Companies and events are utilizing facial recognition technology to identify a person's face, even if the face is partially hidden. Facebook uses their vast facial recognition database, which can recognize a face even when it's hidden. Google's new Photos app can now ... continue reading
---

By Nikky Andres (NEWS CONSORTIUM)
A team of researchers from the University of California, Berkeley have created a robot based on a cockroach. The new technology is so innovative; it is hard not to find yourself stunned to witness the cockroach bot escape into an extremely miniscule gap. MUNTINLUPA, ... continue reading
---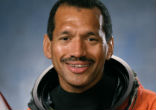 By Catholic Online (NEWS CONSORTIUM)
There is life on other planets - but there are no little green men hiding out at Area 51, according to NASA Administrator Major Charles Bolden. He was on hand to greet a crowd of curious British schoolchildren, and said that there are so many planets like our ... continue reading
---
By Catholic Online (NEWS CONSORTIUM)
Europa, one of Jupiter's larger moons, and is approximately the size of Earth's moon. Many astronomers say the moon has the greatest potential for life in our solar system. To this end, NASA is planning a more in-depth study and mission to this mysterious ... continue reading
---
All Technology News