Make it so! Scientists developing warp drive to send humans to the stars
Make it so! Scientists developing warp drive to send humans to the stars
---
By Marshall Connolly, Catholic Online (NEWS CONSORTIUM)
6/13/2014 (2 years ago)
Catholic Online (www.catholic.org)
Other, less exotic methods of travel are also being considered.
A not-so-secret project known as the 100-year Project is underway with the goal of sending humans beyond the solar system by 2112. NASA, DARPA and the Icarus Interstellar and the Foundation for Enterprise Development are jointly participating in the project. The project, launched in 2012, is currently discussing ideas for sending humans to the stars.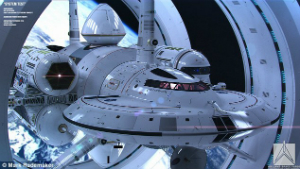 A ship capable of traveling faster than light has been conceptualized and mocked-up by scientists in this graphic.
LOS ANGELES, CA (Catholic Online) - Planet Earth is a finite place with finite resources and a finite span of time after which the planet itself will become uninhabitable. If the human species is to survive amid these realities, it will have to find a way to travel outside of the solar system to find new planets to inhabit.
Barring the return of Christ, there is no reason to believe that help for humanity will come from among the stars. We will have to find ways to save ourselves from threats, both cosmic and man-made.
St. Christopher, a saint for those who travel.
Travel to neighboring stars is a daunting task. Even moving at the speed of light, humans would travel for years before reaching the nearest star system. Then, the chances of finding an inhabitable world are probably slim. Working against us is the understanding that nothing can travel faster than light itself.
The reason nothing can travel faster than light is because the faster something moves, the more mass it acquires. Such effects aren't noticeable at the speeds we move, but as we approach the speed of light, mass begins to increase exponentially. In order to propel an increasingly massive object at faster speeds, more energy is required. To move a spaceship at the speed of light would cause it to attain virtually-infinite mass and would require an equal amount of energy. This is wildly impractical.
It is clear to scientists that speed-of-light travel is both too difficult and too impractical to use. So what's the solution? Perhaps to travel even faster than light.
There are ways to dodge the problem of infinite mass and energy. One is to create a bubble around the spaceship so it remains in normal space, while the bubble travels through space. Since this bubble would be massless, it could violate the laws of the universe allowing it to travel faster than light.
This is the proposal of Dr. Harold White, a NASA scientist who suggests that using the Alcubierre Drive, a theoretical system conceptualized by Mexican theoretical physicist Miguel Alcubierre, a ship could create a wave in the fabric of space-time, and surf that wave to attain faster-than-light speeds. The drive would literally distort the fabric of space-time both ahead and behind it and it would only require a relatively small amount of energy to do it. The energy would come from a fuel source about the size of a car, composed of "exotic matter."
Nobody knows what this exotic matter would be, however, or where they might get a couple tons of it.
Other concepts include slower travel using a solar sail, which moves on the solar wind like a sailing ship at sea. This proposal would be cheap and effective, but like a sailing ship it would be very slow.
Under discussion is also the prospect of launching long-term missions in which several generations of people would live their lives during an interstellar voyage lasting hundreds of years. This is the most likely scenario, but designing s system that sustains a human population for centuries while withstanding the harshness of space, seems daunting.
For now, Earth is all we have, and we can barely travel to the Moon, our nearest neighbor in space. But just 500 years ago, we could barely traverse our own oceans. Today, we fly over them with ease. Who knows what the next five centuries could bring?
---
Copyright 2017 - Distributed by THE CALIFORNIA NETWORK
Pope Francis Prayer Intentions for APRIL 2017
Young People.
That young people may respond generously to their vocations and seriously consider offering themselves to God in the priesthood or consecrated life.
---
---

A diminutive species of hominid, known as a "hobbit" lived in Indonesia some two to 1.5 million years ago. New research suggests they ... continue reading
---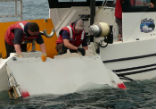 Scientists are hopeful the search for Malaysia Airlines flight 370 will be renewed following tests that show the plane is likely in a new, ... continue reading
---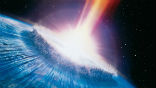 In the 1990s, it was a staple of science fiction. A giant asteroid is headed toward Earth to destroy the planet. Few are likely to survive ... continue reading
---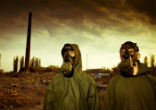 With global tensions reaching new heights, talk about World War 3 has surged. Search traffic for the term is spiking. Preppers are buying ... continue reading
---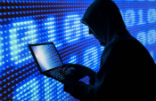 The majority of the world's computers are vulnerable to NSA hacking, according to a hacktivist collective that has just released another ... continue reading
---

Copyright 2017 Catholic Online. All materials contained on this site, whether written, audible or visual are the exclusive property of Catholic Online and are protected under U.S. and International copyright laws, © Copyright 2017 Catholic Online. Any unauthorized use, without prior written consent of Catholic Online is strictly forbidden and prohibited.