Debate between scientists over details of evolution becomes heated
---
By Marshall Connolly (Catholic Online)
3/7/2014 (3 years ago)
Catholic Online (www.catholic.org)
It's not always roses in the world of science.
A recent debate erupted in the scientific community that got a bit heated by academic standards. NPR did a feature report on the debate and it underscores the nature of science and how science is done.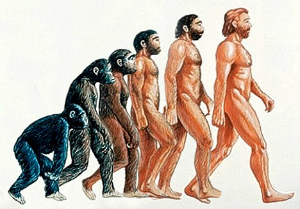 The theory of human evolution by natural selection is well beyond debate in credible scientific circles, but the finer points can have scientists sparring for years.
LOS ANGELES, CA (Catholic Online) - The debate featured by NPR concerned the evolution of humans and whether they evolved on the savannahs of Africa or in the dense woodland jungles of East Africa. Hominid fossils found in Africa have strongly suggested that our human ancestors evolved to walk upright when they migrated out of the forests and onto the savannahs millions of years ago. On the broad grassy plains, there was a natural advantage to being able to walk upright and see father.
However, in recent years, the discovery of older, bipedal hominid fossils found in parts of Africa that were once dense woodland, has challenged this conclusion. In fact, the current "consensus" has changed to the idea that early humans evolved bipedalism in woods and migrated to the savannahs later.
We have a duty to feed the hungry. Oblige here and answer the plea of Pope Francis.
Since the new evidence clashes with the previous paradigm, some adjustment of the specifics of the theory of human evolution needs to be made. This is where scientists make their careers.
To be a contrarian is how to get ahead in science. Running with the heard and accepting the consensus view does little to advance one's career. It's the discovery of new information which is added to the body of knowledge that earns someone a doctorate's degree. It's revolutionary discoveries that get published, become book deals, secure tenure, and sometimes win Nobel Prizes. Scientists are always looking for opportunities to become contrarians.
However, they cannot simply buck the system because they choose to. They first need evidence that challenges the established paradigm.
This is science 101, and the NPR feature reveals that it can sometimes be pretty rough for all involved.
M. Dominguez-Rodrigo, a professor of prehistory in Madrid, Spain, published an article alluding to the growing consensus among scientists that early humans did not evolve on the savannahs, but in the African woodlands instead.
The article was published in the February 2014 issue of Current Anthropology, under the title, "Is the 'Savannah Hypothesis' a Dead Concept for Explaining the Emergence of the Earliest Hominins?"
Dominguez-Rodrigo went on to argue that humans likely evolved in a "mosaic" as NPR put it. In other words, they evolved in both, living on savannah lands that may have contained a good number of trees, a sort of in between area that wasn't entirely grassland.
He was then countered by Professor Tim White, from the University of California, Berkeley. White discovered the fossils that turned the tide against the savannah hypothesis.
In his rebuttal, White offered evidence to show that humans evolved in a wooded, and not on a savannah at all.
That's where the debate became heated.
NPR quoted White, "Without original research or new data, Dominguez-Rodrigo attempts to resurrect 'the spirit of the old savanna hypothesis' via word games and revisionist history ... This attempted resurrection of an obsolete mind-set will stand as a monument to futility."
According to NPR, Dominguez-Rodrigo countered with, "By denying [the] evidence [for the savanna hypothesis], White exemplifies perfectly Kuhn's idea that when a paradigm is assaulted, supporters of the old guard remain intentionally blind to the mounting evidence or selectively utilize data in order to resist change."
Wow.
White accuses Dominguez-Rodrigo of playing word games, and Dominguez-Rodrigo counters with accusations of ignorance.
Both men have different specific competencies, so there's naturally going to be a different interpretation of the evidence. However, in this case, the two scientists took the paper as well as the critique personally and are not making virtual ad hominem attacks at one another in their commentaries.
This illustrates that science is not always tidy, and there is not always consensus on the fine points of of a hypothesis. Although theories are generally matured to the point they are hardly subject to debate (for example, neither scientist argues that evolution did not occur, the consensus on that is quite firm) they do debate on the details.
Unfortunately, the unlearned will take these debates on details and construe them into "doubt" in an attempt to undermine the soundness of the theory, and thereby undermine what is taught as fact in schools and in society in general.
The reality is that we do not know with extreme precision everything that happened in the past. We weren't there with yardsticks in hand. Data can be interpreted differently. Sometimes emotion interferes, although in the realm of science there is no room for emotion. In science it is all about the data.
READ MORE On the debate between creation and evolution.
Unfortunately, it can be hard to eliminate the human element, which is often the one variable that can taint results. Fortunately, the consensus of cooler heads typically prevails over the long run, and that's what allows us to rely on science as a method for discerning truths about our physical realm.
---
Copyright 2017 - Distributed by THE CALIFORNIA NETWORK
Pope Francis Prayer Intentions for APRIL 2017
Young People.
That young people may respond generously to their vocations and seriously consider offering themselves to God in the priesthood or consecrated life.
---
---

A diminutive species of hominid, known as a "hobbit" lived in Indonesia some two to 1.5 million years ago. New research suggests they ... continue reading
---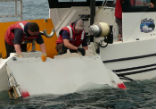 Scientists are hopeful the search for Malaysia Airlines flight 370 will be renewed following tests that show the plane is likely in a new, ... continue reading
---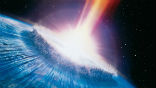 In the 1990s, it was a staple of science fiction. A giant asteroid is headed toward Earth to destroy the planet. Few are likely to survive ... continue reading
---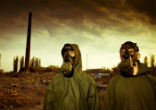 With global tensions reaching new heights, talk about World War 3 has surged. Search traffic for the term is spiking. Preppers are buying ... continue reading
---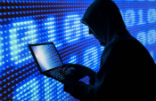 The majority of the world's computers are vulnerable to NSA hacking, according to a hacktivist collective that has just released another ... continue reading
---

Copyright 2017 Catholic Online. All materials contained on this site, whether written, audible or visual are the exclusive property of Catholic Online and are protected under U.S. and International copyright laws, © Copyright 2017 Catholic Online. Any unauthorized use, without prior written consent of Catholic Online is strictly forbidden and prohibited.