By Catholic Online (NEWS CONSORTIUM)
10/22/2013 (1 year ago)
Catholic Online (www.catholic.org)
Software will be available for Google's Chrome browser, Firefox
The world's leading Internet search engine has taken steps to protect its users' privacy from government interference, domestic or otherwise. Google unveiled uProxy at a presentation in new York City. The software will allow citizens under some regimes to bypass government censorship or surveillance software to use the Web and use its properties like YouTube and Blogger.
The new software will allow users in countries like China to access the Internet as it is seen by a friend in a different, uncensored country.
LOS ANGELES, CA (Catholic Online) - Still being tested, the software will be available for Google's Chrome browser and Firefox - but not for rival Microsoft Corp's Internet Explorer.

A "Project Shield" service to protect news organizations and human rights groups from cyber attacks will also be introduced. Google representatives say it's part of a new package of services designed to support "free expression" on the Internet.

Two new services have been introduced. In addition, a new map that highlights cyber attacks taking place around the world in real time. The innovations are courtesy of Google Ideas, a think-tank established by the company in 2010.

Google says it would host sites that frequently came under politically motivated "distributed denial-of-service" (DDoS) attacks, which occurs when multiple computer networks, stricken by a virus, flood a server at the same time, forcing closure.

Due to the size and sophistication of its technical infrastructure, Google is far more able to withstand such attacks compared to Web sites hosted independently.

Google says that the product remains in testing. A promotional video featured an endorsement from Balatarin, a popular Persian-language news Web site that has already tested the digital shield program. Google has also worked to protect an election monitoring website in Kenya.

The uProxy software has been developed by the University of Washington along with the nonprofit group Brave New Software. The new software will allow users in countries like China to access the Internet as it is seen by a friend in a different, uncensored country.

Creating an encrypted connection between two users in a way that resembles a virtual private network, which knowledgeable Chinese "netizens" currently use to circumvent the government's Great Firewall, which blocks many social media sites as well as sites deemed politically sensitive.

A birth foretold: click here to learn more!



---
Copywriter 2015 - Distributed by THE NEWS CONSORTIUM
Pope Francis Prayer Intentions for July 2015
Universal:
That political responsibility may be lived at all levels as a high form of charity.
Evangelization:
That, amid social inequalities, Latin American Christians may bear witness to love for the poor and contribute to a more fraternal society.
---
---
---

By Kenya Sinclair (NEWS CONSORTIUM)
The digital war between the Islamic State Hacking Division and Ghost Security has come to a head with the ISHD reporting to The Blaze that Ghost Security "have hacked nothing" and "are all talk." LOS ANGELES, CA (Catholic Online) - After the claim that Ghost Security ... continue reading
---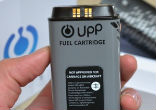 By Catholic Online (NEWS CONSORTIUM)
British-based Intelligent Energy, thought to be working closely with Apple, have reported success in creating the world's first hydrogen-fueled battery. The battery, they say, will enable users to charge their iPhone for up to a week. LOS ANGELES, CA (Catholic ... continue reading
---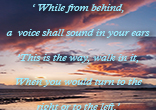 By Nikky Andres (NEWS CONSORTIUM)
Christians are in for something new as a pastor from Chicago came up with an app that lets users personalize Bible verses according to their name and gender. MUNTINLUPA, PHILIPPINES (Catholic Online) - Pastor Gregory Ijiwola, who serves at The CityLight Church in ... continue reading
---

By Talia Ramos (NEWS CONSORTIUM)
Modern technology has earned us numerous breakthroughs, including digital information systems and storage, making our day to day tasks easier. However, drives we use for information technology can only last from a couple of years to few decades, which is limiting the ... continue reading
---

By Stephanie Pacheco
The near-infinite web of information available online is a double-edged sword: it can be harnessed to help us learn and communicate, but it can swiftly degenerate into instant-gratification and isolation. Technology has branched out from computers to tablets and ... continue reading
---

By Talia Ramos (NEWS CONSORTIUM)
Sharing your thoughts, activities and whereabouts has never been easier and faster with the internet and connected devices. More and more people are sharing more of their daily lives that it's compelling to say that to know everything is becoming common and normal. ... continue reading
---

By Talia Ramos (NEWS CONSORTIUM)
A once rejected drive can now revolutionize the entire outer space research, as NASA and several others confirmed this program actually works. The invention was previously rejected by scientists after it defied the physics concept of the conservation of momentum, ... continue reading
---

By Atarah Haely (NEWS CONSORTIUM)
With just a simple text message, your phone and all its data may be compromised without you even knowing. The core of this nightmare is at the heart of the operating system itself - Stagefright, an Android code library. Users currently have nothing much to protect ... continue reading
---

By Atarah Haely (NEWS CONSORTIUM)
On Sunday, Pope Francis successfully became the first person registered for the 2016 edition of the World Youth Day, using an iPad. Before registering, he addressed thousands at the St. Peter's Square in an appeal for the release of an Italian Jesuit priest kidnapped ... continue reading
---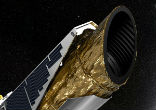 By Catholic Online (NEWS CONSORTIUM)
Kepler-452b has astronomers calling the planet "the closest twin to Earth" they have yet seen. The planet is the smallest world found orbiting in the habitable zone of a star. Kepler-452b orbits its star at approximately the same distance that Earth orbits the ... continue reading
---
All Technology News