By Marshall Connolly, Catholic Online (NEWS CONSORTIUM)
3/6/2013 (3 years ago)
Catholic Online (www.catholic.org)
Electronic Arts angers customers with draconian DRM and buggy release.
Electronic Art's new blockbuster game, "Sim City" was released on Tuesday to a myriad of troubles. Despite being one of the most anticipated software titles of the year, it appears the EA's servers were not equipped to handle the rush, and bugs have rendered the software virtually unplayable for many. The game's anti-piracy measure that requires owners to always be online to play has many chafing and asking who the pirates really are.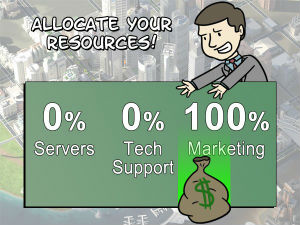 A viral image decrying the corporate depredations of EA.
Highlights
By Marshall Connolly, Catholic Online (NEWS CONSORTIUM)
Catholic Online (www.catholic.org)
3/6/2013 (3 years ago)
Published in Technology
Keywords: Electronic Arts, EA, games, Sim City, piracy, servers, Always Online DRM, controversy, crashes, bugs, refunds, forums
---
LOS ANGELES, CA (Catholic Online) - The goal of Sim City is to be a mayor and build a city. Actually, you control a region of several cities which can be played individually or with friends who also own copies of the game. Players manage everything from budgets to police departments to unemployment and zoning. Despite the seemingly boring premise, it's all actually great fun and beautifully rendered -- when it works.

Like millions of others around the world, I enjoy playing computer games on the rare occasion I get the time to play them, and like millions I eagerly anticipated the release of Sim City. Going into the buy, I was aware of the always online DRM and the fact that the game would not be available for download until midnight Eastern Time on March 5, which meant there would be a tremendous crush on their servers.

Logically, I expected some launch-day difficulty with installation. I also understood that I'd always need to be connected to the internet to play the title, but dismissed this since I enjoy a permanent internet connection into my home, as do most Americans.

However, I was unprepared for the shock I received yesterday when I sat down for my precious hour of free time. Although installation went smoothly, gameplay was fraught with bugs and crashes that forced me to repeatedly start over.

Going online to the troubleshooting forums, I found I was not alone. Distraught customers publicly posted hundreds of complaints decrying the quality of the product and the troubled release.

Electronic Arts has been rated the worst company in the world, beating out Bank of America for the number one spot. Gamers have a poor opinion of the company, believing that it willfully sacrifices quality and value for short-term profit. Naturally, if such a thing is true, then the company should eventually lose customers and go out of business. However, EA remains a good investment for shareholders, as the company's financials reveal.

Still, customers are disgusted.

Sim City received high marks in previews. A lavish marketing campaign drove sales and even persuaded me to pre-order the title. I was allured by the virtually unprecedented 90th percentile scores from professional critics across the board. Critics have uniformly praised the title as a refreshing reboot of the franchise, simple to play and complex to master, with pleasing, often humorous interactions.

However, those like myself who paid $60 for the standard edition and others who paid $80 for the deluxe edition, were far less impressed. In a time where most titles cost less, the price tag was steep, creating an expectation that this would be a premium title.

So far it hasn't lived up to that expectation. As of this morning, individuals on Metacritic, an review aggregation site, shows a professional rating of 91 out of 100 which it calls "universal acclaim" but a user rating of 2.7, "generally unfavorable."

Disgruntled buyers have flocked to the site to vent their frustration at a product that doesn't work out of the virtual box. Every title has bugs on day one, and for their first few weeks following release -- how can they not, with a virtually infinite number of permutations of operating environment out there? So some bugs are to be expected, but to have a product that absolutely does not work for thousands of customers is virtually unpardonable, particularly at the price paid for it.

Astoundingly, customers who contacted technical support complained of wait times in excess of ten hours just to chat with a specialist. Several posted screenshots of their wait time prediction as proof.

At the suspected root of the problem is the requirement that the owner always be online to play the game. Known as "Always Online Digital Rights Management" or DRM, the goal is to prevent software piracy by ensuring that all players are paying customers. To accomplish this, the game state is "saved" online every several minutes with the game presumably phoning home and verifying that it's a legitimate copy.

Electronic Arts has downplayed this to the press, saying that the new multiplayer feature of the game requires constant synchronization with other players to work, which is why it must constantly be connected to their servers to play. That's understandable. However, Sim City has traditionally been a single player franchise and most players have expressed dismay that the game isn't working for those who wish to play in that fashion. For myself, I have little desire to play the game with others.

Unfortunately, the constant "phoning home" is where the crashes occur. Many players report only being able to play for 5 to 10 minutes before the game crashes and they lose any progress they built. Worse, players cannot save the game on their own, so it's not possible to save the game each time you complete a minor project.

This is likely because the servers that EA has are inadequate for the demand placed on them. For shame.

The end result is that Electronic Arts has accepted hundreds of millions of dollars for a product that does not work for many people. Development on the project supposedly occurred right up until the day of release suggesting the product is incomplete and premature.

Others also decry the small size of their playing areas and the feeling that they will be forced to purchase add-ons later to obtain basic elements that should have been included in the initial release.

What is piracy other than taking that which you should not and spending it without compensation? Are the purchasers of Sim City truly being compensated for their money when the product does not work as advertised?

The technical problems go beyond issues with display drivers and Windows updates or over-zealous anti-virus programs. Commenters posted their system specs on forums, with values well above the minimum required by the program. Instead, this is the sole result of a developer releasing a product prematurely and without the supporting infrastructure in place to ensure it runs relatively flawlessly. Ah, corporate greed at its finest. Who wants to overspend on infrastructure when the upset customers will eventually go away?

Nobody can object to EA protecting their investment against piracy. However, when they accept your money and give you a defective product in return, it's not just cruel - it's a form of corporate piracy in itself.

Today, a lot of gamers are swearing off EA, and wishing for its demise. If EA continues in this vein, it just might happen. I know for my part, I have purchased my last EA product.

Finally, the problem is expected to get worse, not better through next week. Sim City is being released over the next several days to eager markets in Europe and Asia, which will place an additional strain on the company's servers, while greatly increasing profits.

Unhappy customers might find this comic amusing, as consolation for their frustration.


---
Copyright 2016 - Distributed by THE CALIFORNIA NETWORK
Pope Francis Prayer Intentions for May 2016
Universal:
Respect for Women: That in every country of the world, women may be honored and respected and that their essential contribution to society may be highly esteemed.
Evangelization:
Holy Rosary: That families, communities, and groups may pray the Holy Rosary for evangelization and peace.
---
---
---

By Kenya Sinclair (CALIFORNIA NETWORK)
A new app just signed a contract with a homeland security agency to help identify national threats to security - but is it accurate? LOS ANGELES, CA (Catholic Online) - Faception is a new facial recognition app that can identify everyone from terrorists to poker ... continue reading
---

By Marshall Connolly (CALIFORNIA NETWORK)
Facebook has announced they will retrain employees responsible for curating their news content. The social networking giant has been accused of censoring news and content with a conservative slant in favor of liberal content. LOS ANGELES, CA (California Network) - ... continue reading
---

By Marshall Connolly (CALIFORNIA NETWORK)
All healthy, well adjusted people want to work. It's hardwired into our DNA to build, to produce, to gather, grow and trade. Without this impulse, our species could never have built civilization. But what happens when an essential part of our being becomes obsolete? ... continue reading
---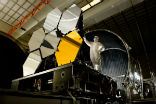 By Marshall Connolly (CALIFORNIA NETWORK)
Scientists have announced the discovery of three planets in the habitable zone of a star just 39 light years away. Such planets have the potential to host life, making them targets for future study. LOS ANGELES, CA (California Network) - Are scientists about to ... continue reading
---

By Marshall Connolly (CALIFORNIA NETWORK)
Earlier this year, a robot beat a master player at the ancient game of Go. Now, robots are beating humans at soccer. Armies of engineers are working around the world to develop artificial intelligence and robots that can do what humans do, only better. They're making ... continue reading
---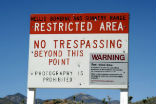 By Marshall Connolly (CALIFORNIA NETWORK)
UFO watchers have spotted a mysterious mushroom-shaped cloud over Area 51. The cause of the cloud remains unknown, but it is evidently connected to a fire at the secret military base. Viewers were unable to obtain direct footage of whatever caused the inferno, due to ... continue reading
---

By Kenya Sinclair (CALIFORNIA NETWORK)
After Microsoft's failure with AI teen "Tay," it should come as no surprise that more and more researchers are agreeing artificial intelligence requires a delicate balance between helpful tech and murderous exterminators. LOS ANGELES, CA (Catholic Online) - According ... continue reading
---

By Marshall Connolly (CALIFORNIA NETWORK)
Fast food workers, say goodbye to that grimy job with surly guests and overbearing managers. Your fight for $15 is over. No, you didn't win, someone has invented a machine that makes hamburgers better and faster than you do. LOS ANGELES, CA (California Network) - ... continue reading
---

By Kenya Sinclair (CALIFORNIA NETWORK)
Ian Burkhart underwent experimental brain surgery to help scientists pioneer technology aimed at reanimating paralyzed limbs - and it worked! LOS ANGELES, CA (Catholic Online) - Six years ago, Burkhart severed his spine when he went for a swim and was slammed into a ... continue reading
---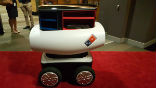 By Marshall Connolly (CALIFORNIA NETWORK)
Robots will soon begin to deliver your mail, pizza, and other parcels within the next few years. Plans are being developed around the globe to test, then roll out automated delivery systems for everything from packages, to mail to pizza. The rising demand for delivered ... continue reading
---
All Technology News