---
By Marshall Connolly (Catholic Online)
8/7/2012 (3 years ago)
Catholic Online (www.catholic.org)
It must be the dread of every star,  if stars had consciousness, being devoured by a black hole. The violent process is by no means quick, and the ill-fated star could take millions of years to be finished off, and now according to scientists, the stars cry as it happens.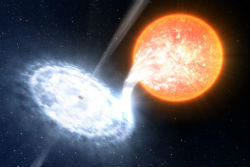 According to astronomers, as a star is shredded by a black hole, it appears to emit a "death cry."
LOS ANGELES, CA (Catholic Online) - Astronomers have just announced the discovery of a star's death cry, while reviewing data from a black hole discovered just over a year ago. The black hole, Swift J1644+57, was discovered on March 28, 2011 by virtue of gamma rays emitted by a star falling into it. 

A black hole is a super-dense object created when a massive star, many times more massive than our sun, runs out of hydrogen fuel and has nothing left to keep it burning. Without the outward pressure caused by constant nuclear fusion in the core, the matter, which makes the star, collapses inward. If there's enough matter, that process can continue past a critical point so that the star becomes a nearly-infinitely dense and infinitely small point also known as a singularity.

Despite its small size however, the mass of the object is the same as the star it was before and anything which passes too close, may fall towards the singularity. 

These objects are commonly referred to as black holes because they cannot be seen; their gravitational pull is so great that even light waves, the fastest thing in the universe, cannot escape. 
In the case of Swift J1644+57, a star passed too close and was drawn into the clutches of this cosmic death-trap. As the star came near, the black hole shredded it, layer by layer, with its gasses swirling around the black hole as water down a drain. As the gasses approached the event horizon, which is the point at which light cannot escape, they swirled faster and hotter, while being strung out like spaghetti. 

These ultra-heated gasses emit radiation including x-rays and gamma rays, and as they fall past the event horizon, the black hole does a curious thing, which is not yet well understood. From the poles of the black hole are shot jets of matter moving at 90 percent the speed of light. The energy and matter fired in each direction is extreme can be easily detected from billions of light-years away. 

In this case, one such jet happens to be aimed right at Earth. No worries though, the matter will never reach us because Earth is much too distant. However, the high-speed gamma radiation reached Earth just recently and was detected by satellite. 

When scientists studied the energy burst, they discovered something new. Such a burst of direct radiation has never been recorded before. They found that as the material fell into the black hole, it essentially let out a pulse that would be audible, if sound could travel in space. This pulse, or cry as they have dubbed it, repeated every three and a-half minutes. 

A star falling into a black hole would have good reason to cry, or anything else for that matter. Nothing that goes into a black hole ever emerges and is ever seen or heard from again, nor can be. In fact, this is one of the enduring mysteries of astronomy, just what does happen to matter after it crosses the event horizon? 

Despite the fact the answer may never be found, scientists remain on the case. The data gleaned from J1644+57 may also help in their investigation. Scientists have answered many questions about the physical universe that they thought could never been answered. Perhaps the death cry of this one unlucky star may not have been emitted in vain, and will be a clue in deciphering yet another great mystery of astronomy. 

 
---
Copyright 2016 - Distributed by THE CALIFORNIA NETWORK
Pope Francis Prayer Intentions for May 2016
Universal:
Respect for Women: That in every country of the world, women may be honored and respected and that their essential contribution to society may be highly esteemed.
Evangelization:
Holy Rosary: That families, communities, and groups may pray the Holy Rosary for evangelization and peace.
---
---
---

By Kenya Sinclair (CALIFORNIA NETWORK)
A new app just signed a contract with a homeland security agency to help identify national threats to security - but is it accurate? LOS ANGELES, CA (Catholic Online) - Faception is a new facial recognition app that can identify everyone from terrorists to poker ... continue reading
---

By Marshall Connolly (CALIFORNIA NETWORK)
Facebook has announced they will retrain employees responsible for curating their news content. The social networking giant has been accused of censoring news and content with a conservative slant in favor of liberal content. LOS ANGELES, CA (California Network) - ... continue reading
---

By Marshall Connolly (CALIFORNIA NETWORK)
All healthy, well adjusted people want to work. It's hardwired into our DNA to build, to produce, to gather, grow and trade. Without this impulse, our species could never have built civilization. But what happens when an essential part of our being becomes obsolete? ... continue reading
---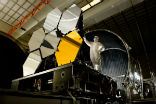 By Marshall Connolly (CALIFORNIA NETWORK)
Scientists have announced the discovery of three planets in the habitable zone of a star just 39 light years away. Such planets have the potential to host life, making them targets for future study. LOS ANGELES, CA (California Network) - Are scientists about to ... continue reading
---

By Marshall Connolly (CALIFORNIA NETWORK)
Earlier this year, a robot beat a master player at the ancient game of Go. Now, robots are beating humans at soccer. Armies of engineers are working around the world to develop artificial intelligence and robots that can do what humans do, only better. They're making ... continue reading
---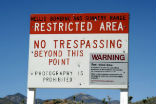 By Marshall Connolly (CALIFORNIA NETWORK)
UFO watchers have spotted a mysterious mushroom-shaped cloud over Area 51. The cause of the cloud remains unknown, but it is evidently connected to a fire at the secret military base. Viewers were unable to obtain direct footage of whatever caused the inferno, due to ... continue reading
---

By Kenya Sinclair (CALIFORNIA NETWORK)
After Microsoft's failure with AI teen "Tay," it should come as no surprise that more and more researchers are agreeing artificial intelligence requires a delicate balance between helpful tech and murderous exterminators. LOS ANGELES, CA (Catholic Online) - According ... continue reading
---

By Marshall Connolly (CALIFORNIA NETWORK)
Fast food workers, say goodbye to that grimy job with surly guests and overbearing managers. Your fight for $15 is over. No, you didn't win, someone has invented a machine that makes hamburgers better and faster than you do. LOS ANGELES, CA (California Network) - ... continue reading
---

By Kenya Sinclair (CALIFORNIA NETWORK)
Ian Burkhart underwent experimental brain surgery to help scientists pioneer technology aimed at reanimating paralyzed limbs - and it worked! LOS ANGELES, CA (Catholic Online) - Six years ago, Burkhart severed his spine when he went for a swim and was slammed into a ... continue reading
---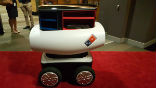 By Marshall Connolly (CALIFORNIA NETWORK)
Robots will soon begin to deliver your mail, pizza, and other parcels within the next few years. Plans are being developed around the globe to test, then roll out automated delivery systems for everything from packages, to mail to pizza. The rising demand for delivered ... continue reading
---
All Technology News