By Catholic Online (NEWS CONSORTIUM)
6/26/2014 (2 years ago)
Catholic Online (www.catholic.org)
Justices unanimous that such a zone violates First Amendment rights of protestors
Erecting a 35-foot "buffer zone" around abortion clinics - where protestors would not be allowed to march, wave signs or offer counsel, has been ruled unconstitutional by the Supreme Court. The justices were unanimous in ruling that extending a buffer zone 35 feet from clinic entrances violates the First Amendment rights of protesters.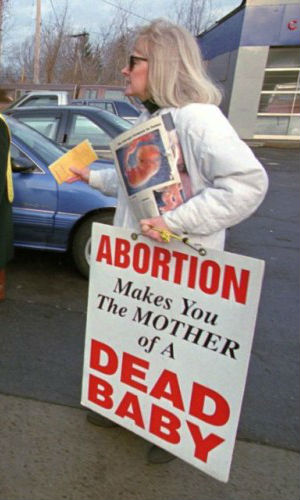 The justices were unanimous in ruling that extending a buffer zone 35 feet from clinic entrances violates the First Amendment rights of protesters.
LOS ANGELES, CA (Catholic Online) - Chief Justice John Roberts said that authorities have less intrusive ways to deal with problems outside the clinics. The high court unanimously struck down a 35-foot protest-free zone outside abortion clinics.

While the justices rules unanimously, Chief Justice John Roberts joined with the four liberal justices to strike down the buffer zone on narrow grounds. Justice Antonin Scalia in a separate opinion criticized Roberts' opinion for carrying forward "this court's practice of giving abortion-rights advocates a pass when it comes to suppressing the free-speech rights of their opponents."

Make your prayers for the unborn count --

The issue began when Boston-area grandmother Eleanor McCullen and other abortion opponents sued over the limits on their activities at Planned Parenthood health centers in Boston, Springfield and Worcester.

At Springfield and Worcester, protesters complained that they had little chance of reaching patients arriving by car because they must stay 35 feet from the entrance to those buildings' parking lots.

The organization says that the buffer zone has significantly reduced the harassment of patients and clinic employees. Before the 35-foot zone went into effect in 2007, protesters could stand next to the entrances and force patients to squeeze by, Planned Parenthood said.

Before 2007, a floating buffer zone kept protesters from approaching unwilling listeners any closer than six feet if they were within 18 feet of the clinic. The floating zone was modeled after a Colorado law that the Supreme Court upheld, but that decision was not called into question in the ruling.

Abortion clinic employees said they are most concerned about safety because of past incidents of violence. A gunman killed two receptionists and wounded five employees and volunteers at a Planned Parenthood facility and another abortion clinic in nearby Brookline in 1994. The most recent killing was in 2009, when Dr. George Tiller, who performed abortions, was shot in a church in Wichita, Kansas.

Abortion protesters claim that other state and federal laws already protect health center workers and patients, as well as access to clinics.

---
Copyright 2017 - Distributed by THE CALIFORNIA NETWORK
Pope Francis Prayer Intentions for DECEMBER 2016
Universal:
End to Child-Soldiers: That the scandal of child-soldiers may be eliminated the world over.
Evangelization:
Europe: That the peoples of Europe may rediscover the beauty, goodness, and truth of the Gospel which gives joy and hope to life.
---
---
---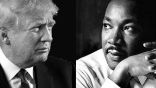 By Tony Magliano
I believe it is no mere coincidence that the U.S. national holiday celebrating the inspiring life of Rev. Martin Luther King, Jr. (Jan. 16) is positioned within the same week as the Jan. 20 presidential inauguration of Donald J. Trump. I believe a ... continue reading
---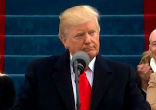 By David Drudge (CALIFORNIA NETWORK)
Congratulations to Donald Trump, the 45th President of the United States. WASHINGTON D.C. (California Network) - Donald Trump has been inaugurated as the 45the President of the United States. [media id="24613"]The invocation was delivered by Cardinal Timothy Dolan, ... continue reading
---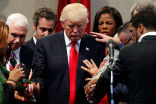 By Marshall Connolly (CALIFORNIA NETWORK)
The inauguration of Donald Trump sets a record for the most prayers during an inaugural ceremony. The ceremony features 12 prayers from various religious leaders. We truly need prayer, now more than ever. LOS ANGELES, CA (California Network) -- The inauguration of ... continue reading
---

By David Drudge (CALIFORNIA NETWORK)
Mason Weaver, a former Black Panther had some harsh words for Rep. John Lewis (D-GA). Weaver accused Lewis of enriching himself while presiding over the "destruction of black America." LOS ANGELES, CA (California Network) -- John Lewis is a former civil rights activist ... continue reading
---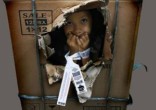 By Matt Hadro (CNA/EWTN News)
As a new Senate report alleges that the advertising site Backpage.com covered for child sex traffickers, Backpage defends its record of working with law enforcement against trafficking. Washington, D.C. (CNA/EWTN News) - "How could such a horrific, morally bankrupt ... continue reading
---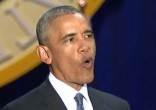 By Nikki Crawford (CALIFORNIA NETWORK)
Barack Obama delivered his farewell address Tuesday night on January 10, 2017 before a massive crowd of supporters who refused to settle as he stepped on stage. LOS ANGELES, CA (Catholic Online) - In a speech he wrote himself, the President of the United States spoke ... continue reading
---

By David Drudge (CALIFORNIA NETWORK)
Nobody knows what is going to happen to Obama's legacy. He is credited with Obamacare, with saving the auto industry, and with creating jobs, and a resurgent economy. Osama bin Laden was killed on his watch. But much of his work was accomplished through executive ... continue reading
---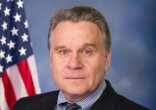 By Matt Hadro (CNA/EWTN News)
Christian survivors of the ISIS genocide have serious humanitarian needs, but their faith remains strong, one congressman said after his visit to displaced Christians in the Kurdistan Region of Iraq. Washington, D.C. (CNA/EWTN News) - The faith of Christians, "every ... continue reading
---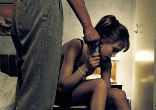 By Marshall Connolly (CALIFORNIA NETWORK)
The California legislature has legalized child prostitution. This move is the natural product of the culture of death brought about by liberal secularism. It is also a look into how fake news is born, and the human cost associated with a media that lies to promote an ... continue reading
---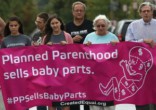 By Matt Hedro (CNA/EWTN News)
Abuses and possibly criminal violations are occurring in the fetal tissue trade between abortion clinics and tissue harvesters, concluded the special House panel investigating the matter on Wednesday. Washington D.C. (CNA/EWTN News) - "It is my hope that our ... continue reading
---
All Politics & Policy News