By Catholic Online (NEWS CONSORTIUM)
12/29/2013 (1 year ago)
Catholic Online (www.catholic.org)
Democratic National Committee says republicans are out to depose president
Did U.S. President Barack Obama, feeling some of the backlash from his health care reform . flinch? Become overly concerned that sinister forces were at work to remove him from the throne? Whatever the reason, the Democratic National Committee, or DNC sent out a rather skittish email this past weekend urging his supporters to vote for Democrats so that Republicans can't impeach President Obama.
LOS ANGELES, CA (Catholic Online) - bearing the subject line "Impeachment," the email was sent to Obama for America supporters. The message pleaded the recipients to contribute to the DNC's 2014 efforts.

"What do these people all have in common?," the email queried. Quotes were used from Republican Senator James Inhofe of Oklahoma, Representative Michele Bachmann of Minnesota, Representative Kerry Bentivolio of Michigan and Rep. Blake Farenthold of Texas. All figures discussed the possibility of impeaching Obama for one of his numerous instances of presidential misconduct.

The DNC email discussed the "I-Word" and said that "Republicans are actually excited about the idea.

"Show these Republicans that they are way, way off-base, and give President Obama a Congress that has his back," the DNC email read. The message also noted that Democrats need to win 17 GOP House seats to reclaim a majority.

The DNC had previously supported the last president to be impeached: Bill Clinton. The committee also recently expanded its political tactics to include boycotting independent news outlets.

Obama's staff changed key talking points on the 2012 Benghazi terrorist attack; his Internal Revenue Service targeted conservative groups during the 2012 election cycle and Obama personally lied to the American people when he told them that they could keep their existing doctors and health insurance plans under Obamacare.

Obama's expansion of executive branch authority is "setting the stage for something very dangerous in the future" according to Republican Rep. Justin Amash.




---
Copywriter 2015 - Distributed by THE NEWS CONSORTIUM
Pope Francis Prayer Intentions for June 2015
Universal:
That immigrants and refugees may find welcome and respect in the countries to which they come.
Evangelization:
That the personal encounter with Jesus may arouse in many young people the desire to offer their own lives in priesthood or consecrated life.
---
---
---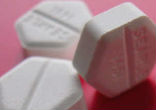 By Matt Hadro, CNA/EWTN News
The U.S. Supreme Court has issued an order protecting a group of Pennsylvania religious institutions from being required by the federal contraception mandate to violate their faith. Washington D.C. (CNA/EWTN News) - "Doesn't our government have something better to do ... continue reading
---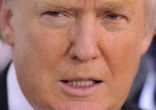 By Catholic Online (NEWS CONSORTIUM)
Multi-billionaire, Republican candidate for President has always been known for his outspokenness. In a speech to announce that he was throwing his hat into the ring, Trump said Mexican immigrants are "bringing drugs. They're bringing crime. They're rapists. ... continue reading
---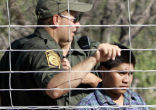 By Catholic Online (NEWS CONSORTIUM)
United States President Barack Obama's unchecked influx of unvaccinated child immigrants across the U.S. - Mexico border has an official with the centers for Disease Control denouncing him as a "Marxist" and "amateur." An email from the official called him the ... continue reading
---

By Hannah Marfil (NEWS CONSORTIUM)
In celebration of the Supreme Court's gay marriage ruling, President Obama lit up the White House with rainbow colors, which garnered a response from Republican, former Arkansas governor and now presidential candidate Mike Huckabee. Huckabee was noted as saying that ... continue reading
---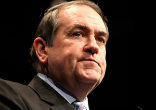 By Catholic Online (NEWS CONSORTIUM)
Saying that the Supreme Court tried to "unwrite the laws of nature and the laws of nature's God" when it legalized gay marriage across the nation last week, GOP presidential candidate Mike Huckabee also pointed out the fact that President Barack Obama himself ... continue reading
---
By Abigail James (NEWS CONSORTIUM)
NBC has made the decision to cut ties with Donald Trump, over his political view and controversial statements regarding immigration made during his presidential announcement. Donald Trump and NBC have had a relationship, including Trump's produced Miss USA and Miss ... continue reading
---

By Talia Ramos (NEWS CONSORTIUM)
Financial advisers usually advice their clients to take Social Security benefits at the age of 70 for maximum growth. However, it is found that most people don't take that advice, as they are likely to withdraw what they have saved up as soon as they hit retirement. A ... continue reading
---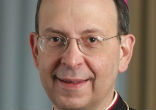 By Matt Hadro and Adelaide Mena, CNA/ETWN News
Friday's Supreme Court ruling against the traditional understanding of marriage may pose huge obstacles to the free exercise of religion and conscience across the U.S., the nation's bishops have said in response to the decision. Washington D.C.(CNA/EWTN News) - ... continue reading
---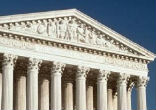 By Catholic Online (NEWS CONSORTIUM)
Six major cases, all of them affecting the American Way of Life are in front of the Supreme Court. Decisions regarding same-sex marriages, power plant emissions and execution methods will all be rendered by either Friday or early next week. LOS ANGELES, CA ... continue reading
---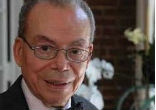 By Catholic Online (NEWS CONSORTIUM)
Does the apple truly fall far from the tree? Recently uncovered files show that Valerie Jarrett, a senior adviser to U.S. President Barack Obama and trusted confidant has family ties with those with communist leanings. These uncovered files prove that Jarrett's ... continue reading
---
All Politics & Policy News