TREASON: Stop the lies, Obamacare is a move towards socialism
---
By Catholic Online (NEWS CONSORTIUM)
11/19/2013 (3 years ago)
Catholic Online (www.catholic.org)
Obama must be stopped, his agenda is lethal to the Republic.
It's time to stop with the lies already, but of course they won't stop. One of the greatest deceptions in American history is well under way and is a smashing success for the leftist socialists who currently control our government. We're talking, of course of Obamacare which is becoming a blatant bid to push Americans into a single-payer, socialized healthcare system.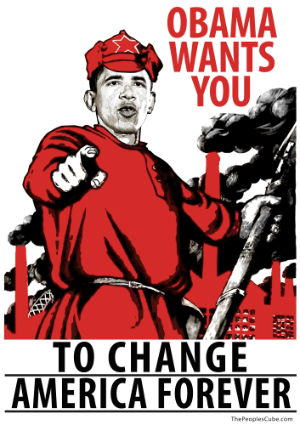 Obama is a true believer in socialism and must be stopped. The nation cannot wait.
LOS ANGELES, CA (Catholic Online) -Millions of Americans continue to get cancellation policies. Although Obama came out last week and offered that Americans could keep their insurance policies for another year, the likelihood that this will actually happen is slim. With the cancellations already rolling out and Americans being forced out of insurance, or into Obamacare, a mass-reversal is unlikely.
Likewise, doctors are being terminated because insurance companies can't operate at a loss. Doctors who see Medicare patients are being let go because the reimbursements promised by Obamacare isn't enough to cover the costs of treatment.
Likewise, the government Obamacare website continues to limp along, turning away with technical difficulties many people who are actually interested in signing up. At the same time, millions of young, healthy Americans are refusing to participate altogether.
Even the less-healthy are staying away because the costs of Obamacare plans are quite high, especially for families. Instead of paying the equivalent of a second mortgage, many are choosing to forgo coverage and will apply only when faced with fines greater than the premiums, or catastrophic illness.
The administration has promised subsidies for people who buy plans, but these subsidies are funded with tax dollars, meaning the very people who are paying premiums are also getting their own tax dollars back to help pay for their premiums, just filtered through the government.
The entire debacle is literally criminal and warrants intense Congressional scrutiny. Of course, in the current climate of political corruption in Congress, such justice is unlikely. Nor will the Obama-controlled justice department ever order an investigation.
In another age, or another state, the behavior of the Obama administration would be decried as corrupt and charges of treason might follow. The Obamacare disaster has robbed millions of Americans of their health insurance, stripped them of their choice (Obama is only pro choice if your choice matches his), and drained household budgets of billions of dollars, landing the profits in the pockets of insurance executives.
America has been fleeced. Worse, our healthcare system has been set up for failure. If it was on life support before Obamacare, then it will definitely flatline now.
So what now? Well, after the Reichstag fire, comes salvation. Obama and his comrades will deliver us from the disaster they created by offering us a drink from the holy grail of socialism.
A single-payer, socialized healthcare system will ensure every Americans gets affordable healthcare, because the free market "failed." Indeed it did fail, as soon as the freedom was undermined.
The more Americans become dependent on government for their basic needs, the more power the government and their corporate buyers can control the people. Eventually we'll be able to cast off the silliness and shams of our democracy and replace them with the reality that America is not a free country anymore.
Americans, patriots, the time has come for us to resist this dangerous development. Non-violent, peaceful revolution against Obamacare and the current administration are required. We must take up arms at the ballot box, electing those who will put a stop to this creep towards socialism in our country during next year's election. We must send warriors to Congress.
Then, we must elect a patriot for President in 2016. This could be our last chance to save the Republic from socialism. A final opportunity to save genuine choice, to save religious freedom and the other rights we supposedly hold dear. Our government and institutions have failed us. The Supreme Court refused to save us, and the criminal element in Congress and the White House wants to see us fall into their political and economic trap.
It's down to you. What are you going to do?
A birth foretold: click here to learn more!
---
Copyright 2017 - Distributed by THE CALIFORNIA NETWORK
Pope Francis Prayer Intentions for SEPTEMBER 2017
Parishes.
That our parishes, animated by a missionary spirit, may be places where faith is communicated and charity is seen.
---
---
Social media has become a massive industry, raking in tends of billions of dollars annually. More importantly, social media has usurped ... continue reading
---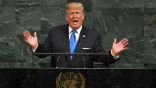 President Trump has addressed the UN, using the opportunity to put North Korea and Iran on notice, and to emphasize that he will advocate ... continue reading
---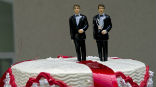 A Colorado baker's fight to maintain his freedom of expression could be the most influential religious freedom decisions of the US Supreme ... continue reading
---
What is the leading cause of non-natural death for people around the world? Is it murder? Terrorism? War? The answer may surprise you. ... continue reading
---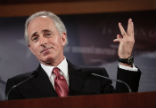 Senator Bob Corker has blasted a sitting president who belongs to his own party, and made remarks that border on sedition. As chairperson ... continue reading
---