The issue of the safety of abortion clinics was championed in Virginia by Ken Cuccinelli
For Virginians who actually care about women's health, who are not fooled by the lies of Planned Parenthood, and who do not want Virginia to become another Maryland with its attendant tragedies, there is only one choice this Tuesday, November 5th. Vote for Ken Cuccinelli, E.W. Jackson, and Mark Obenshain.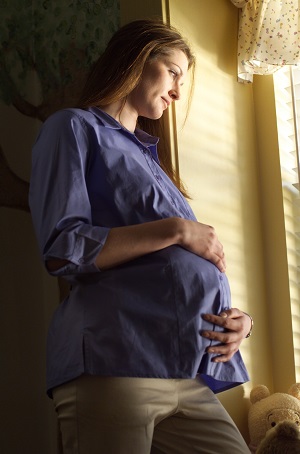 RICHMOND,VA (Catholic Online) - On my way to the office this morning, I heard an interesting news story. In Texas, the legislature passed a bill, which Governor Perry signed into law, making it mandatory for abortionist physicians to have hospital admitting privileges. This law ensures that there will be timely emergency care for those women who have complications with the abortion procedure, and provides a "quality check" of the abortionists themselves, because hospitals, which have reputations to uphold, employ a rigorous screening procedure of their doctors before they grant them privileges.
Medical licenses can be revoked, but this is a relatively rare procedure. Maryland, for example, which has no gestational time limit on abortions, and is thus a haven for those physicians who want to cash in on the patients who travel there to have late term abortions. Physicians also travel there from out of state, and one such physician was Nicola Riley, who traveled to Maryland from Utah to perform her version of "women's health care".
In addition to the 35 jars containing frozen remains of the murdered babies that investigators found in her clinic, they learned of an 18-year old girl upon whom Riley was performing a late-term abortion, who could be heard screaming in pain for over two hours after Riley perforated her uterus, shoved the baby into her abdominal cavity, and then pulled part of her bowel out of her vagina. Riley failed to call an ambulance, and instead transferred her to the hospital after an hour and a half delay in her car. The patient had to be air-lifted for emergency surgery to save her life.
Riley had her Maryland license revoked, because of this incident as well as the fact that she had felony convictions for fraud, forgery and larceny, which resulted in a prison sentence, a court martial and a dishonorable discharge from the U.S. Army, which she failed to disclose. Her criminal past caused her to lose her license in Wyoming also, but she can still practice in Utah, for some inexplicable reason. Maryland licensure, however, is no guarantee of physician quality. Another physician, LeRoy Carhart is still practicing Maryland, despite the fact that two of his patients died at his hands, Christin Gilbert and Jennifer Morbelli, and that he has had numerous complaints filed against him.
Hospital privileges require much more than possession of a medical license. A thorough background check is done, with documentation, references, and so forth before privileges are granted. On an ongoing basis, hospitals monitor the numbers and types of procedures that a physician does, the outcomes of those procedures, continuing education, and so forth. Hospitals are not about to have a physician on their staff who is liable to involve them in a costly lawsuit, let alone risk damaging their reputation in the community.
Unfortunately, abortion clinics in Texas, with their ally Planned Parenthood, asked Federal judge Lee Yeakel of United States District Court in Austin to block this requirement, and he accepted their argument. Texas state attorney general Greg Abbott then filed an emergency appeal to the United States Court of Appeals for the Fifth Circuit, in New Orleans, which reversed the decision, saying the rule should take effect while the case is argued in the months to come. The court of appeals found the state had provided "a rational basis" for the physician hospital privilege requirement, including offering evidence it "fosters a woman's ability to seek consultation and treatment for complications directly from her physician, not from an emergency room provider".
Mr. Abbott said in a statement Thursday, "This unanimous decision is a vindication of the careful deliberation by the Texas Legislature to craft a law to protect the health and safety of Texas women." Governor Perry in turn said, "Today's decision affirms our right to protect both the unborn and the health of the women of Texas."

What was interesting was the reaction of those who oppose the Right to Life to the original ruling of Yeakel that was overturned. At that time, basking in their perceived success, NARAL Pro Choice America President Ilyse Hogue said: "We are pleased but not surprised by this development. It has been clear from day one that the laws advanced by Governor Perry and others are unconstitutional and put women at greater risk. We will continue to fight to ensure all parts of this law, and other laws restricting women's health care options, which are clearly unconstitutional, are defeated."
Texas Sen. Wendy Davis, who's running for governor after holding an 11-hour filibuster of the abortion bill over the summer, issued this statement: "Texas families are stronger and healthier when women across the state have access to quality healthcare. I'm not surprised by the judge's ruling."
So, the President of NARAL thinks that requiring a standard to which physicians must live up to that is higher than state licensure, which is rarely revoked until the bodies start piling up, and not always then, will somehow "put women at greater risk". Greater risk of what? Living through the procedure? Senator Davis similarly apparently considers the abortion mills where these unscrupulous practitioners routinely injure or kill their patients (not to mention the aborted babies, obviously) "quality healthcare".
This is insanity, because the very groups that claim to be promoting "women's health" seem not to care a whit about the health of the women who are maimed or killed while having abortions. The only way one could possibly consider abortion part of "women's health" is if you consider pregnancy to be a disease and the baby to be some kind of oversized parasite that needs to be removed. Even if this were the case, why should the conditions under which that removal occurs not be medically safe? Why would these people champion unsafe clinics? These are the same abortion advocates that routinely bring coat hangers to hearings, according to one Texas legislator, to make their point that abortions should be safe and not conducted in a back alley. But why, then, do they try to thwart the legislature's attempt to prevent back alley practitioners like Nicola Riley and Herbert Gosnell from injuring or killing their patients?
The issue of the safety of abortion clinics was championed in Virginia by Ken Cuccinelli. As Attorney General, he issued a legal opinion advising the state of Virginia to tighten regulation of abortion clinics, holding them to the same standards as hospitals. Abortion centers in Virginia had not been subject to strict regulations for more than 20 years, so the legislature gave the state's Board of Health 280 days to write new rules for abortion businesses.
The regulations include licensing and unannounced inspections of abortion centers.  They also require standards regarding medical personnel like requiring that the doctor remain on premises until a woman is actually ready to be discharged, improved sanitary conditions, and emergency equipment for cardiac arrest, seizure, respiratory distress and other critical medical situations.  Abortion centers would also have to be built, or improved within two years, to standards similar to ambulatory surgical facilities.
The State Board of Health voted to approve these regulations, with all of Republican Governor McDonnell's appointees to the board voting for the regulations, as did all but one of the members put on the Board by pro-abortion former Gov. Timothy M. Kaine, a Democrat.
Naturally, Planned Parenthood, the biggest abortion business in the United States, did not dwell on the bi-partisan effort to protect abortion-seeking patients. Rather, they issued a statement saying, "Today's vote is a direct result of sweeping anti-choice victories in recent elections.  Anti-choice "dream team" Bob McDonnell, Bill Bolling and Ken Cuccinelli worked with the anti-choice majorities in the House and Senate to direct the Board of Health to issue these regulations."
Planned Parenthood does not take a threat to their livelihood lightly, and as their president, former Pelosi Assistant Chief of Staff said about the Texas decision, "This fight is far from over." She is not kidding. Planned Parenthood is pouring money and people into Virginia to attempt to prevent Cuccinelli and the rest of the pro-life Republican ticket from being elected this coming Tuesday, November 5th.
It is clear that for Planned Parenthood, the issue is a matter of "choice", which equals abortion on demand. Planned Parenthood is not the least interested in women's health. They are interested in protecting their bottom line as the largest provider of abortions in the United States. There is absolutely no difference between Planned Parenthood lobbying for lower standards for abortion clinics and a corporation with factories that spew out pollution lobbying for lowered clean air standards. Why is the former noble to the left while the latter is reprehensible?
People are beginning to wake up to this issue. Women are asking themselves why an abortion clinic should be held to a lower standard, or to no standard, than their health clinics. A web site has just been launched, that exposes the actual findings of inspections of the abortion clinics in Virginia that prompted the regulations in the first place. I urge you to visit their website to read the findings in detail, but here are a couple examples:
"The freezer which is used to store the collected conception material, had blood and un-bagged conception material frozen to the inner bottom surface ... A bucket that held water to rinse the suction pump lines after procedures was turbid with floating black particles.  Supplies scheduled for the day's procedures were open and left uncovered on the treatment/procedure room counter exposed to contamination" (Tidewater). "failed to...Perform appropriate cleaning of environmental surfaces (As evidenced by dried blood on two of two procedure tables and four of fIve recovery recliners had an unidentified substance spilled on the lower inner rails.... Dried blood splatters were found on the wall, door and door frame between the 'Wet Lab" and procedure room...." (Falls Church).
"At no time was the physician observed washing his hands or performing hand hygiene" (Alexandria).
The most basic procedures, such as cleaning the room and equipment, and even hand washing, were not observed in these practices. The extent of these violations of routine cleanliness that you would observe in your home, not to mention automatically expect to be followed in a clinic, is unknown if the clinics are not inspected and records are not kept, as in Maryland. The real extent of the problem with abortion clinics, when one considers the shame, embarrassment, and regret that often accompany abortion plus the fact that so many recipients are low-income individuals is grossly underreported and misunderstood by the general public.
Ken Cuccinelli is the real champion of women's health in Virginia, not Planned Parenthood. Ken has nothing to gain from his fearless attack on the monolithic abortion industry, while the industry stands to lose money if he succeeds. Democratic Gubernatorial candidate Terry McAuliffe was caught by an open microphone saying, "But I will issue what's called a guidance opinion by mid-March which will say that these regulations, I have, the General Assembly wasn't definitive with the Board of Health as to the rules, I can give a guidance opinion to the Board of Health to grandfather in those remaining clinics to keep them open. That's why this election is so important, and I will do that."
For Virginians who actually care about women's health, who are not fooled by the lies of Planned Parenthood, and who do not want Virginia to become another Maryland with its attendant tragedies, there is only one choice this Tuesday, November 5th. Vote for Ken Cuccinelli, E.W. Jackson, and Mark Obenshain.

----------
Dr. Frederick Liewehr is an endodontist who teaches and works in private practice. He converted from Protestantism to Catholicism in 1983, having been drawn ineluctably to Christ's Church by the light of Truth. He is a member of St. Benedict parish in Richmond, a Fourth Degree Knight of Columbus and a Cooperator of Opus Dei. 

---
Copyright 2016 - Distributed by THE CALIFORNIA NETWORK
Pope Francis Prayer Intentions for May 2016
Universal:
Respect for Women: That in every country of the world, women may be honored and respected and that their essential contribution to society may be highly esteemed.
Evangelization:
Holy Rosary: That families, communities, and groups may pray the Holy Rosary for evangelization and peace.

By Kenya Sinclair (CALIFORNIA NETWORK)
Personal privacy is one of the greatest rights any citizen of the free world enjoys but soon the Federal Bureau of Investigation may have legal access to everything from passwords and personal emails to banking information and search history - all without your ... continue reading
---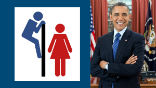 By David Drudge (CALIFORNIA NETWORK)
Eleven states are challenging the Obama edict that schools should allow kids to use whatever bathroom they choose, regardless of their gender. Obama issued the edict last week as a means of joining the "transgender" bandwagon that is sweeping the nation. Unfortunately, ... continue reading
---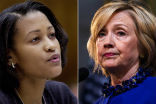 By David Drudge (CALIFORNIA NETWORK)
Hillary Clinton's former chief of staff from the State Department, Cheryl Mills, has asked a court to shield her from conservatives who are seeking the transcripts and recordings of her deposition scheduled for Friday. Mills is worried she will be taken out of context ... continue reading
---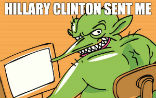 By Marshall Connolly (CALIFORNIA NETWORK)
The next time you encounter an internet troll, be warned, he could be getting paid to fan the flames, or to douse your conversation. A new study our of Harvard reveals that China is using an army of 448 million fake troll accounts to influence public opinion. And China ... continue reading
---

By David Drudge (CALIFORNIA NETWORK)
The State Department Inspector General has ruled that Hillary Clinton broke department rules for using a private email server and for deleting emails she sent and received during her tenure. The report was released on Capitol Hill today. LOS ANGELES, CA (California ... continue reading
---

By Kenya Sinclair (CALIFORNIA NETWORK)
The United States provides 33 percent of the world's arms such as fighter jet aircraft, tanks and more - so which countries are buying? LOS ANGELES, CA (Catholic Online) - According to the Defense Security Cooperation Agency, the number one country purchasing ... continue reading
---

By Kenya Sinclair (CALIFORNIA NETWORK)
With many Senate Democrats calling for a faster processing, the Obama Administration and U.S. Citizenship and Immigration Services (CIS) have drastically increased the number of Syrian refugees admitted into the United States. LOS ANGELES, CA (Catholic Online) - ... continue reading
---

By David Drudge (CALIFORNIA NETWORK)
The FBI is investigating Virginia Gov. Terry McAuliffe on the grounds that he accepted illegal campaign contributions. There is overlap between his donors and donors to the Clinton campaign. Investigators have discovered that a Chinese politician made a particularly ... continue reading
---

By Kenya Sinclair (CALIFORNIA NETWORK)
As American steel production falters, China has begun efforts to dump its excess steel at slashed prices. LOS ANGELES, CA (Catholic Online) - According to Thomas J. Gibson, president and CEO of the American Iron and Steel Institute, and Chuck Schmitt, president of SSAB ... continue reading
---

By Catholic Online (NEWS CONSORTIUM)
Chaos erupted as the US House of Representatives refused to pass an amendment meant to strip away religious freedom and protections for religious contractors and those who work with the federal government. LOS ANGELES, CA (Catholic Online) - When House Democrats ... continue reading
---
All Politics & Policy News