Welfare pays better than minimum wage.
You have a choice. You may get up, drink your coffee, commute to work, and do your daily grind, dutifully paying your taxes all the way, or you can make it go away with a trip to you local welfare office. Which do you choose? A new report suggests why so many Americans are choosing the latter.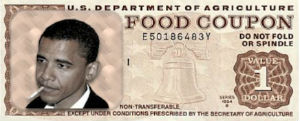 Unless the political will to change develops, the problem will become worse.
PHILADELPHIA, PA (Catholic Online) - Welfare has a number of people fuming. We spend just over a trillion dollars each year in public welfare assistance. That's over three thousand dollars per year for every American. Consider that half of all Americans pay no taxes, and your bill becomes about 6 grand.

That's right. The first six thousand dollars you earn goes to pay for those who are not working.

Of course, nobody in a country as rich as ours should begrudge the poor a safety net, after all, aren't many of us just one disaster away from it ourselves? Yet what happens when the safety net becomes a hammock?

Those were the words used by Matt Brouillette, from the Commonwealth Foundation, a government watchdog group. Brouillette was interviewed by CBS 21 News reporter Chris Papst as part of his investigation into just how much welfare a person can get.

Papst launched his investigation after a coworker curiously turned down a raise. His coworker, Kristina Cogan, was a single mom of two who explained that accepting the raise would impact her government benefits, so she refused the raise.

This means that you and I, as taxpayers, must continue paying her bills.

Cogan needed the help at the time. Earning just $19,000 per year, she was  a recently divorced mom with two kids to support. She explained that walking into the welfare office was scary, but after awhile it became comfortable.

"You do what you have to do as a single mom," she told Papst. She also added this comment: "If you're going to get something for free, are you going to work for it? It kind of like sucks you in. They [welfare recipients] feel like they are hopeless. They feel like they have no alternative."

Cogan is largely correct. People do have that feeling, but why?

A minimum wage earner can work for 40 hours per week and earn a poverty-level wage with little hope of advancement. There's barely enough money to get by from month to month. There's no savings, no decent used car, no living alone. It's roommates and beat-up vehicles, and school will only mean massive student debt without guarantee of a job to pay it off later.

This is a very bleak prospect for the minimum wage workforce, and it's why there is a growing movement to increase that wage. Despite the strident arguments that raising the minimum wage would harm the economy, we might find it to be the lesser of two evils.

That's because the easy way out for many of those workers is welfare. A single trip to the welfare office can make a lot of worries just melt away. According to Papst, Cogan was eligible for as much as $81,000 in public assistance. If she took advantage of all of it, she would be solidly placed in the middle class, without lifting a finger.

Eventually, many minimum wage workers do find the welfare office. For most it's food stamps and a few other smaller programs, perhaps some tuition assistance so they can someday break out of the bottom tier. For others however, it is a way of life.

We have all heard the horror stories about those whose only job is to work the system. Yes, they're out there too.

So what's the plan? Unfortunately, there is none. Just keep feeding the masses bread and circuses.

"This isn't the American dream," Brouillette told Papst. "When there are taxpayer funded programs that could give you the equivalent lifestyle of a middle-class family, why would you have an incentive to go to work?"

The political will isn't there to change the system. Politicians often shy away from talk of cutting benefits or changing the way they are paid for fear of retaliation at the ballot box. The attack ads virtually write themselves.

However, we know as a nation that we need more people working, and paying taxes, if we are to avoid economic meltdown - which admittedly, in an economy probably kept afloat with fiat currency, could already be upon us.

As a nation, we must do a number of things we will not like to reform the system. We do need to raise the minimum wage enough so that people who consider welfare will see a net loss rather than a net gain. It is cheaper to pay a worker minimum wage and collect taxes, even if it's just a few dollars, than to pay out up to $81,000 each year in free benefits.

We must open a path forward, insisting that welfare recipients who are able, attend school, find work, or do something to advance themselves. We need to ensure that we facilitate these positive choices with affordable education, career training, and job placement where appropriate. We do have such programs in most states. However, we need to add to them incentives to make progress, which would include sanctions for those who prefer to remain idle. Those who refuse to make progress should be see benefits reduced to an absolute minimum.

We cannot long survive in a nation that lets stagnant wages lose purchasing power to inflation, then provides welfare that surpasses the minimum wage. To continue to do so is to continue destroying America.
_____

Pabst put together a list of figures for a person in Cogan's circumstances. They reveal just how much is available to a single mother of two, earning $19,000. The total exceeds $81,000 in possible benefits. They are specific to Pennsylvania. Other states may have lower or even higher figures based on how generous their programs are.

Assistance Totals: Single Mom of two making $19,000

Department of Welfare
- LIHEAP: $400
- Child Care: $14,976
- Medical Assistance: $6,045 (includes Health Department and SCHIP)
- Food $6,028 (SNAP, WIC: average $52.32 per person, school meal programs, Dept of Ag)

HUD
- Housing Voucher: $7,148

Pennsylvania Utility Commission
- Lifeline: landline ($30 for instillation and $200 interest free loan/yr) and cell phone with 200 min and 250 text and email ($480/yr)
- PA Weatherization Assistance Program: Ave. $6,500/per household

Department of Agriculture
- Farmers Market Nutritional Program $20

Department of Education lunch programs
- National School Lunch Program ($5/day)
- School Breakfast Program ($3/day)
- Child and Adult Care Food Program ($5/day)
- After School Snack Program ($2/day)
- Summer Food Services Program ($5/day)
- At-Risk Afterschool Meals Program ($5/day)

Department of Health
- Healthy Woman Program (free clinical breast examination, cervical cancer screenings, mammogram, pelvic examination, pap smear and follow up diagnostics to low income women): $1,245
- Bureau of Community Health Immunization Program

Department of Insurance
- SCHIP (included in Medical Assistance)

Legal Services Corporation
- 2010 federal budget $420,000,000, assisted 2.3 million people in 2011: $182.61/person @ LSC.GOV

Tax Breaks
- Earned income tax credit: $4,800
- Additional Child Tax Credit: $2000
- Withholdings return on $0 taxable income: $1900

Education
- Pell Grant: Maximum $5,500
- Federal Supplemental Education Opportunity Grant: Grants up to $4,000 per year. - Students who have been awarded a Federal Pell Grant receive priority.
- National SMART Grant: Maximum $4,000 (National Science and Mathematics Access to Retain Talent Grant: students in third or fourth year of college.)
- Teacher Education Assistance for College and Higher Education (TEACH) Grant: Max: $4,000 to be a teacher.

Department of Education and Office of Childhood Development in DPW
- Head Start: $6,700 per child/2009 in PA per HHS numbers
- Early Head Start: $6,700 per child/2009 in PA per HHS numbers


---
Copyright 2016 - Distributed by THE CALIFORNIA NETWORK
Pope Francis Prayer Intentions for May 2016
Universal:
Respect for Women: That in every country of the world, women may be honored and respected and that their essential contribution to society may be highly esteemed.
Evangelization:
Holy Rosary: That families, communities, and groups may pray the Holy Rosary for evangelization and peace.

By David Drudge (CALIFORNIA NETWORK)
The State Department Inspector general has ruled that Hillary Clinton broke department rules for using a private email server and for deleting emails she sent and received during her tenure. The report was released on Capitol Hill today. LOS ANGELES, CA (California ... continue reading
---

By Kenya Sinclair (CALIFORNIA NETWORK)
The United States provides 33 percent of the world's arms such as fighter jet aircraft, tanks and more - so which countries are buying? LOS ANGELES, CA (Catholic Online) - According to the Defense Security Cooperation Agency, the number one country purchasing ... continue reading
---

By Kenya Sinclair (CALIFORNIA NETWORK)
With many Senate Democrats calling for a faster processing, the Obama Administration and U.S. Citizenship and Immigration Services (CIS) have drastically increased the number of Syrian refugees admitted into the United States. LOS ANGELES, CA (Catholic Online) - ... continue reading
---

By David Drudge (CALIFORNIA NETWORK)
The FBI is investigating Virginia Gov. Terry McAuliffe on the grounds that he accepted illegal campaign contributions. There is overlap between his donors and donors to the Clinton campaign. Investigators have discovered that a Chinese politician made a particularly ... continue reading
---

By Kenya Sinclair (CALIFORNIA NETWORK)
As American steel production falters, China has begun efforts to dump its excess steel at slashed prices. LOS ANGELES, CA (Catholic Online) - According to Thomas J. Gibson, president and CEO of the American Iron and Steel Institute, and Chuck Schmitt, president of SSAB ... continue reading
---

By Catholic Online (NEWS CONSORTIUM)
Chaos erupted as the US House of Representatives refused to pass an amendment meant to strip away religious freedom and protections for religious contractors and those who work with the federal government. LOS ANGELES, CA (Catholic Online) - When House Democrats ... continue reading
---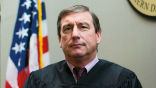 By David Drudge (CALIFORNIA NETWORK)
An angry federal judge has ordered Justice Department attorneys to take annual ethics classes for lying. The lies told by Justice Department attorneys tricked 26 states into filing a lawsuit against the administration. LOS ANGELES, CA (California Network) - U.S. ... continue reading
---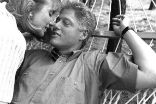 By David Drudge (CALIFORNIA NETWORK)
As Hillary Clinton declares herself the presumptive nominee of the Democratic party amid the cheers of millions of millennial supporters, few people seem to remember that her husband, Bill Clinton, is an accused serial rapist. And far from being a supporter of women' ... continue reading
---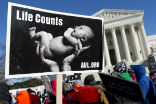 By Marshall Connolly (CALIFORNIA NETWORK)
Oklahoma has outlawed abortion! The state legislature has passed a bill that would criminalize the procedure, except to save the life of the mother. The bill will now go to the governor for signing. LOS ANGELES, CA (Catholic Online) - The final decision will be up to ... continue reading
---

By Kenya Sinclair (CALIFORNIA NETWORK)
Former Massachusetts governor and former Republican presidential nominee Mitt Romney has announced plans to halt all recruitment for a third-party presidential campaign. LOS ANGELES, CA (Catholic Online) - According to Yahoo! News, Romney initially attempted to recruit ... continue reading
---
All Politics & Policy News