E.W. Jackson's campaign slogan is Let Liberty Light the Way for Virginia
My readers know I believe this is no time to retreat from culture. Rather, we must work for its conversion by working with the men and women who can influence it. Culture includes politics. What is needed are men and women of courage who are morally coherent and do not separate their faith from their political participation.  EW Jackson is such a man. I know this because I know him. I know what he believes. I know how he lives. I know his gifts.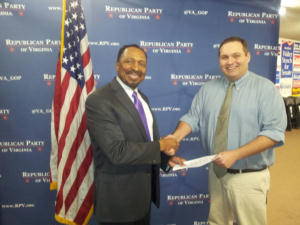 E.W. Jackson files as a Candidate for the Lieutenant Governor of Virginia
Highlights
Catholic Online (www.catholic.org)
1/16/2013 (3 years ago)
Published in Politics & Policy
Keywords: E.W. Jackson, EW Jackson, Bishop Jackson, Ken Cucinelli, Virginia, Virginia Governors race, Let Liberty light the way, pro-Life, pro-Marriage, tea party, economic freedom, Republican Races, Keith A Fournier
---
CHESAPEAKE, VA (Catholic Online) - I write this article as a private citizen. I am convinced that the Nation we love is in a political decline which must be reversed. I remind our readers that Catholic Online is a for profit company. There are no restrictions on political speech except those we embrace because of our fidelity to the teaching office of the Church.
This article reflects my personal opinion and position. I believe that with the correct men and women in public office we can move this Nation on a path toward recovery. We can build a future of authentic freedom for my children and grandchildren. However, to do so, we need to find those men and women, urge them to run for public office, defend them against the onslaught which will follow, and then get them elected.
I recently opined in an article I wrote for Catholic Online concerning the question "Should Catholics Even Bother with Politics?" I answered my own question in that article with a strong " Yes" - rooted not in naiveté, but a steely conviction borne from years in the trenches at the intersection of faith and culture. I was pleased that many of you agreed.
I promised at the end of that article I was going "to do everything I can to encourage morally coherent people run for public office and help to get them elected." Well, I have begun those efforts. I have some news to report to my readers - and an invitation to my fellow Virginians.
I also recently reread a speech given by one of the great prophetic voices of the last part of the twentieth century, Alexander Solzhenitsyn. The speech was delivered to members of the United States Senate and the House of Representatives on July 15, 1975. In it that great Russian Christian made this observation:
"Very soon only too soon, your country will stand in need of not just exceptional men but of great men. Find them in your souls. Find them in your hearts; find them in depths of your country." We are in the time that great man spoke of. We are in need of "great men" - and women.  I believe I have found one - and I intend to help the people of my home State and Nation find him and benefit from his gifts.
On Monday, January 14, 2013, my friend of over twenty years, with whom I have worked on some of the major human rights concerns of our age, filed his paperwork as a candidate for the Republican Nomination as Lieutenant Governor of Virginia. His name is E.W. Jackson. This gubernatorial election in Virginia will be significant on many fronts. The National political pundits are already watching and pontificating concerning those implications.
The nominee for Lieutenant Governor of Virginia will be chosen by delegates at the May 18th at the Republican Party State Convention. I have decided to be one of the delegates for my friend EW Jackson, and to do everything I can to help him become the nominee for the Lieutenant Governor of the Commonwealth. Then, I will do everything I can to help E.W. Jackson and Ken Cucinelli, the sincere and morally coherent Catholic who is the nominee for Governor, be elected to lead Virginia.
At his filing E.W. Jackson made these comments: "This morning I filed the documents required by RPV to become an official candidate for the Republican Nomination for Lt. Governor. I also paid the required fee and the voluntary fee of $10,000.  While we all wish these kinds of financial barriers were not necessary, conventions cost money, and my campaign is proud to join with Ken Cuccinelli and the other candidates to do our part. I am grateful to the many contributors who have helped us reach the next phase of our campaign."
"As I travel across Virginia speaking with individuals, small businesses, churches and groups of every kind, I see the signs of new unity, a new Republican Party, based on common sense conservative principles that appeal to all Virginians and broad outreach to those who share our values but have been misinformed about who we are."
"Black, Hispanic and other minority citizens are finding out that we are not against them, but for them and they are receptive. We share a common commitment to our Constitution, to liberty and to equality of opportunity for all Virginians. If I become the nominee, the seeds I am sowing now will bring a harvest of inspiration and unity that will help carry Republicans to victory in November."
My readers know I believe this is no time to retreat from culture. Rather, we must work for its conversion by working with the men and women who can influence it. Culture includes politics. What is needed are men and women of courage who are morally coherent and do not separate their faith from their political participation.  EW Jackson is such a man. I know this because I know him. I know what he believes. I know how he lives. I know his gifts.
I have witnessed his courage in the face of efforts to impugn him, caricature him, and marginalize him. I know the mettle of the man. He has the full array of gifts needed for public service and the tenacity it will take to win. He is also one of the finest orators I have ever heard; a skill greatly needed in an hour when those with the wrong positions espouse them with oratorical finesse. Along with all of this, he has proven, tested character, an indispensable requirement. 
Candidates like E.W. Jackson who defend the fundamental Human Right to Life are accused of being against progress and anti-science. However, science confirms what our conscience knows, those little girls and boys in the womb are our neighbors. It is always wrong to intentionally kill our innocent neighbors. To say and do otherwise is wrong.  We are Pro-life because it is right. EW Jackson is Pro-Life because it is right.
We must restore the Right to life of our youngest neighbors in the womb.  Just as in the days of Lincoln we could not be half slave and half free, America will be truly free only when she welcomes every child into her national embrace and recognizes that the inalienable right to life is the foundation of freedom itself. E.W. Jackson has to commitment and the passion to lead this effort.
Those who defend marriage and family as inscribed by the Divine Architect into the order of the universe are accused of being intolerant. However, civil institutions do not create marriage nor can they create a right to marry for those who are incapable of marriage. Government has long regulated marriage for the common good. The ban on polygamy and age ensure that there is a mature decision at the basis of the Marriage contract.
Heterosexual marriage, procreation, and the nurturing of children form the foundation for the family, and the family forms the foundation of civil society. To limit marriage to heterosexual couples is not discriminatory now, nor has it ever been. Homosexual couples cannot bring into existence what marriage intends by its very definition.
To give an equivalency in the law to homosexual paramours with stable married couples is bad public policy. To state this is not to be "anti-gay". It is to defend marriage. It will take courage to defend marriage against those who seek to redefine it out of existence. E.W. Jackson has such courage.
Marriage is the first society into which children are to be born, learn to be fully human, grow in virtue, flourish and take their role in families and communities. Children have a right to a mother and a father. Of course we must care about the single parent family and the many broken homes. However, their existence does not change the norm necessary for a stable and healthy society.
In tact marriages and families are the glue of a healthy and happy social order. To live in a faithful marriage is to serve the common good. E.W. Jackson lives in such a faithful marriage and knows what is really at stake in the effort to undermine marriage.  E.W. Jackson defends marriage because it is right and true and he will not back down.
These positions are not only religious positions. They are rooted in a Natural Moral Law which can be known by all men and women through the exercise of reason.  That Natural Law gives us the moral norms we need to build societies and govern ourselves. It should also inform our positive law.
Truth does not change, people and cultures do; sometimes for good and sometimes for evil. Such a claim is the ground upon which every great civilization has been built. This Natural Law is the source for every great and authentic human and civil rights movement. Martin Luther King Jr'sLetter from a Birmingham Jail is a masterful example of using the Natural Law to defend human rights. The American founders spoke of self evident truths and inalienable rights. E.W. Jackson stands on all of their shoulders.
E.W. Jackson's campaign slogan is Let Liberty Light the Way for Virginia. Virginia is the birthplace of Religious Liberty.  He will defend the First Freedom of Religious Freedom. He was educated at Harvard Law School and knows that the HHS mandate through which Obamacare will be enforced violates the fundamental Right to Religious Freedom and the Free Exercise clause of the First Amendment to the Bill of Rights of the US Constitution. He will stand up to the Obama Administration and defend the Church, all religious institutions, and all people of conscience. 
He believes that the freedom to educate children must be returned to those who are the first and best teachers, parents. Parental choice in education is a civil rights issue. No parent should be forced to send their child to an unsafe or unqualified school. He will help set parents free to make the choice as to where formal education can best occur for their children, no matter their economic situation. That choice should include the full array of all options for all parents--- public, private, parochial, charter, or home schools. He will promote constitutionally sound parental choice initiatives.
As a small businessman, he knows that the engine of our economy is economic freedom. His positions on the economic concerns facing Virginia reflect his commitment to economic freedom. He will do all he can to open up participation in the free economy to as many of our citizens as possible, letting liberty light the way. The market economy can be, to use the words of Abraham Lincoln, become a new frontier of freedom.
There are many more positions which ground the candidacy of E.W. Jackson for Lieutenant Governor. You can read about them and contribute to his campaign here. Those among my readers who are Virginians can join me and do much more. You can help liberty light the way by participating and becoming a delegate here. 
---
Copyright 2016 - Distributed by THE CALIFORNIA NETWORK
Pope Francis Prayer Intentions for May 2016
Universal:
Respect for Women: That in every country of the world, women may be honored and respected and that their essential contribution to society may be highly esteemed.
Evangelization:
Holy Rosary: That families, communities, and groups may pray the Holy Rosary for evangelization and peace.

By Kenya Sinclair (CALIFORNIA NETWORK)
The Alabama Supreme Court has made a decision many same-sex couples have been hoping for: The state of Alabama now recognizes same-sex adoptions. LOS ANGELES, CA (Catholic Online) - It all began when a lesbian woman demanded visitation rights for the three children she ... continue reading
---

By Kenya Sinclair (CALIFORNIA NETWORK)
Hillary Clinton continues to dodge questions concerning the family's relationship with Goldman Sachs. LOS ANGELES, CA (Catholic Online) - According to <a ... continue reading
---

By Kenya Sinclair (CALIFORNIA NETWORK)
Personal privacy is one of the greatest rights any citizen of the free world enjoys but soon the Federal Bureau of Investigation may have legal access to everything from passwords and personal emails to banking information and search history - all without your ... continue reading
---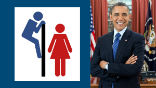 By David Drudge (CALIFORNIA NETWORK)
Eleven states are challenging the Obama edict that schools should allow kids to use whatever bathroom they choose, regardless of their gender. Obama issued the edict last week as a means of joining the "transgender" bandwagon that is sweeping the nation. Unfortunately, ... continue reading
---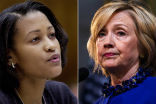 By David Drudge (CALIFORNIA NETWORK)
Hillary Clinton's former chief of staff from the State Department, Cheryl Mills, has asked a court to shield her from conservatives who are seeking the transcripts and recordings of her deposition scheduled for Friday. Mills is worried she will be taken out of context ... continue reading
---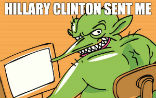 By Marshall Connolly (CALIFORNIA NETWORK)
The next time you encounter an internet troll, be warned, he could be getting paid to fan the flames, or to douse your conversation. A new study our of Harvard reveals that China is using an army of 448 million fake troll accounts to influence public opinion. And China ... continue reading
---

By David Drudge (CALIFORNIA NETWORK)
The State Department Inspector General has ruled that Hillary Clinton broke department rules for using a private email server and for deleting emails she sent and received during her tenure. The report was released on Capitol Hill today. LOS ANGELES, CA (California ... continue reading
---

By Kenya Sinclair (CALIFORNIA NETWORK)
The United States provides 33 percent of the world's arms such as fighter jet aircraft, tanks and more - so which countries are buying? LOS ANGELES, CA (Catholic Online) - According to the Defense Security Cooperation Agency, the number one country purchasing ... continue reading
---

By Kenya Sinclair (CALIFORNIA NETWORK)
With many Senate Democrats calling for a faster processing, the Obama Administration and U.S. Citizenship and Immigration Services (CIS) have drastically increased the number of Syrian refugees admitted into the United States. LOS ANGELES, CA (Catholic Online) - ... continue reading
---

By David Drudge (CALIFORNIA NETWORK)
The FBI is investigating Virginia Gov. Terry McAuliffe on the grounds that he accepted illegal campaign contributions. There is overlap between his donors and donors to the Clinton campaign. Investigators have discovered that a Chinese politician made a particularly ... continue reading
---
All Politics & Policy News