Let's storm heaven Monday with the Prayer Jesus taught us
We call on all Christians Monday to join in praying the Lord's Prayer for Tuesday's elections and for the future of our nation - especially for godly leaders who respect life in the womb, God's plan for marriage, and religious freedom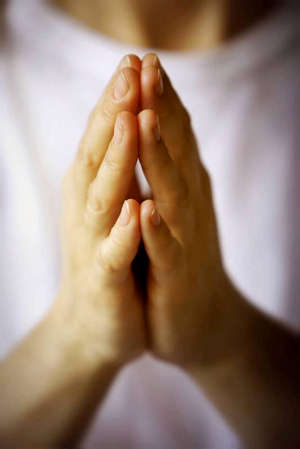 LA  CROSSE, WI (Diocese of La Crosse) - We call on all Christians Monday to join in praying the Lord's Prayer for Tuesday's elections and for the future of our nation - especially for godly leaders who respect life in the womb, God's plan for marriage, and religious freedom.
Let's storm heaven Monday with the Prayer Jesus taught us.  Pray it often throughout the day, and pray it from your heart. This is a prayer that unites Christians across all denominations.  It starts by glorifying the Father's name and asking that his kingdom come and his will be done on earth as it is in heaven.  Is that not our greatest hope for our country at this critical moment? 
Imagine the power of millions of Christians united in the Lord's Prayer the day before the elections!
Let us never forget what Jesus told his disciples about the power of prayer in Luke 11:5-13, immediately after teaching them to pray:
 "Suppose one of you has a friend to whom he goes at midnight and says, 'Friend, lend me three loaves of bread, for a friend of mine has arrived at my house from a journey and I have nothing to offer him,' and he says in reply from within, 'Do not bother me; the door has already been locked and my children and I are already in bed. I cannot get up to give you anything.' I tell you, if he does not get up to give him the loaves because of their friendship, he will get up to give him whatever he needs because of his persistence.
"And I tell you, ask and you will receive; seek and you will find; knock and the door will be opened to you. For everyone who asks, receives; and the one who seeks, finds; and to the one who knocks, the door will be opened. What father among you would hand his son a snake when he asks for a fish? Or hand him a scorpion when he asks for an egg? If you then, who are wicked, know how to give good gifts to your children, how much more will the Father in heaven give the holy Spirit to those who ask him?"
Let's take Jesus at his word!  And consider adding fasting to your prayer.  This can take many forms - skipping a meal or two, skipping dessert, "fasting" from television.  Fasting is pleasing to the Lord and adds intensity to our prayers.
In recent days we have seen the awful power of nature as it surges from the sea on our eastern coastline.  That is nothing compared to the awesome power of God when it surges in response to prayer - especially his prayer! 
So let's all lift our hearts and spirits to our heavenly Father in Jesus' name on Monday.  And all the better if you carry it into Tuesday!  Thy kingdom come!
---
---
---

By David Drudge (CALIFORNIA NETWORK)
To hell with the people, right, Bill Kristol? To paraphrase Lenin, the people don't know what's best for them, but thank God Bill Kristol and his neoconservitive cronies know! The Weekly Standard's Bill Kristol is desperate for someone to stand against Donald Trump at ... continue reading
---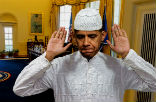 By David Drudge (CALIFORNIA NETWORK)
President Obama has chosen the grandson of a known terrorist suspect to serve as liaison to the Muslim American community. Zaki Barzinji, 27, will serve the White House as the new associate director of public engagement. He was also the president of the Muslim Youth of ... continue reading
---

By Kenya Sinclair (CALIFORNIA NETWORK)
When former Central Intelligence Agency employee Edward Snowden illegally leaked classified information from the National Security Agency (NSA) concerning global surveillance, the world responded with an uproar - but Former U.S. Attorney General Eric Holder claims ... continue reading
---

By David Drudge (CALIFORNIA NETWORK)
A civil rights attorney has pointed out an obvious objection to President Obama's school edict that requires schools to let boys share restrooms and showers with girls, and this has sparked a backlash from Zoe Lofgren (D-CA). LOS ANGELES, CA (California Network) - When ... continue reading
---

By Kenya Sinclair (CALIFORNIA NETWORK)
The Alabama Supreme Court has made a decision many same-sex couples have been hoping for: The state of Alabama now recognizes same-sex adoptions. LOS ANGELES, CA (Catholic Online) - It all began when a lesbian woman demanded visitation rights for the three children she ... continue reading
---

By Kenya Sinclair (CALIFORNIA NETWORK)
Hillary Clinton continues to dodge questions concerning the family's relationship with Goldman Sachs. LOS ANGELES, CA (Catholic Online) - According to <a ... continue reading
---

By Kenya Sinclair (CALIFORNIA NETWORK)
Personal privacy is one of the greatest rights any citizen of the free world enjoys but soon the Federal Bureau of Investigation may have legal access to everything from passwords and personal emails to banking information and search history - all without your ... continue reading
---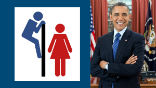 By David Drudge (CALIFORNIA NETWORK)
Eleven states are challenging the Obama edict that schools should allow kids to use whatever bathroom they choose, regardless of their gender. Obama issued the edict last week as a means of joining the "transgender" bandwagon that is sweeping the nation. Unfortunately, ... continue reading
---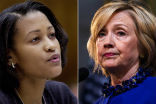 By David Drudge (CALIFORNIA NETWORK)
Hillary Clinton's former chief of staff from the State Department, Cheryl Mills, has asked a court to shield her from conservatives who are seeking the transcripts and recordings of her deposition scheduled for Friday. Mills is worried she will be taken out of context ... continue reading
---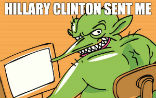 By Marshall Connolly (CALIFORNIA NETWORK)
The next time you encounter an internet troll, be warned, he could be getting paid to fan the flames, or to douse your conversation. A new study our of Harvard reveals that China is using an army of 448 million fake troll accounts to influence public opinion. And China ... continue reading
---
All Politics & Policy News