Biden appears to be horribly selective on what part of the Catholic social doctrine he accepts
What Biden fails to mention is that this Catholic social doctrine has identified the human child in the mother's womb from the first moment of conception as one of those who can't take care of himself, who needs the help of the law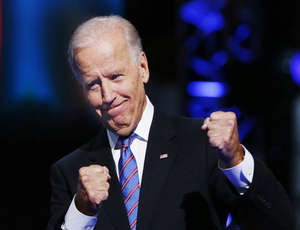 Paul Ryan and Joe Biden
CORPUS CHRISTI, TX (Catholic Online) - The famous French physician Paul Broca is known for his research of that area of the brain that is responsible for articulated language.  Broca identified that area in the brain responsible for language articulation, and it has thenceforth been called "Broca's Area."  Persons with lesions in this area suffer from Broca's aphasia, a condition which results in an impairment in speech.

During his debate with Paul Ryan, Joe Biden appears to suffer--not from Broca's aphasia (he has no problem articulating words)--but from something we might call Biden's aphasia.  It is a sort of moral lesion in Biden's brain, or perhaps his soul, that renders it incapable of uttering Catholic truths, though he uses Catholic words.  What comes out of Biden's mouth, is a hopeless muddle, and inability to articulate moral truths.  He suffers from Catholic aphasia.

Matha Raddatz, the moderator of the Vice-Presidential debate, asked the question of what role "religion"--specifically the Catholic "religion" since both Biden and Ryan identified themselves as Catholic--played on their own "personal views" on abortion. 

It is interesting to focus on Biden's response since it shows that he suffers from Catholic aphasia, an inability to utter Catholic truths.

First, Biden was quick to identify with Catholic social doctrine, which is all very good, and which he describes as "taking care of those who - who can't take care of themselves, people who need help." 

While Catholic social doctrine is much broader than that, it certainly does not exclude taking care of those who are unable to take care of themselves and therefore need the help of others.  Indeed, Biden is always at the ready to impose his understanding of the social doctrine and have it guide his legislative agenda.

The Catholic social doctrine, while informed by the Gospel and the light of faith, is fundamentally an issue of the moral life.  Therefore, "it is to all people--in the name of mankind, of human dignity which is one and unique, and of humanity's care and promotion of society--to everyone in the name of the one God, Creator and ultimate end of man, that the Church's social doctrine is addressed."  (Compendium, No. 84)

What Biden fails to mention is that this Catholic social doctrine has identified as the human child in the mother's womb from the first moment of conception as one of those who can't take care of himself, who needs the help of the law.  Who is least able to take care of himself, who stands in need of most help than a child ensconced in the womb of his or her mother?  The Church's stance regarding abortion is a fundamental part of the Catholic social doctrine.

So Biden appears to be horribly selective on what part of the Catholic social doctrine he accepts.

The Catholic social doctrine recognizes the right to life as "the first right," a right that exists "from conception to its natural end, which is the condition for the exercise of all other rights and, in particular, implies the illicitness of every form of procured abortion." (Compendium, 155).

The Catholic social doctrine finds abortion "in particular" a "horrendous crime," a "particularly serious moral disorder," something which is "far from being a right."  (Compendium, No. 233)

Indeed, the Catholic social doctrine expressly teaches that abortion is a violation of a fundamental and universal moral duty upon all governments, involves an intrinsic moral evil, and so is one of those areas where a "well-formed Christian conscience does not permit one to vote for a political program or an individual law which contradicts the fundamental contents of faith and morals."  The Compendium of the Social Teaching of the Church identifies abortion as one of these "no-compromise" moral questions.  (Compendium, No. 570).

This is Biden's first error: to hold that the prohibition of abortion or the right to life is not part of the Catholic social doctrine.

Biden continues his confusion.  "With regard to . . . abortion," he says, "I accept my church's position as a - what we call a de fide doctrine."  This "de fide" doctrine is that "life begins at conception in the church's judgment."  This is what he accepts "in my personal life."

Well, where do we start with his muddle?  To begin with, abortion is not part of what is de fide.  De fide doctrines relate to those teachings of the Church which are based upon Revelation.  Most fundamentally, de fide doctrines involve matters as to what to believe (e.g., that God is Trinity, that Jesus is fully God and fully man, that Mary may be called the "Mother of God, and so forth), and perhaps in a narrow set of areas it defines what we are to do (e.g., worship God through the Mass, frequent the Sacraments, and so forth). 

Abortion, however, has nothing to do with revealed truth.  Abortion has to do with the natural moral law.  The Church's teaching regarding abortion (like the rest of the Church's Catholic social doctrine which, as understood by Biden, can justly be imposed on everyone) is not, by any stretch of the imagination, de fide. 

We might say that the Church's teaching regarding abortion is de moribus; it has to do with morals and not faith.

The Church is not in the business of imposing by the force of law its de fide beliefs.  (This is also true of the State.)  The Church knows that the act of faith is a deeply personal one, and she will not compel the Jew or the Muslim or the Buddhist under force of law to believe that God is Trinity.  She believes religious freedom and freedom of conscience is a fundamental human right.  (Compendium, Nos. 421-23)

But matters that relate to morals, matters de moribus, involve the natural moral law which pertains to all men.  The source of the natural moral law is our own nature, and is discovered by reason and not by faith.  (Compendium, Nos. 140-41)

Hence, matters than involve morals, matters de moribus, can be imposed and often should and must be imposed on others because they involve the dignity of all human beings, fundamental human rights, and therefore are essential to the common good.

By the sleight of hand of calling a matter that relates to morals as a matter that relates to faith, Biden falls into moral relativism.  By this intellectual error that no Catholic should fall into, morals, like faith, become something wholly private.  By this intellectual error, all of a sudden morals--which are based on human nature and therefore apply to all men regardless of belief--become like belief in the Trinity, and therefore cannot be imposed on "Muslims and Jews, . . . on others." 

This is a categorical mistake.

Biden's scruples regarding imposing another person's morality, of course, are also a lie because Biden has no problem imposing the morals of the liberal abortion advocate or the liberal homosexual "marriage" advocate on all good Christians, Jews, and Muslims.  He is, for example, quite vociferous in assuring that we allow abortions--even if the force of law must be involved, and even pay for contraception and abortions of others--even under the compulsion of law if need be.

Similarly, when it comes to homosexual "marriage," Biden has no problem imposing the morals of the liberal on us.  He would force homosexual "marriage" on all good Christians, Jews, and Muslims willy nilly.  If he would have his way, he would force us to accept homosexual "marriage" if the full force of the law must be recruited.

In listening to Biden, then, I am not quite sure where the "Biden's Area" in his brain lies and how and where he suffered his lesions and trauma there.  But there is no doubt that Joe Biden's  "Biden's Area" has suffered serious lesions and serious trauma.  This diagnosis is clear based on Biden's inability to articulate Catholic truths. 

Whatever muddle he spoke of in yesterday's debate was not Catholicism, but an impaired Catholicism, a sort of Catholic aphasia.  Whatever came out of Biden's mouth certainly had no basis in the Catholic social doctrine he soul righteously touts as central to his religious and political life.

Biden's prognosis is--alas--worrisome.  He has been party to the holocaust of tens of millions of the unborn.  He apparently aims to continue the holocaust to Moloch.  There is no hope for him, as he has blood on his hands, the kind of blood that cries out to heaven for vengeance, unless . . . he repents and believes in the Gospel, he gets busy doing all he can in his position of power and influence to save the lives of the millions killed by abortion a year in this country and to undo the harm and injustice he has caused and the confusion he has sown.

"Oh my God, I am heartily sorry for having offended you . . . I firmly resolve, with the help of your grace, to confess my sins, to do penance, and to amend my life." 

Biden's views on abortion offend the God of creation who is the author of the natural moral law. This is something certain de moribus.  

Biden's views on abortion also offend God the Trinity who happens to be the same God as the God of creation, since such belief is something de fide. 

It is to this one and only God that Biden must confess and to whom he must make amends.  And this is not to mention the amends he owes to his tiny human brothers and sisters he has allowed to be slaughtered with impunity and under color of Constitutional protection.

-----

Andrew M. Greenwell is an attorney licensed to practice law in Texas, practicing in Corpus Christi, Texas.  He is married with three children.  He maintains a blog entirely devoted to the natural law called Lex Christianorum.  You can contact Andrew at agreenwell@harris-greenwell.com.
---
Copyright 2016 - Distributed by THE CALIFORNIA NETWORK
Pope Francis Prayer Intentions for May 2016
Universal:
Respect for Women: That in every country of the world, women may be honored and respected and that their essential contribution to society may be highly esteemed.
Evangelization:
Holy Rosary: That families, communities, and groups may pray the Holy Rosary for evangelization and peace.

By Kenya Sinclair (CALIFORNIA NETWORK)
As American steel production falters, China has begun efforts to dump its excess steel at slashed prices. LOS ANGELES, CA (Catholic Online) - According to Thomas J. Gibson, president and CEO of the American Iron and Steel Institute, and Chuck Schmitt, president of SSAB ... continue reading
---

By Catholic Online (NEWS CONSORTIUM)
Chaos erupted as the US House of Representatives refused to pass an amendment meant to strip away religious freedom and protections for religious contractors and those who work with the federal government. LOS ANGELES, CA (Catholic Online) - When House Democrats ... continue reading
---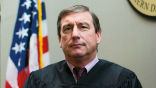 By David Drudge (CALIFORNIA NETWORK)
An angry federal judge has ordered Justice Department attorneys to take annual ethics classes for lying. The lies told by Justice Department attorneys tricked 26 states into filing a lawsuit against the administration. LOS ANGELES, CA (California Network) - U.S. ... continue reading
---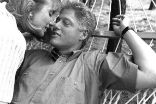 By David Drudge (CALIFORNIA NETWORK)
As Hillary Clinton declares herself the presumptive nominee of the Democratic party amid the cheers of millions of millennial supporters, few people seem to remember that her husband, Bill Clinton, is an accused serial rapist. And far from being a supporter of women' ... continue reading
---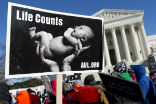 By Marshall Connolly (CALIFORNIA NETWORK)
Oklahoma has outlawed abortion! The state legislature has passed a bill that would criminalize the procedure, except to save the life of the mother. The bill will now go to the governor for signing. LOS ANGELES, CA (Catholic Online) - The final decision will be up to ... continue reading
---

By Kenya Sinclair (CALIFORNIA NETWORK)
Former Massachusetts governor and former Republican presidential nominee Mitt Romney has announced plans to halt all recruitment for a third-party presidential campaign. LOS ANGELES, CA (Catholic Online) - According to Yahoo! News, Romney initially attempted to recruit ... continue reading
---
By Kenya Sinclair (CALIFORNIA NETWORK)
Street artist Shepard Fairey, who created the iconic "Obama Hope" poster, has jumped on board the Bernie Sanders train and claims US President Barack Obama did not meet expectations. LOS ANGELES, CA (Catholic Online) - According to Info Wars, Fairley stated Obama went ... continue reading
---
By David Drudge (CALIFORNIA NETWORK)
It's super unlikely that the Sanders campaign can win the Democratic nomination, short of any deus ex machina event, but that doesn't mean he plans to quit. In fact, Sanders is just getting started. LOS ANGELES, CA (California Network) - Last night, Hillary Clinton ... continue reading
---

By Kenya Sinclair (CALIFORNIA NETWORK)
School is nearly out and summer is upon us. Students and the unemployed will be hired for summer jobs while vacationers spur the economy. Everyone is hiring and the Obama administration is doing its part as well, with a budget of $21 million to create jobs nationwide ... continue reading
---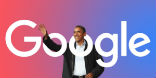 By Marshall Connolly (CALIFORNIA NETWORK)
White House visitor logs can reveal who has the most access to the president. A new project that examines these logs reveals that Obama's favorite visitor is Google. LOS ANGELES, CA (California Network) - Google is a regular visitor to the White House, and has been to ... continue reading
---
All Politics & Policy News