The ad will run for a week in Ohio, covering the Columbus, Cleveland-Akron, Dayton, and Youngstown media markets
Politics, like evangelization, is about convincing people to think and act other than the way they generally do.  Wagging your finger at those who disagree only pushes them away, perhaps permanently.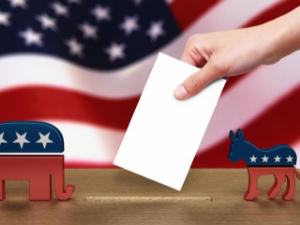 Highlights
By Deal W. Hudson and Rev. Mr. Keith A. Fournier
Catholic Online (www.catholic.org)
9/29/2012 (3 years ago)
Published in Politics & Policy
Keywords: Abortion, Pro-Life, Susan B Anthony List, Obama, Romney, Biden, Ryan, Republican, Democrat, campaign 2012, Social Justce, Deal Hudson, Deacon Keith Fournier
---
WASHINGTON,DC (Catholic Online) -  Several years ago I (Keith) participated in a Catholic Leadership event hosted by my friend, and the co-author of this column, Deal Hudson. I was asked to make a presentation. During the course of my comments I insisted that an authentic understanding of social justice should inform a new Catholic action for our time.
In the question and answer period after my comments, my friend the host made a suggestion that we get rid of the term "Social Justice" because it is used by 'the left". He asked me for my thoughts. I said that I strongly disagreed. I insisted that we take back the phrase from those who have stolen it, either on the "the right" or "the left".
I pressed instead for an authentically Catholic vision of social justice as set forth in the Compendium of the Social Doctrine of the Church which, I insisted, should become the manual of every Catholic involved in our work in the culture.
As the lively discussion continued a man in attendance became so angry about my use of the term social justice that he began to shout and rushed the platform. Fortunately, he calmed down. He was angry, insisting the term was used by 'leftists' and I should stop using it. I did not, and I will not. However, sadly, he was correct on one front. The term has too often been co-opted.
The Social Doctrine of the Catholic Church is not only for Catholics, other Christians or even just "religious people". It is for all people and all Nations. It is offered by the Catholic Church to all who seek to build a truly just society and promote the real common good. This teaching is called "social" because it speaks to human society and to the formation, role and rightful place of social institutions.
The truths and principles it offers can be known by all men and women because they are revealed in the Natural law. They are expounded upon in Revelation. This social doctrine is neither "left" nor "right", neither "liberal" nor "conservative" - within the contemporary politicized use of those words.
My experience at that conference reflected a trend I had experienced. Many have begun to use the phrase "Social Justice" in a disparaging manner. They may want to expose the errors committed by some who stolen the term "Social Justice" but they are not helping our cause.
However, I cautioned back then and emphasize again in this column which Deal and I have co-authored, our language really matters. Some words and phrases must be rescued when they are stolen. Social Justice is such a term. It lies at the heart of the Social Doctrine of the Catholic Church and, properly understood, is a key to building a new culture of life and civilization of love.
Today, I (Keith) was one of thousands to receive an "E-Blast" from a fellow Catholic which began with this line "Social justice Catholic officials are tipping the vote to Obama from inside the Church." It was one more mistaken misuse of the term Social Justice as a disparaging term meant to denigrate.  
It's sad to see well-intentioned Catholic leaders get carried away with heated rhetoric during a political season.  When Michael Voris proclaims eternal damnation for Catholics who may vote for Obama, it's bad politics, bad theology, and bad manners!
Who cares about manners, you may be thinking, when it comes to fighting abortion and same-sex marriage?  Manners matter even more in discussing controversial issues like these for the simple reason that when people hear this kind of blanket condemnation they just close their eyes to the message and the messenger.
Politics, like evangelization, is about convincing people to think and act other than the way they generally do.  Wagging your finger at those who disagree only pushes them away, perhaps permanently.
There is so much good a person can do when he creates an audience -- and good has been done here -- but this will only hand ammunition to those who want to characterize all of us as self-righteous, smug Catholics who care only about condemning, not educating, not edifying, and not converting.
Please do not encourage this type of inflammatory speech between now and Nov. 6. It will only hurt our cause!
Our friends at the SBA-List asked us to "watch our latest TV ad" titled, 'Barack Obama: Abortion Radical.'" And we did, and we love it!  The ad will run for a week in Ohio, covering the Columbus, Cleveland-Akron, Dayton, and Youngstown media markets.
It's amazing to us that Obama's stance against the Partial Birth Abortion Act as a state senator in Illinois, in other words, his pro-infanticide stance, never permeated awareness in Catholic voters around the nation in 2008. 
2012 promises to be a different matter and the Susan B. Anthony-List is doing its part, as it always does!  Given that Obama supporters are calling Catholics and saying Obama "is not pro-abortion," the message of the SBA-List ad may be obvious to many, but not to enough.
 
We thought our eyes must be deceiving us when we saw the news that the University of Notre Dame was inviting President Obama once again to their campus. The occasion is the "tradition" at Notre Dame of inviting presidential candidates to speak. The press release from Notre Dame reads:
Continuing a long-standing tradition, Father Jenkins [University president] and Rocheleau [student body president] addressed letters to each of the presidential aspirants, offering Notre Dame as a "forum for serious political discussion" on important issues facing the nation. The intent of the invitations, which include the candidates' running mates, is to provide the campus community a firsthand impression of the contenders and their messages.
Given the uproar following Obama's commencement address at Notre Dame in 2008, this particular "tradition" should have been ignored, at least for this election cycle. Traditions are not ends in themselves. They make sense only if they serve a worthy purpose, and no good purpose is served by inviting to the leading Catholic university of our nation the President who has knowingly violated the religious liberty of Catholics and their institutions. 
There's much chatter in the media about a recent Pew poll showing that Obama has opened up a significant lead (54 percent to 39 percent) among Catholic voters. Well, the devil, as they say, is in the details, especially when it comes to interpreting polls. If you go to the Pew web site and look at the actual study, you will see that Romney continues to lead Obama among white Catholics.
Once Pew added Hispanic voters to the white Catholic voters, the overall Catholic number changed dramatically, since only 24 percent of Hispanic voters presently support Romney.  What is described as a "surge" is simply the addition of self-identified Hispanic Catholic voters to white Catholic voters.
We strongly question the Pew story here for two reasons: 1) At present, Hispanic Catholic voters are still less than 20 percent of the overall Catholic vote in the U.S., and 2) the real battle among Catholic voters is among white Catholics -- that is where the election will be won or lost.
If polling starts to show Romney's lead over Obama among white Catholics weakening or strengthening then that will be news! That Hispanic voters, whether Catholic or not, will not be voting for the GOP candidate is to be expected after the unfortunate immigration meltdown among Republicans in 2005.  Remember, George W. Bush won 44 percent of the Hispanic vote in the 2004 election -- those numbers will not return for a long, long time.
-----
Deal W. Hudson is president of the Pennsylvania Catholics Networks and former publisher/editor of Crisis Magazine. Deacon Keith Fournier is the Editor in Chief of Catholic Online and a constitutional lawyer who is currently writing his dissertation for the PhD in Moral Theology at the Catholic University of America.
---
Copyright 2016 - Distributed by THE CALIFORNIA NETWORK
Pope Francis Prayer Intentions for May 2016
Universal:
Respect for Women: That in every country of the world, women may be honored and respected and that their essential contribution to society may be highly esteemed.
Evangelization:
Holy Rosary: That families, communities, and groups may pray the Holy Rosary for evangelization and peace.

By Kenya Sinclair (CALIFORNIA NETWORK)
Personal privacy is one of the greatest rights any citizen of the free world enjoys but soon the Federal Bureau of Investigation may have legal access to everything from passwords and personal emails to banking information and search history - all without your ... continue reading
---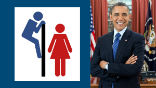 By David Drudge (CALIFORNIA NETWORK)
Eleven states are challenging the Obama edict that schools should allow kids to use whatever bathroom they choose, regardless of their gender. Obama issued the edict last week as a means of joining the "transgender" bandwagon that is sweeping the nation. Unfortunately, ... continue reading
---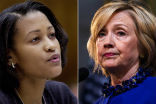 By David Drudge (CALIFORNIA NETWORK)
Hillary Clinton's former chief of staff from the State Department, Cheryl Mills, has asked a court to shield her from conservatives who are seeking the transcripts and recordings of her deposition scheduled for Friday. Mills is worried she will be taken out of context ... continue reading
---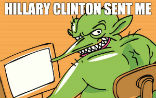 By Marshall Connolly (CALIFORNIA NETWORK)
The next time you encounter an internet troll, be warned, he could be getting paid to fan the flames, or to douse your conversation. A new study our of Harvard reveals that China is using an army of 448 million fake troll accounts to influence public opinion. And China ... continue reading
---

By David Drudge (CALIFORNIA NETWORK)
The State Department Inspector General has ruled that Hillary Clinton broke department rules for using a private email server and for deleting emails she sent and received during her tenure. The report was released on Capitol Hill today. LOS ANGELES, CA (California ... continue reading
---

By Kenya Sinclair (CALIFORNIA NETWORK)
The United States provides 33 percent of the world's arms such as fighter jet aircraft, tanks and more - so which countries are buying? LOS ANGELES, CA (Catholic Online) - According to the Defense Security Cooperation Agency, the number one country purchasing ... continue reading
---

By Kenya Sinclair (CALIFORNIA NETWORK)
With many Senate Democrats calling for a faster processing, the Obama Administration and U.S. Citizenship and Immigration Services (CIS) have drastically increased the number of Syrian refugees admitted into the United States. LOS ANGELES, CA (Catholic Online) - ... continue reading
---

By David Drudge (CALIFORNIA NETWORK)
The FBI is investigating Virginia Gov. Terry McAuliffe on the grounds that he accepted illegal campaign contributions. There is overlap between his donors and donors to the Clinton campaign. Investigators have discovered that a Chinese politician made a particularly ... continue reading
---

By Kenya Sinclair (CALIFORNIA NETWORK)
As American steel production falters, China has begun efforts to dump its excess steel at slashed prices. LOS ANGELES, CA (Catholic Online) - According to Thomas J. Gibson, president and CEO of the American Iron and Steel Institute, and Chuck Schmitt, president of SSAB ... continue reading
---

By Catholic Online (NEWS CONSORTIUM)
Chaos erupted as the US House of Representatives refused to pass an amendment meant to strip away religious freedom and protections for religious contractors and those who work with the federal government. LOS ANGELES, CA (Catholic Online) - When House Democrats ... continue reading
---
All Politics & Policy News