Joe Biden and Paul Ryan, Two Catholic Vice Presidential Candidates and One is Being Faithful
---
The deliberate decision to deprive an innocent human being of his life is always morally evil and can never be licit either as an end in itself or as a means to a good end
One cannot be a faithful Catholic and deny the Right to Life for our first neighbors in their mother's womb. Nor can one be a faithful Catholic and fail to defend true marriage and the family and society founded upon it. Given our numbers, U.S. Catholics can determine the outcome of this election.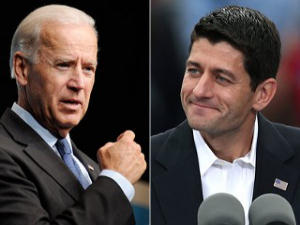 Joe Biden and Paul Ryan
Highlights
By Keith A. Fournier
Catholic Online (www.catholic.org)
9/18/2012 (5 years ago)

Published in Politics & Policy
Keywords: Joe Biden, Paul Ryan, Mitt Romney, Barack Obama, Values Voter, Marriage, Gay Marriage, abortion, Pro-Life, Right to Life, campaign 2012, Keith A Fournier
---
P>WASHINGTON, DC (Catholic Online) - On the weekend of September 14 - 16, 2012 thousands gathered in Washington, DC for the "Values Voters Summit". On Friday morning, Congressman Paul Ryan, the Republican Party's Vice Presidential candidate, spoke to a large, mostly enthusiastic crowd. There were a few protesters who attempted to disrupt the speech. They were escorted out of the hall. He was introduced by a fellow Catholic who has long been active in Public Service, Bill Bennett. 
Ryan addressed the Middle East, the economic crisis and many other serious policy concerns. He did so in  a down to earth, well informed and comfortable manner. I heard him speak for the first time in Norfolk, Virginia when he was introduced by Gov. Romney as his running mate. I wrote an article entitled "Romney Goes Bold: Pro-Life Catholic Paul Ryan Chosen as Republican Vice Presidential Candidate."
For me, it was the following comments which stood out: "Under the current President, we are at risk of becoming a poor country, because he looks to government as the great benefactor in every life. Our opponents even have a new motto.  They say, quote, "Government is the only thing that we all belong to."  I don't know about you, but I've never thought of government as something I belong to.  As a matter of fact, on the seven occasions I've been sworn in as a Member of Congress, I have never taken an oath to the government. The oath that all of us take is to support and defend the Constitution of the United States, under which government is limited and the people are sovereign."
"In the experience of real life, the most important things we belong to have a very different hold on us.  I am a Catholic, not because anyone has ordered me to accept a creed, but because of the grace and truth revealed in my faith - and that's how we all feel about the faiths we hold. In the same way, we Americans give ourselves to every kind of good cause.  We do so for the simple reason that our hearts and conscience have called us to work that needs doing, to fill a place that sometimes no one else can fill." 
"...Ladies and gentlemen, you would be hard pressed to find another group in America that does more to serve the health of women and their babies than the Catholic Church and Catholic Charities.  And now, suddenly, we have Obamacare bureaucrats presuming to dictate how they will do it.  As Governor Romney has said, this mandate is not a threat and insult to one religious group - it is a threat and insult to every religious group. He and I are honored to stand with you - people of faith and concerned citizens - in defense of religious liberty."
"When he (President Obama) tries to make big government sound reasonable and inclusive, President Obama likes to say, "We're all in this together."  And here, too, he has another handy straw man. Anyone who questions the wisdom of his policies must be lacking in compassion.  Who else would question him but those mean people who think that everybody has to go it alone and fend for themselves."
"We're all in this together" - it has a nice ring.  For everyone who loves this country, it is not only true but obvious. Yet how hollow it sounds coming from a politician who has never once lifted a hand to defend the most helpless and innocent of all human beings, the child waiting to be born. Giving up any further pretense of moderation on this issue, and in complete disregard of millions of pro-life Democrats, President Obama has chosen to pander to the most extreme elements of his party." 
"In the Clinton years, the stated goal was to make abortion "safe, legal and rare." But that was a different time, and a different president. Now, apparently, the Obama-Biden ticket stands for an absolute, unqualified right to abortion - at any time, under any circumstances, and even at taxpayer expense...We don't write anyone off in America, especially those without a voice.  Every child has a place and purpose in this world.  Everyone counts, and in a just society the law should stand on the side of life."
There is another Catholic candidate running for the Vice Presidency in 2012 - Joe Biden, wants another four years.   He purports to be personally opposed to abortion. He claims to accept the Catholic teaching that all human life must be protected and respected from the moment of conception, throughout life and to a natural death. Yet, in his own words, he "strongly supports Roe v Wade", the Supreme Court decision that entrenched unrestricted abortion as the positive law in America.
He participated in a  Presidential debate on April 27, 2008 in South Carolina which contained this exchange and said "I strongly support Roe v. Wade. I wouldn't have a specific question but I would make sure that the people I sent to be nominated for the Supreme Court shared my values; and understood that there is a right to privacy in the United States Constitution. That's why I lead the fight to defeat Bork. Thank God he is not in the court or Roe v. Wade would be gone by now."
The Catholic Church has an unbroken 2000 year teaching defending human life. The Encyclical of Blessed Pope John Paul II entitled "The Gospel of Life" is a recent example. "Therefore, by the authority which Christ conferred upon Peter and his Successors, and in communion with the Bishops of the Catholic Church, I confirm that the direct and voluntary killing of an innocent human being is always gravely immoral. This doctrine, based upon that unwritten law which man, in the light of reason, finds in his own heart (cf. Rom 2:14-15), is reaffirmed by Sacred Scripture, transmitted by the Tradition of the Church and taught by the ordinary and universal Magisterium.
"The deliberate decision to deprive an innocent human being of his life is always morally evil and can never be licit either as an end in itself or as a means to a good end. It is in fact a grave act of disobedience to the moral law, and indeed to God himself, the author and guarantor of that law; it contradicts the fundamental virtues of justice and charity."
"Nothing and no one can in any way permit the killing of an innocent human being, whether a fetus or an embryo, an infant or an adult, an old person, or one suffering from an incurable disease, or a person who is dying. Furthermore, no one is permitted to ask for this act of killing, either for himself or herself or for another person entrusted to his or her care, nor can he or she consent to it, either explicitly or implicitly. Nor can any authority legitimately recommend or permit such an action".
"As far as the right to life is concerned, every innocent human being is absolutely equal to all others. This equality is the basis of all authentic social relationships which, to be truly such, can only be founded on truth and justice, recognizing and protecting every man and woman as a person and not as an object to be used. Before the moral norm which prohibits the direct taking of the life of an innocent human being "there are no privileges or exceptions for anyone. It makes no difference whether one is the master of the world or the poorest of the poor' on the face of the earth. Before the demands of morality we are all absolutely equal".
Joe Biden also dissents on Marriage. On Sunday, May 6, 2012, he appeared on Meet the Press and said, "I am absolutely comfortable with the fact that men marrying men, women marrying women and heterosexual - men and women marrying - are entitled to the same exact rights, all the civil rights, all the civil liberties. And quite frankly, I don't see much of a distinction beyond that."
In the Sacrament of Charity, Pope Benedict summarized the duty of the Catholic faithful:  "Marriage and the family are institutions that must be promoted and defended from every possible misrepresentation of their true nature, since whatever is injurious to them is injurious to society itself." The Congregation for the Doctrine of the Faith of the Catholic Church wrote in 2003, "The Church's teaching on marriage and on the complementarity of the sexes reiterates a truth that is evident to right reason and recognized as such by all the major cultures of the world."
"Marriage is not just any relationship between human beings. It was established by the Creator with its own nature, essential properties and purpose. No ideology can erase from the human spirit the certainty that marriage exists solely between a man and a woman, who by mutual personal gift, proper and exclusive to themselves, tend toward the communion of their persons. In this way, they mutually perfect each other, in order to cooperate with God in the procreation and upbringing of new human lives."
Joe Biden has rejected his obligation as a Catholic to defend marriage. He has chosen to support the efforts of an activist wing of the homosexual community intent on changing the legal definition of marriage and restructuring western culture. He supports the State making homosexual relationships legally equivalent to marriage. The next natural step is to enforce the fiction with the Police Power of the State. 
Civil institutions do not create marriage nor can they create a "right" to marry for those incapable of marriage. Government has long regulated marriage for the common good. For example, the ban on polygamy and age requirements were enforced to ensure that there was a mature decision at the basis of the Marriage contract. Heterosexual marriage, procreation, and the nurturing of children form the foundation for the family, and the family forms the foundation of civil society.
To limit marriage to heterosexual couples is not discriminatory now, nor has it ever been. Homosexual couples cannot bring into existence what marriage intends by its very definition. To now "confer" the benefits that have been conferred in the past only to stable married couples and families to homosexual paramours is bad public policy. To state this is not to be "anti-gay". It is to defend marriage and further the common good.
One cannot be a faithful Catholic and deny the Right to Life for our first neighbors in their mother's womb. Nor can one be a faithful Catholic and fail to defend true marriage and the family and society founded upon it. Given our numbers, U.S. Catholics can determine the outcome of this election.

---
Copyright 2017 - Distributed by THE CALIFORNIA NETWORK
Pope Francis Prayer Intentions for SEPTEMBER 2017
Parishes.
That our parishes, animated by a missionary spirit, may be places where faith is communicated and charity is seen.
---
---
Social media has become a massive industry, raking in tends of billions of dollars annually. More importantly, social media has usurped ... continue reading
---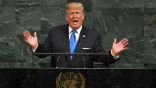 President Trump has addressed the UN, using the opportunity to put North Korea and Iran on notice, and to emphasize that he will advocate ... continue reading
---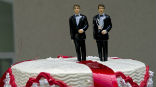 A Colorado baker's fight to maintain his freedom of expression could be the most influential religious freedom decisions of the US Supreme ... continue reading
---
What is the leading cause of non-natural death for people around the world? Is it murder? Terrorism? War? The answer may surprise you. ... continue reading
---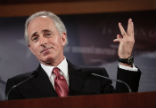 Senator Bob Corker has blasted a sitting president who belongs to his own party, and made remarks that border on sedition. As chairperson ... continue reading
---