---
By Catholic Online (NEWS CONSORTIUM)
8/28/2012 (3 years ago)
Catholic Online (www.catholic.org)
New tool 'Fake Follower Check' really discerns who's hot - and who's not
According to a new Web tool, President Obama's Twitter account has allegedly 18.8 million followers -- but more than half of them are nonexistent. In fact, the new Web tool has determined that 70 percent of Obama's crowd includes "fake followers."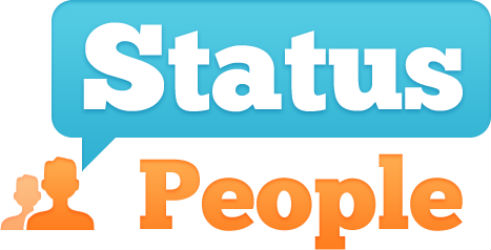 "Fake accounts tend to follow a lot of people but have few followers," Rob Waller, a founder of StatusPeople says. "We then combine that with a few other metrics to confirm the account is fake."
LOS ANGELES, CA (Catholic Online) - According to the New York Times, Twitter followers can be purchased.

"The practice has become so widespread that StatusPeople, a social media management company in London, released a Web tool last month called the Fake Follower Check that it says can ascertain how many fake followers you and your friends have," the Times reports.

"Fake accounts tend to follow a lot of people but have few followers," Rob Waller, a founder of StatusPeople says. "We then combine that with a few other metrics to confirm the account is fake."

If this accounting is accurate, the number of fake followers out there is alarmingly high. According to the StatusPeople tool, 71 percent of Lady Gaga's nearly 29 million followers are "fake" or "inactive." So are 70 percent of President Obama's nearly 19 million followers.

On the other side of the coin, Republican opponent Mitt Romney has far fewer Twitter followers, not quite 900,000, but it's reasonable to believe that some of them are fake as well. Both Romney and Obama campaigns have denied buying Twitter followers.

"Since our blog 'Are you a Twitter Faker' things have gone a bit nuclear!" the tool says on its Web site. "Over 30,000 people have signed up to our tool and they have run 50,000 checks.

"So where did this all start? We've known for a while that purchasing Twitter followers is possible. But this issue really exploded when tech publication The Kernel did a feature on Azeem Azhar (CEO of Social Media influence scoring company Peer Index). The article covered how his Twitter follower count had increased by almost 20,000 'people'!

"To give him his due, Azhar came back with a fairly robust response. We can only assume that his singular crime was to be quite naďve in using his own Twitter account and not creating a fake one to purchase #FakeFollowers.

"Our second concern is that #FakeFollowers can be purchased for other people! Yes, that's right. I can take any Twitter Anchor and purchase thousands of Twitter followers at the click of a button.

"So how easy is it to buy followers? It's extremely easy. Learning from Azeem Azhar, I set up a fake account and purchased 1,000 followers from Social Media Corp for $10. Within 2 hours I had my 1,000 followers. But after a few days I had more than 3,000 followers! This is over 3,000 more followers than my personal Twitter account, which I've had over three 3 years! The hardest part was remembering my PayPal password to make the purchase!" the Web site says.

"So what's the point of all this? Well, we want to make it clear that for businesses there really is no reason to purchase followers in the first place. Although there may be an initial feel good factor and the kudos of showing your MD how well you're doing, the long term affect on more important KPIs -- like influence and reach -- will be negligible. It is these latter scores that will have an effect on web traffic, purchases and ultimately revenue. Not the number of inactive followers you have! We think your MD is going to be far more interested in the revenue number."

.
---
Copyright 2015 - Distributed by THE CALIFORNIA NETWORK
Pope Francis Prayer Intentions for April 2016
Universal:
Small Farmers: That small farmers may receive a just reward for their precious labor.
Evangelization:
African Christians: That Christians in Africa may give witness to love and faith in Jesus Christ amid political-religious conflicts.
---
---
---

By David Drudge (CALIFORNIA NETWORK)
Have we won the ground war in Afghanistan? According to the government reports and the media, we sure have. However, this is not what one whistleblower has said, warning as early as 2012 that the American people are being deceived by the government. LOS ANGELES, CA ... continue reading
---

By Kenya Sinclair (CALIFORNIA NETWORK)
Thousands attended Donald Trump's Orange County rally - then broke out in violent protest. LOS ANGELES, CA (Catholic Online) - The Trump rally in Costa Mesa's Orange County Amphitheater was overflowing with supporters. There were several supporters who couldn't fit ... continue reading
---

By Kevin J. Jones (CNA/EWTN News)
The Obama administration's new rule for faith-based partnerships has drawn various reactions: one observer warned they could cause problems for partnering religious groups, while another said the action also strengthens these groups' protections against government ... continue reading
---

By Kenya Sinclair (CALIFORNIA NETWORK)
New York Mayor Bill de Blasio's closest aides have been issued subpoenas to aid the investigation into his shady fundraising strategies. LOS ANGELES, CA (Catholic Online) - The scandal surrounding de Blasio's fundraising has made headlines since 2014, when a leaked ... continue reading
---
By David Drudge (CALIFORNIA NETWORK)
Donald Trump delivered his first full speech on foreign policy and he sounded fairly presidential while doing so. Trump is not a politician by trade, but he may make an excellent president thanks to his extensive business acumen. Trump is on the path to the Republican ... continue reading
---
By Kenya Sinclair (CALIFORNIA NETWORK)
The race for the presidential nominee has been full of surprises as history-making events, claims of foul play, dirty dealings and controversial statements have cropped up in abundance. Candidates have, at times, been caught up in a tight race, but Tuesday's primary ... continue reading
---

By David Drudge (CALIFORNIA NETWORK)
Donald Trump is on track to win both the primary and the election, according to the numbers. He is on a better trajectory than Mitt Romney was in 2008. Meanwhile, Hillary Clinton, while winning her primary, is losing support. LOS ANGELES, CA (California Network) - ... continue reading
---
By David Drudge (CALIFORNIA NETWORK)
Ted Cruz and John Kasich have teamed up to block Donald Trump from winning the Republican nomination. The rivals have agreed to divide upcoming primary states, so they can efficiently spend resources attacking Trump instead of each other. LOS ANGELES, CA (California ... continue reading
---

By Thomas Heed (CALIFORNIA NETWORK)
Men with bad motives or who live dissolute lifestyles have always been potential sexual threats to women - and now women have been pushed further into their corners as "transgender rights" rise to prominence as the newest notion of the sexual revolution. These rights ... continue reading
---

By Kenya Sinclair (CALIFORNIA NETWORK)
World leaders have finally realized the destruction they have been allowing the planet to endure - and the ensuing consequences. LOS ANGELES, CA (Catholic Online) - A shocking number of 175 global leaders gathered at the United Nations headquarters to sign the Paris ... continue reading
---
All Politics & Policy News