---
'New York State Senate in a bipartisan vote rejected the concept that marriage can be anything other than the union of one man and one woman'.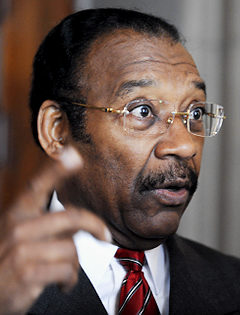 Senator Ruben Diaz is what C.S. Lewis meant by a 'man with a chest'. He has courage and he should be commended. We need many more men and women like him in politics.
ALBANY, N.Y. (Catholic Online) - Gov. David Paterson had made no secret of his intention to sign the Bill into Law in New York if it passed. Its proponents are allied with the radical fringe of the homosexual community. They were predicting its passage before the floor debate even began. Their strategy in New York followed the game plan of the homosexual equivalency movement, to use legislative or judicial maneuvers to change the law without a vote of the people.

After all, every time the effort has been placed before the people it has failed and marriage has been protected. In their effort to manufacture a legal equivalency between homosexual relationships and real marriage, the radical fringe of the homosexual community tries to use the language of "rights" and paint themselves out to be the victims. They actually just oppose marriage being what it is. They are a Marriage Opposition Movement. They commit what C.S. Lewis called "verbicide", the murder of a word, when they try to steal the word.

Proponents speak of "opposite sex marriage" in an effort to carve out a place for themselves. They claim they want "marriage equality" in their verbal subterfuge. The truth is they oppose marriage being what it is. They are a Marriage Opposition Movement. They not only want to murder the word but replace the entire institution with a counterfeit. They call something which can never be a marriage a marriage and want to use the police power of the State to radically restructure society around their lifestyle.

The debate on the floor was heated and long. The disdain for the institution of marriage and desire to replace it was hidden in appeals trying to equate homosexual sexual acts and being African American. The use of the Civil Rights movement analogy is absurd but it is the rhetoric of the hour in this Cultural Revolution. The speeches were predictable and are beginning to sound scripted. However, one speech, given by Senator Ruben Diaz was different. He reminded his fellow legislators about moral values. He spoke the language of common sense.

He pointed out that adherents of the world's major religions all defend marriage against these efforts to undermine and replace it. He reminded his colleagues that in the 31 States where such a radical effort was attempted through a vote, all 31 efforts failed. He called on his colleagues to "...Remember your rules, remember your values... remember your family values, traditional values, moral values. Go back to the defense of your traditional values, join me a Democrat, join me a Hispanic, join me a black, join me a Puerto Rican, and join me in bringing a referendum to the people,"

His appeal was impassioned and sincere. He insisted that his position reflected the peoples' will that marriage is between one man and one woman. He said of the effort to use this procedural maneuver to change the law of New York - and call the relationship between homosexual paramours a "gay marriage" - that it was against the will of the people. He insisted "...Not only the evangelicals, not only the Jews, not only the Muslims, not only the Catholics, but ... the people oppose it... If you put this issue before the voters in a referendum, the voters will reject it."

In the end, his advocacy for marriage prevailed. This courageous representative is a Democrat with a heart for all of the poor, including our first neighbors, children in the womb. He is Pro-Life. He is a Protestant Minister with a thriving ministry. He is a true representative of the people and understands his obligations to discharge his public office with integrity and for the common good. Because he stood up - and stood out - the effort to amend New York State's Domestic Partnership Law to force the legalization of 'homosexual marriage' failed by a bi-partisan vote of 38 to 24.

In 1947, one of the great Christian writers of the Second Millennium, C.S. Lewis addressed the decline of his beloved Britain. He warned of the subjective and relativist trends in the British educational system and reasserted the timeless moral truths of Christianity. Lewis called for a return to the classical Christian vision of the human person and the cultivation of virtues as the path to true human flourishing and freedom. He defined "the chest" in this work as the "higher emotions organized by trained habit into stable sentiments or character." He wrote that without this "chest", men and women devolve into self idolatry losing their human dignity and abandoning true freedom for a counterfeit. They become slaves to disordered appetites.

The West is in a mess, just as Lewis warned. With its decline we face the eclipse of true freedom and the exchange of liberty for license. Lewis' words in this book are timely: "And all the time - such is the tragicomedy of our situation - we continue to clamor for those very qualities we are rendering impossible. You can hardly open a periodical without coming across the statement that what our civilization needs is more 'drive,' or dynamism, or self-sacrifice, or 'creativity.' In a sort of ghastly simplicity we remove the organ and demand the function. We make men without chests and expect of them virtue and enterprise. We laugh at honor and are shocked to find traitors in our midst. We castrate and bid the geldings be fruitful."

Senator Ruben Diaz is a "man with a chest". He stands out in an age of men (and women) without chests. The reaction to the vote defending marriage against its opponents has been swift. Those in the radical fringes of the homosexual community who are behind the efforts to engage in a Cultural Revolution by using judicial and legislative maneuvers are angry. Senator Diaz is being pilloried in their activist blogosphere. He is being accused of being a "homophobe" (even though he has two brothers who are homosexuals) and, you guessed it, a "hatemonger". What he really is is a man of conviction and courage who defended marriage, along with the family and the society founded upon it.

Those who are pleased that marriage has survived one more attack against it are understandably elated. Richard E. Barnes, the Executive Director of the New York Catholic Conference expressed the sentiment of many in an interview "We are extremely pleased that the New York State Senate in a bipartisan vote rejected the concept that marriage can be anything other than the union of one man and one woman... It has become clear that Americans continue to understand marriage the way it has been understood, and New York is not different in that regard... This is a victory for the basic building block of our society."

Senator Ruben Diaz is what C.S. Lewis meant by a "man with a chest". He has courage and should be commended in an age of cowardice. We need many more men and women like him in elective office.


---
Copyright 2016 - Distributed by THE CALIFORNIA NETWORK
Pope Francis Prayer Intentions for May 2016
Universal:
Respect for Women: That in every country of the world, women may be honored and respected and that their essential contribution to society may be highly esteemed.
Evangelization:
Holy Rosary: That families, communities, and groups may pray the Holy Rosary for evangelization and peace.
---
---
---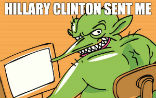 By Marshall Connolly (CALIFORNIA NETWORK)
The next time you encounter an internet troll, be warned, he could be getting paid to fan the flames, or to douse your conversation. A new study our of Harvard reveals that China is using an army of 448 million fake troll accounts to influence public opinion. And China ... continue reading
---

By David Drudge (CALIFORNIA NETWORK)
The State Department Inspector General has ruled that Hillary Clinton broke department rules for using a private email server and for deleting emails she sent and received during her tenure. The report was released on Capitol Hill today. LOS ANGELES, CA (California ... continue reading
---

By Kenya Sinclair (CALIFORNIA NETWORK)
The United States provides 33 percent of the world's arms such as fighter jet aircraft, tanks and more - so which countries are buying? LOS ANGELES, CA (Catholic Online) - According to the Defense Security Cooperation Agency, the number one country purchasing ... continue reading
---

By Kenya Sinclair (CALIFORNIA NETWORK)
With many Senate Democrats calling for a faster processing, the Obama Administration and U.S. Citizenship and Immigration Services (CIS) have drastically increased the number of Syrian refugees admitted into the United States. LOS ANGELES, CA (Catholic Online) - ... continue reading
---

By David Drudge (CALIFORNIA NETWORK)
The FBI is investigating Virginia Gov. Terry McAuliffe on the grounds that he accepted illegal campaign contributions. There is overlap between his donors and donors to the Clinton campaign. Investigators have discovered that a Chinese politician made a particularly ... continue reading
---

By Kenya Sinclair (CALIFORNIA NETWORK)
As American steel production falters, China has begun efforts to dump its excess steel at slashed prices. LOS ANGELES, CA (Catholic Online) - According to Thomas J. Gibson, president and CEO of the American Iron and Steel Institute, and Chuck Schmitt, president of SSAB ... continue reading
---

By Catholic Online (NEWS CONSORTIUM)
Chaos erupted as the US House of Representatives refused to pass an amendment meant to strip away religious freedom and protections for religious contractors and those who work with the federal government. LOS ANGELES, CA (Catholic Online) - When House Democrats ... continue reading
---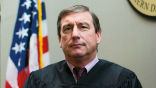 By David Drudge (CALIFORNIA NETWORK)
An angry federal judge has ordered Justice Department attorneys to take annual ethics classes for lying. The lies told by Justice Department attorneys tricked 26 states into filing a lawsuit against the administration. LOS ANGELES, CA (California Network) - U.S. ... continue reading
---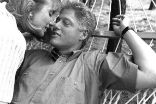 By David Drudge (CALIFORNIA NETWORK)
As Hillary Clinton declares herself the presumptive nominee of the Democratic party amid the cheers of millions of millennial supporters, few people seem to remember that her husband, Bill Clinton, is an accused serial rapist. And far from being a supporter of women' ... continue reading
---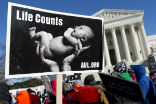 By Marshall Connolly (CALIFORNIA NETWORK)
Oklahoma has outlawed abortion! The state legislature has passed a bill that would criminalize the procedure, except to save the life of the mother. The bill will now go to the governor for signing. LOS ANGELES, CA (Catholic Online) - The final decision will be up to ... continue reading
---
All Politics & Policy News