Cecile Richards and Planned Parenthood Attack U.S. Catholic Bishops for Defending Life
---
Intentional Abortion is not a service to the child, the mother, the father or society. Nor is it 'health care'. It is feticide.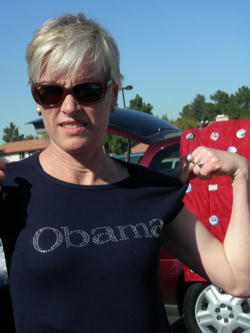 Pictured: Cecile Richards, President of Planned Parenthood Federation, during the 2008 Presidential campaign.
WASHINGTON, D.C. (Catholic Online) - An article entitled "Bishops' Health Care Far From Universal" recently appeared in the Huffington Post and was widely distributed in the Anti-Life blogosphere. Written by Cecile Richards, the President of the Planned Parenthood Federation of America, it wrongfully and disrespectfully attacked the Catholic Bishops of the United States as somehow "anti-woman".
However, it also revealed the truth that she and her colleagues insist is some sort of a "Myth" manufactured by the Pro-Life community; Abortion is a part of the current Health Care Reform Plan proposals. Ms. Richards and her cohorts are feeling the heat. The lie behind the denial of this fact is being revealed and the majority of Americans do not want tax dollars used for abortion, in spite of her claims to the contrary.
In her first paragraph, after an initial diatribe against the leaders of the Catholic Church, she asks the following question: "Since when does universal health care mean denying comprehensive reproductive health care supported by the majority of Americans?" She continues a few lines down "...Seems that, if the U.S. Conference (of catholic Bishops) had its way, the national health care system would make American women second-class citizens and deny them access to benefits they currently have....The danger, of course, is not simply that the bishops are pushing to erode decades of legal access to contraception and abortion in America. Their hard-line opposition to women's rights also endangers millions of women around the globe -- where women also need universal health care access. The effort to criminalize access to safe abortion endangers most women in the developing world -- the very women that you would think the bishops would be concerned about."
In an August 3, 2009 article on the same site entitled "Misleading Attacks on Women's Health" she tried another angle in her sophistry of support for subsidized abortion, "...Abortion should be treated like every other issue -- in other words, insurance companies operating in the proposed health care Exchange should be neither mandated to cover abortion nor prohibited -- let the free market allow companies to determine their benefit package, rather than politicize heath care." This is the same woman who, after his address to her Organization's Action Fund on July 17, 2008, put forth selected members to ask intentional questions of then candidate Barack Obama. Here is one:
"Cecile Richards: We do have a couple of questions, thank you Senator Obama. Thanks for being here with Planned Parenthood today. We have three folks from the audience that are going to ask questions and I think we're starting with Brian Howard who is our CEO from the great state of Arizona. Brian?
"Brian Howard: Senator Obama, thank you for being here today... Um, you know that rights and access and rights and ability have to go hand in hand. Um, and we know that health care reform is an important part of your agenda. Could you talk--and give us some specifics about how reproductive health care and women's health care is going to fit into and be a part of primary care for women in your health care reform plans and how Planned Parenthood, as a safety net provider, will continue to be a part of the health care safety net for women and families across the country?
Senator Obama: Well, look, in my mind reproductive care is essential care, basic care so it is at the center, the heart of the plan that I propose.... But, essentially, what we are doing is to say that we're going to set up a public plan that all persons and all women can access if they don't have health insurance. It'll be a plan that will provide all essential services, including reproductive services... So we subsidize women who don't have health insurance or can't afford health insurance at affordable low group rates. We also subsidize those who prefer to stay in the private insurance market except that insurers are going to have to abide by the same rules in terms of providing comprehensive care, including reproductive care."
Planned Parenthood is built on a lie. They have dressed themselves up as a "Health Care Provider" and include the taking of the lives of innocent children in the womb in their definition of what they call "Reproductive Services". There is nothing "reproductive" about reaching into the first shelter of every human personand intentionally killing them by surgical strike or with chemical weapons.Yet this organization receives massive government funding, some of which pays for the nefarious act.Intentional Abortion is not a service to the child, the mother, the father or society. Nor is it "health care". It is feticide. Funding it is morally repugnant. However - make no mistake - that is precisely what Cecile Richards and Planned Parenthood want to have happen under the current approach to Health Care Reform, with tax dollars. She is upset that the Bishops of the Catholic Church have stood strongly on behalf of those whom Mother Teresa called the "poorest of the poor", children in the womb. Those children, our first neighbors, are the ones which Planned Parenthood derives profits from, by helping to abort (kill) them.
Planned Parenthood is the leading institutional champion of a culture which has redefined "choice" to include killing young innocent human life and "freedom" to include the commission of unspeakable horrors against an entire class of people. In their 2007/2008 Annual Report they made a promise to their members "Planned Parenthood is the leading sexual and reproductive health care advocate and provider, with 93 years under our belt. And in the near future, we will play a unique role in helping to shape the health agenda for the new administration."
At the end of her recent attack on the U.S. Bishops Ms. Richards concluded with these words "...We call upon Congress and the White House to continue to stand firmly on the side of women in health care reform. Women are needed to pass health care reform - and we are not going backwards and we are not going away". I believe there are millions of women who find her presumptuous claim to be empowered to speak for them deeply offensive. That does not even include the millions of girl children in the womb who cannot be heard. It is time for all of those women to raise their voice in opposition to her anti-life message and her organization. It is also why we must oppose any effort to include the taking of the lives of children in the womb under any "Health Care Reform."

---
Copyright 2017 - Distributed by THE CALIFORNIA NETWORK
Pope Francis Prayer Intentions for SEPTEMBER 2017
Parishes.
That our parishes, animated by a missionary spirit, may be places where faith is communicated and charity is seen.
---
---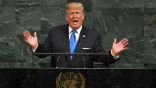 President Trump has addressed the UN, using the opportunity to put North Korea and Iran on notice, and to emphasize that he will advocate ... continue reading
---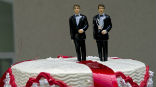 A Colorado baker's fight to maintain his freedom of expression could be the most influential religious freedom decisions of the US Supreme ... continue reading
---
What is the leading cause of non-natural death for people around the world? Is it murder? Terrorism? War? The answer may surprise you. ... continue reading
---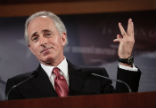 Senator Bob Corker has blasted a sitting president who belongs to his own party, and made remarks that border on sedition. As chairperson ... continue reading
---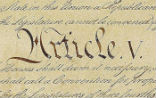 Americans are fed up with the poor job Congress is doing. Many are calling for change, but how can Congress be reformed when everything ... continue reading
---