'Townsend is representative of those who have ignored two thousand years of Church teaching in order to make God in their own image.'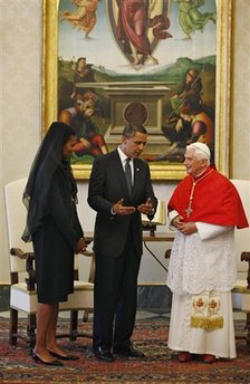 The Church does not deal with matters of morality by opinion poll, nor by assessing the current behavior of its members. Imagine if the Vatican were trying to decide whether or not to retain the Fourth Commandment, and took a poll asking whether or not you had ever been disrespectful of your elders. Survey says? Oops.
RICHMOND, Va. (Catholic Online) - Today a friend sent me the URL (http://www.newsweek.com/id/205961) to an article entitled, "Why Barack Obama Represents American Catholics Better Than The Pope Does", by Kathleen Kennedy Townsend. Townsend, a daughter of Robert F. Kennedy and the niece of Senator Ted Kennedy, was Lieutenant Governor of Maryland from 1995 to 2003. She ran for Governor in 2002, but lost to Republican Robert Erlich, making Erlich Maryland's first Republican Governor in almost 40 years.

The theme of her piece is that, "Obama's pragmatic approach to divisive policy (his notion that we should acknowledge the good faith underlying opposing viewpoints) and his social-justice agenda reflect the views of American Catholic laity much more closely than those vocal bishops and pro-life activists." To support her argument, she gloats over the fact that in the last election "54 percent of Catholics voted for Obama." Why was this the case?

The problem may well lie with the fact that American Catholics are unaware of what their Church teaches or why it teaches what it does. According to a Rasmussen Report of December 28, 2008, based upon a national telephonic survey of Catholics who identified themselves as "regular church goers"(!), only 7% said they read the Bible on a daily basis, while 44% said they rarely or never read it at all. Only 22% of these "regular church goers" reflect daily on the meaning of scripture in their lives, and only 24% attend a Bible study or other small-group activity related to their faith. It is not surprising, therefore, that people who are unaware of what the Bible contains or of what the Church teaches could have voted for Obama.

Townsend notes that Obama's visit to the Vatican "comes just days after the publication of "Charity in Truth," a Vatican encyclical (there is another kind?) that ... "gives moral credence to Obama's message and to progressive politics writ large." So, Caritas in Veritate gives the green light to all of Obama and Townsend's ideas?

Townsend's basic premise appears to be that religion is just another form of politics. She says, "I see that he (the Pope) is opening the church to roles that for too long have been neglected. Here Obama (the community organizer from Chicago) could teach the pope a lot about politics--and what a Catholic approach to politics could entail." Although Vatican City is in fact an autonomous city-state, I don't think that the Holy Father intends to extend its political system outside its 110 acres. Pope Benedict speaks as the successor of St. Peter, the spiritual leader of the Church, not as a politician.

There is a huge difference between politics and religion. Although Townsend says that she is a "member of a family that preached that politics is an honorable profession", the Holy Father warns that, "Corruption and illegality are unfortunately evident in the conduct of the economic and political class in rich countries, both old and new, as well as in poor ones." Politics is about getting and retaining power. In a democratic society, that means getting votes, and if giving people whatever they want regardless of whether it is good for them, their souls, or society in general is what it takes, then that is unfortunately what many politicians do.

The Church, however, does not deal with matters of morality by opinion poll, nor by assessing the current behavior of its members. Imagine if the Vatican were trying to decide whether or not to retain the Fourth Commandment, and took a poll asking whether or not you had ever been disrespectful of your elders. Survey says? Oops. 100% said they had. Well, I guess that commandment is no longer valid. Townsend applies this logic to the usual gamut of complaints against Church teaching - its teaching that homosexuality is disordered, that contraception and abortion are wrong, that the priesthood must be male, and so forth. If some unidentified "Catholics" do not agree with Church teaching, then the Church must change that teaching.

It is obviously beyond the scope of this article to deal with each of these subjects in turn. If one considers the extent to which Americans are adequately informed and educated on the myriad of issues on which they are supposed to vote, however, the idea of using a poll becomes rather unattractive. A survey reported by the Associated Press in 2006 revealed a shocking unawareness on the part of voters of basic knowledge that one would think would be requisite to making informed decisions. For example, we constantly hear about the freedom of "choice", an imagined right to kill one's unborn child. When asked to name the actual five freedoms embodied in the Bill of Rights, only 1 in 5 Americans could identify more than one, and only 1 out of 1000 could name all five. Is it any wonder so many assume there must be a right to choose in there somewhere?

It is the latter part of the title of the new encyclical, Veritate (Truth), which is a necessary part of religion and only occasionally a feature of politics, that Townsend misses. In an age of moral relativism, those without the guidance of the Bible and Holy Tradition have come to use the word "charity" in the same way they use "tolerance", meaning unquestioning acceptance of any behavior. The Pope warns in the introduction to his new encyclical that, "I am aware of the ways in which charity has been and continues to be misconstrued and emptied of meaning, with the consequent risk of being misinterpreted, detached from ethical living and, in any event, undervalued ... charity in its turn needs to be understood, confirmed and practiced in the light of truth ... Without truth, charity degenerates into sentimentality. Love becomes an empty shell, to be filled in an arbitrary way. In a culture without truth, this is the fatal risk facing love."

Townsend is representative of those who have ignored two thousand years of Church teaching in order to make God in their own image. They apply moral relativism to today's problems and arrive at some sort of secular humanism that proposes solutions that are entirely outside the realm of reasonable, let alone doctrinal, thinking. These solutions are seen by them as "charitable". They would contend, for example, that it is charitable to abort a baby than to risk the chance that it might have problems, be they medical, parental, or social, later in life. Presumably that decision was not reached by polling the intended victims.

In her piece, Townsend provides a perfect example of the disparity between truth and liberal fiction. She rails against Humanae Vitae because Pope Paul VI rejected his "advisors'" opinions and declared birth control to be sinful. Unfortunately, American Catholics once again knew best, and polls have shown that they contracept with the same frequency as the rest of the population. Recently, the Pope told an audience in Cameroon that this contraceptive mentality and the resultant distribution of condoms in Africa, has actually aggravated the spread of AIDS. Townsend says he is wrong because "Seventy-nine percent of American Catholics disagree, according to a 2007 poll by Catholics for Choice (an unbiased source), and that his statement goes "against all scientific evidence and protestations from clergy on the ground..."

The problem is that the Pope's statement does not go "against all scientific evidence". Dr. Edward C Green, director of the AIDS Prevention Research Project at the Harvard Center for Population and Development, told National Review Online, "The pope is correct, or put it a better way, the best evidence we have supports the pope's comments. We have found no consistent associations between condom use and lower HIV-infection rates, which, 25 years into the pandemic, we should be seeing if this intervention was working."

Encouraging Africans toward monogamous sexual relationships, which liberals also find a matter of personal choice and lifestyle, has proven to be a much more effective strategy that distributing condoms. "The best and latest empirical evidence indeed shows that reduction in multiple and concurrent sexual partners is the most important single behavior change associated with reduction in HIV-infection rates," Dr. Green said. "More and more AIDS experts are coming to accept the above. The two countries with the worst HIV epidemics, Swaziland and Botswana, have both launched campaigns to discourage multiple and concurrent partners, and to encourage fidelity."

Veritate. Truth. Not opinions, not slogans, not ideology. Truth. Ironically, Townsend's book is entitled, "Failing America's Faithful: How Today's Churches Are Mixing God With Politics and Losing Their Way." This is indeed a danger for the Church, but not in the way that Townsend means. In her opinion, "The pope has a lot to learn about Catholic politics in America." In reality, Catholics in America need to learn from Caritas in Veritate that, "Without God man neither knows which way to go, nor even understands who he is. A humanism which excludes God is an inhuman humanism. Only a humanism open to the Absolute can guide us in the promotion and building of forms of social and civic life -- structures, institutions, culture and ethos -- without exposing us to the risk of becoming ensnared by the fashions of the moment."

---------

Dr. Fred Liewehr is an endodontist who teaches at the VA Medical Center in Richmond and also works in private practice in Fredericksburg. He is a convert to Catholicism in 1983, having been drawn to Christ's Church as compellingly as a moth to a candle. He is a member of St. Benedict parish in Richmond where he sings bass in the choir. He is also a member of the Knights of Columbus and a Cooperator of Opus Dei.


---
Copyright 2016 - Distributed by THE CALIFORNIA NETWORK
Pope Francis Prayer Intentions for May 2016
Universal:
Respect for Women: That in every country of the world, women may be honored and respected and that their essential contribution to society may be highly esteemed.
Evangelization:
Holy Rosary: That families, communities, and groups may pray the Holy Rosary for evangelization and peace.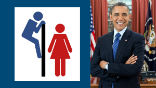 By David Drudge (CALIFORNIA NETWORK)
Eleven states are challenging the Obama edict that schools should allow kids to use whatever bathroom they choose, regardless of their gender. Obama issued the edict last week as a means of joining the "transgender" bandwagon that is sweeping the nation. Unfortunately, ... continue reading
---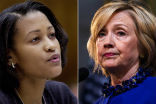 By David Drudge (CALIFORNIA NETWORK)
Hillary Clinton's former chief of staff from the State Department, Cheryl Mills, has asked a court to shield her from conservatives who are seeking the transcripts and recordings of her deposition scheduled for Friday. Mills is worried she will be taken out of context ... continue reading
---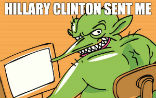 By Marshall Connolly (CALIFORNIA NETWORK)
The next time you encounter an internet troll, be warned, he could be getting paid to fan the flames, or to douse your conversation. A new study our of Harvard reveals that China is using an army of 448 million fake troll accounts to influence public opinion. And China ... continue reading
---

By David Drudge (CALIFORNIA NETWORK)
The State Department Inspector General has ruled that Hillary Clinton broke department rules for using a private email server and for deleting emails she sent and received during her tenure. The report was released on Capitol Hill today. LOS ANGELES, CA (California ... continue reading
---

By Kenya Sinclair (CALIFORNIA NETWORK)
The United States provides 33 percent of the world's arms such as fighter jet aircraft, tanks and more - so which countries are buying? LOS ANGELES, CA (Catholic Online) - According to the Defense Security Cooperation Agency, the number one country purchasing ... continue reading
---

By Kenya Sinclair (CALIFORNIA NETWORK)
With many Senate Democrats calling for a faster processing, the Obama Administration and U.S. Citizenship and Immigration Services (CIS) have drastically increased the number of Syrian refugees admitted into the United States. LOS ANGELES, CA (Catholic Online) - ... continue reading
---

By David Drudge (CALIFORNIA NETWORK)
The FBI is investigating Virginia Gov. Terry McAuliffe on the grounds that he accepted illegal campaign contributions. There is overlap between his donors and donors to the Clinton campaign. Investigators have discovered that a Chinese politician made a particularly ... continue reading
---

By Kenya Sinclair (CALIFORNIA NETWORK)
As American steel production falters, China has begun efforts to dump its excess steel at slashed prices. LOS ANGELES, CA (Catholic Online) - According to Thomas J. Gibson, president and CEO of the American Iron and Steel Institute, and Chuck Schmitt, president of SSAB ... continue reading
---

By Catholic Online (NEWS CONSORTIUM)
Chaos erupted as the US House of Representatives refused to pass an amendment meant to strip away religious freedom and protections for religious contractors and those who work with the federal government. LOS ANGELES, CA (Catholic Online) - When House Democrats ... continue reading
---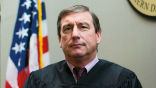 By David Drudge (CALIFORNIA NETWORK)
An angry federal judge has ordered Justice Department attorneys to take annual ethics classes for lying. The lies told by Justice Department attorneys tricked 26 states into filing a lawsuit against the administration. LOS ANGELES, CA (California Network) - U.S. ... continue reading
---
All Politics & Policy News