---
In a candid interview Justice Ginsburg reveals her support of unrestricted abortion...even for eugenic reasons?
This President is in serious error concerning a matter of life and death. That error contradicts his claim to admire the Social Doctrine of the Catholic Church as well as his expressed desire to build a more just society. He is set to nominate as many as three new Justices to the U.S. Supreme Court! Will they be of the same mind as Justice Ginsburg?
CHESAPEAKE, Va. (Catholic Online) - I write hours before the much anticipated meeting between Pope Benedict XVI and U.S. President, Barack Obama. The editorials, commentaries and speculation concerning what might or might not occur at this meeting is filling up the blogosphere and saturating both new and old media outlets.

I, like millions of other Pro-Life people, am sincerely hoping that the Lord will use Pope Benedict XVI to help the American President see the conflict between his claim to respect the Social Teaching of the Catholic Church, most especially as it relates to our obligations in solidarity to give the poor a love of preference, and his failure to support the preeminent right to life. As Blessed Teresa of Calcutta reminded us so clearly, children in the womb are the "poorest of the poor." Yet, he has stopped his ears to their cry.

Throughout his campaign Barack Obama reminded us of our obligation to love our neighbor. He told us that we are our brother and sisters keepers. Yet, he fails to acknowledge that the child in the first home of the whole human race is our first neighbor. I am sure that if he were asked, the President would agree that it is wrong to kill an innocent neighbor. Yet, he does not see the contradiction in his support of the positive law in the United States which protects the intentional killing of our youngest neighbors for any reason up to the moment of birth and his claims of compassion.

That brings me to Justice Ginsburg, eugenics and the meeting between the Pope and President. First, a tip of the biretta to the ever interesting Fr. John Zuhlsdorf whose excellent blog "What Does the Prayer Really Say" (http://wdtprs.com/blog/) brought the New York Times interview which I am about to quote to my attention. Emily Bazellon of the New York Times Magazine conducted an interview with Justice Ruth Bader Ginsburg entitled "The Place of Women on the Court" which appeared in its' online July 7, 2009 issue and will be found in its print edition this weekend. Justice Ginsburg was amazingly candid about her support of unrestricted abortion. In response to a particular question she supported even eugenics as a legitimate reason for a woman "choosing" to take the developing human life growing in her womb. Here is an excerpt:

QIf you were a lawyer again, what would you want to accomplish as a future feminist legal agenda?

JUSTICE GINSBURG: Reproductive choice has to be straightened out. There will never be a woman of means without choice anymore. That just seems to me so obvious. The states that had changed their abortion laws before Roe [to make abortion legal] are not going to change back. So we have a policy that affects only poor women, and it can never be otherwise, and I don't know why this hasn't been said more often.

Q:Are you talking about the distances women have to travel because in parts of the country, abortion is essentially unavailable, because there are so few doctors and clinics that do the procedure? And also, the lack of Medicaid for abortions for poor women?

JUSTICE GINSBURG: Yes, the ruling about that surprised me. [Harris v. McRae -- in 1980 the court upheld the Hyde Amendment, which forbids the use of Medicaid for abortions.] Frankly I had thought that at the time Roe was decided, there was concern about population growth and particularly growth in populations that we don't want to have too many of.(emphasis added) So that Roe was going to be then set up for Medicaid funding for abortion. Which some people felt would risk coercing women into having abortions when they didn't really want them. But when the court decided McRae, the case came out the other way. And then I realized that my perception of it had been altogether wrong.

Q: When you say that reproductive rights need to be straightened out, what do you mean?

JUSTICE GINSBURG: The basic thing is that the government has no business making that choice for a woman.

Q: Does that mean getting rid of the test the court imposed, in which it allows states to impose restrictions on abortion -- like a waiting period -- that are not deemed an "undue burden" to a woman's reproductive freedom?

JUSTICE GINSBURG: I'm not a big fan of these tests. I think the court uses them as a label that accommodates the result it wants to reach. It will be, it should be, that this is a woman's decision. It's entirely appropriate to say it has to be an informed decision, but that doesn't mean you can keep a woman overnight who has traveled a great distance to get to the clinic, so that she has to go to some motel and think it over for 24 hours or 48 hours. I still think, although I was much too optimistic in the early days, that the possibility of stopping a pregnancy very early is significant. The morning-after pill will become more accessible and easier to take. So I think the side that wants to take the choice away from women and give it to the state, they're fighting a losing battle. Time is on the side of change.

Q: Since we are talking about abortion, I want to ask you about Gonzales v. Carhart, the case in which the court upheld a law banning so-called partial-birth abortion. Justice Kennedy in his opinion for the majority characterized women as regretting the choice to have an abortion, and then talked about how they need to be shielded from knowing the specifics of what they'd done. You wrote, "This way of thinking reflects ancient notions about women's place in the family and under the Constitution." I wondered if this was an example of the court not quite making the turn to seeing women as fully autonomous.

JUSTICE GINSBURG: The poor little woman, to regret the choice that she made. Unfortunately there is something of that in Roe. It's not about the women alone. It's the women in consultation with her doctor. So the view you get is the tall doctor and the little woman who needs him....
END OF EXCERPT

Justice Ginsburg thought that the Roe opinion was going to open up unrestricted abortion for any woman for any reason, including eliminating "populations that we don't want to have too many of...." What populations would those be Justice Ginsburg? She said that she supports abortion for that reason in this interview! Further, she said that she supports federal funding of such abortions. How else can one interpret her candid answers? Is this what she means when she says that "Reproductive choice has to be straightened out" ?

Medical science confirms what our conscience has always known; the child in the womb is a human person. Yes, she is a developing human person but we are all developing human persons. 4D Sonogram technology has given us baby's first picture. We use this technology to operate on her, even removing her for the surgery and then placing her back in her first home. We properly prosecute people who in the commission of a felony against the mother end up killing the baby in her womb as well.

We accept, as written in the Natural Law which binds us all, that it is always wrong to take innocent human life. We have criminal codes prohibiting such killing. Yet we make an exception for the intentional killing our littlest neighbors through a procured abortion. That lethal act is called a "choice" and protected as a "reproductive right." In what other situation would we ever condone the use of the Police Power of the State to enforce someone's "right to choose" to kill someone else?

The U.S. President contends that he is not "pro-Abortion" but that he simply supports the "right" of the mother to decide to take the life of her child. What about Justice Ginsburg's eugenic reason of eliminating babies from "...populations that we don't want to have too many of...."? I am sure the U.S. President would find such a reason for abortion to be reprehensible. Yet, the state of the Law in the United States allows for just that kind of reason! Worse yet, one of the member's of the Supreme Court of the United States wanted it to be paid for by Medicaid. There is no difference in a moral analysis between the taking of a child's life in the womb and the taking of her life after birth. We simply hide the infamy behind the wall of the womb and then use doublespeak to sound civilized as we engage in barbarism.

This President is in serious error concerning a matter of life and death. That error contradicts his claim to admire the Social Doctrine of the Catholic Church as well as his expressed desire to build a more just society. He is set to nominate as many as three new Justices to the US Supreme Court! Will they be of the same mind as Justice Ginsburg?

I join with millions in praying that the Pope will help President Obama to see the error of his judgment for the sake of the children yet to be born and the sake of our future.


---
Copyright 2016 - Distributed by THE CALIFORNIA NETWORK
Pope Francis Prayer Intentions for May 2016
Universal:
Respect for Women: That in every country of the world, women may be honored and respected and that their essential contribution to society may be highly esteemed.
Evangelization:
Holy Rosary: That families, communities, and groups may pray the Holy Rosary for evangelization and peace.
---
---
---

By Kenya Sinclair (CALIFORNIA NETWORK)
Personal privacy is one of the greatest rights any citizen of the free world enjoys but soon the Federal Bureau of Investigation may have legal access to everything from passwords and personal emails to banking information and search history - all without your ... continue reading
---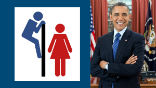 By David Drudge (CALIFORNIA NETWORK)
Eleven states are challenging the Obama edict that schools should allow kids to use whatever bathroom they choose, regardless of their gender. Obama issued the edict last week as a means of joining the "transgender" bandwagon that is sweeping the nation. Unfortunately, ... continue reading
---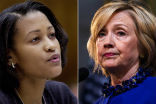 By David Drudge (CALIFORNIA NETWORK)
Hillary Clinton's former chief of staff from the State Department, Cheryl Mills, has asked a court to shield her from conservatives who are seeking the transcripts and recordings of her deposition scheduled for Friday. Mills is worried she will be taken out of context ... continue reading
---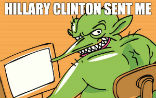 By Marshall Connolly (CALIFORNIA NETWORK)
The next time you encounter an internet troll, be warned, he could be getting paid to fan the flames, or to douse your conversation. A new study our of Harvard reveals that China is using an army of 448 million fake troll accounts to influence public opinion. And China ... continue reading
---

By David Drudge (CALIFORNIA NETWORK)
The State Department Inspector General has ruled that Hillary Clinton broke department rules for using a private email server and for deleting emails she sent and received during her tenure. The report was released on Capitol Hill today. LOS ANGELES, CA (California ... continue reading
---

By Kenya Sinclair (CALIFORNIA NETWORK)
The United States provides 33 percent of the world's arms such as fighter jet aircraft, tanks and more - so which countries are buying? LOS ANGELES, CA (Catholic Online) - According to the Defense Security Cooperation Agency, the number one country purchasing ... continue reading
---

By Kenya Sinclair (CALIFORNIA NETWORK)
With many Senate Democrats calling for a faster processing, the Obama Administration and U.S. Citizenship and Immigration Services (CIS) have drastically increased the number of Syrian refugees admitted into the United States. LOS ANGELES, CA (Catholic Online) - ... continue reading
---

By David Drudge (CALIFORNIA NETWORK)
The FBI is investigating Virginia Gov. Terry McAuliffe on the grounds that he accepted illegal campaign contributions. There is overlap between his donors and donors to the Clinton campaign. Investigators have discovered that a Chinese politician made a particularly ... continue reading
---

By Kenya Sinclair (CALIFORNIA NETWORK)
As American steel production falters, China has begun efforts to dump its excess steel at slashed prices. LOS ANGELES, CA (Catholic Online) - According to Thomas J. Gibson, president and CEO of the American Iron and Steel Institute, and Chuck Schmitt, president of SSAB ... continue reading
---

By Catholic Online (NEWS CONSORTIUM)
Chaos erupted as the US House of Representatives refused to pass an amendment meant to strip away religious freedom and protections for religious contractors and those who work with the federal government. LOS ANGELES, CA (Catholic Online) - When House Democrats ... continue reading
---
All Politics & Policy News