---
I am appalled that Barry Lynn and Rob Boston are now blatantly threatening our Church and her Bishops. As a Deacon, I will not be bullied. As a lawyer, I am ready to defend against this dangerous threat.
CHESAPEAKE, Va. (Catholic Online) - Rob Boston of "Americans United for the Separation of Church and State" has decided to engage in verbal bullying with the leadership of the U.S. Catholic Church. In a posting on the AU web site entitled "Texas Side Step: Bishops' Letter Attacking Pro-Choice Candidates Attempts To Sashay Past Federal Tax Law", the Assistant Director of Communications has signaled their legal strategy.

The group has quite a history of anti-Catholicism in their efforts. They were originally called "Protestants United for the Separation of Church and State", but changed their name for obvious reasons. However, with their recent efforts to bully Catholic Bishops who have the courage to bravely teach Moral truth, they seem to be reverting to their past. Boston tells AU supporters:

"Bishops are issuing letters telling Catholics they cannot vote for candidates who hold pro-choice views and remain in good standing in the church. Two Texas bishops have released a letter informing their congregants whom they can and can't vote for and remain faithful members of the Roman Catholic Church. The missive by Bishop Kevin Farrell of the Diocese of Dallas and Bishop Kevin Vann of the Diocese of Fort Worth is being read in all Catholic churches in the area. It states in part, "To vote for a candidate who supports the intrinsic evil of abortion or 'abortion rights' when there is a morally acceptable alternative would be to cooperate in the evil - and, therefore, morally impermissible." The letter never mentions Democratic candidate Barack Obama or his opponent, John McCain, by name. But you'd have to be very dense indeed not to get the message. Farrell and Vann go on to assert that other issues traditionally important to Catholics - social justice, care for the poor, health care - need not be seriously considered this year. Instead, Catholics must base their vote on abortion...."

Boston then attempts to add more weight to his misguided effort to besmirch the Bishops of Texas by borrowing the authority of his boss, the Reverend Barry Lynn. He continues:"Americans United Executive Director Barry W. Lynn said the bishops are walking a fine line. "This is clearly an attempt on the part of these bishops to do an end-run around the federal tax law ban on electioneering by churches," Lynn told the Morning News. Farrell and Vann are not the only bishops deliberately striding into a legal gray area this election season. A similar letter was issued by Bishop Joseph F. Martino of Scranton, Pa., and was read in churches Oct. 4-5. In the letter, Martino insisted that faithful Catholics must vote solely on the issue of abortion and not support any pro-choice candidates. Martino went even further, adding, "[P]ublic officials who are Catholic and who persist in public support for abortion and other intrinsic evils should not partake in or be admitted to the sacrament of Holy Communion. As I have said before, I will be vigilant on this subject."So, less than three weeks before the election, bishops are issuing letters telling Catholics that they cannot vote for candidates who hold pro-choice views and remain in good standing in the church. That sure sounds to me like the church is favoring certain candidates over others and trying to affect the outcome of the race..."

I believe that Barry Lynn and Rob Boston's interpretation of the Establishment Clause, Free Speech Clause and Free Exercise Clause of the First Amendment to the United States Constitution is simply wrong. It is not faithful to history, it is not a proper reading of Constitutional law, it is not good for the public order and it does not promote or serve the common good. This clause was never intended by the American founders to prevent religious groups from full participation in the public square nor to censor out religious speech or the religious speaker from civic participation. It most certainly was never intended to stop Bishops from being Moral teachers.

The "Establishment Clause" is better understood as an "anti-Establishment Clause" because it was intended to prevent the erection of a National Church. Of course, as a Catholic, I am quite sensitive to the fact that the early American colonies were not, for the most part, very Catholic friendly. However, over time, that changed. And, properly understood, the First Amendment to the United States Constitution has allowed for a robust diversity of religious expression (or non-expression) and the flourishing of a dynamic model of religious freedom in America. That is, when it is properly interpreted and applied.

However, Rev. Lynn wants to erect a Wall far greater in scope than the metaphorical wall which has been used in Establishment clause jurisprudence to explain the American notion of separation. His notion of a wall would expunge religious expression from the public discourse and impede the freedom of the Church to speak to the great moral issues of the age. Now, Rob Boston attempts to bully the US Bishops who are doing what they must, teaching on matters of moral truth, by threatening their tax exemption. This is one more example of a growing dark cloud on the horizon of religious freedom in this wonderful Nation.

To my fellow Catholics, Americans United is threatening to attack the tax exemption of our Church. In the early days of my own work as a Constitutional lawyer, my Catholicism was a problem for Rev. Barry Lynn. Because of me, and others like me, he was unable to convince folks that all Christian people with whom he disagreed over the Right to Life and a host of other issues were "fundamentalists". He wanted to denigrate us all by assigning us to what he hoped to argue was a small segment of Protestant Christianity, the "fundamentalists', who were a threat to the Republic.

He failed then and he must fail now.

I am appalled that Barry Lynn and Rob Boston are now blatantly threatening our Church and her Bishops. As a Deacon, I will not be bullied. As a lawyer, I am also ready to defend against this dangerous threat. I know I am not alone and I call on all Catholic and other Christian lawyers to get ready. If these bullies attempt to take away the tax exempt status of the Catholic Church, they must be strongly opposed. Together we must stand up for an authentic understanding of religious freedom, defend our Church and oppose this anti-Christian bullying.


---
Copyright 2016 - Distributed by THE CALIFORNIA NETWORK
Pope Francis Prayer Intentions for May 2016
Universal:
Respect for Women: That in every country of the world, women may be honored and respected and that their essential contribution to society may be highly esteemed.
Evangelization:
Holy Rosary: That families, communities, and groups may pray the Holy Rosary for evangelization and peace.
---
---
---

By Kenya Sinclair (CALIFORNIA NETWORK)
The Alabama Supreme Court has made a decision many same-sex couples have been hoping for: The state of Alabama now recognizes same-sex adoptions. LOS ANGELES, CA (Catholic Online) - It all began when a lesbian woman demanded visitation rights for the three children she ... continue reading
---

By Kenya Sinclair (CALIFORNIA NETWORK)
Hillary Clinton continues to dodge questions concerning the family's relationship with Goldman Sachs. LOS ANGELES, CA (Catholic Online) - According to <a ... continue reading
---

By Kenya Sinclair (CALIFORNIA NETWORK)
Personal privacy is one of the greatest rights any citizen of the free world enjoys but soon the Federal Bureau of Investigation may have legal access to everything from passwords and personal emails to banking information and search history - all without your ... continue reading
---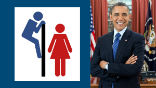 By David Drudge (CALIFORNIA NETWORK)
Eleven states are challenging the Obama edict that schools should allow kids to use whatever bathroom they choose, regardless of their gender. Obama issued the edict last week as a means of joining the "transgender" bandwagon that is sweeping the nation. Unfortunately, ... continue reading
---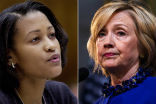 By David Drudge (CALIFORNIA NETWORK)
Hillary Clinton's former chief of staff from the State Department, Cheryl Mills, has asked a court to shield her from conservatives who are seeking the transcripts and recordings of her deposition scheduled for Friday. Mills is worried she will be taken out of context ... continue reading
---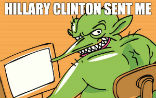 By Marshall Connolly (CALIFORNIA NETWORK)
The next time you encounter an internet troll, be warned, he could be getting paid to fan the flames, or to douse your conversation. A new study our of Harvard reveals that China is using an army of 448 million fake troll accounts to influence public opinion. And China ... continue reading
---

By David Drudge (CALIFORNIA NETWORK)
The State Department Inspector General has ruled that Hillary Clinton broke department rules for using a private email server and for deleting emails she sent and received during her tenure. The report was released on Capitol Hill today. LOS ANGELES, CA (California ... continue reading
---

By Kenya Sinclair (CALIFORNIA NETWORK)
The United States provides 33 percent of the world's arms such as fighter jet aircraft, tanks and more - so which countries are buying? LOS ANGELES, CA (Catholic Online) - According to the Defense Security Cooperation Agency, the number one country purchasing ... continue reading
---

By Kenya Sinclair (CALIFORNIA NETWORK)
With many Senate Democrats calling for a faster processing, the Obama Administration and U.S. Citizenship and Immigration Services (CIS) have drastically increased the number of Syrian refugees admitted into the United States. LOS ANGELES, CA (Catholic Online) - ... continue reading
---

By David Drudge (CALIFORNIA NETWORK)
The FBI is investigating Virginia Gov. Terry McAuliffe on the grounds that he accepted illegal campaign contributions. There is overlap between his donors and donors to the Clinton campaign. Investigators have discovered that a Chinese politician made a particularly ... continue reading
---
All Politics & Policy News