---
"Having drafted their platform, the Democrats should reopen doors that never should have been shut toward pro-life Democrats." says Doug Kmiec.
MALIBU, Ca. (Catholic Online) - The drafting of a party platform is always a contentious business and that is especially true when the topic is abortion.

Abortion has been dividing the culture, including political parties for over 30 years now. In its last several iterations with the Clintons, Al Gore, and John Kerry, the Democratic party platform has been rather decidedly one-sided.Roe v. Wade is to be affirmed and defended. End of story. Oh yes, there was the language of "safe, legal and rare," but the emphasis was always on 'safe and legal,' with 'rare' little more than an afterthought.

Barack Obama is a different type of candidate. As he sees it, Roe is not an endorsement of abortion, so much as an affirmation that abortion is a moral question for which only the potential mother can give answer. To impose either safe or legal or rare is, to him, to have the government displace the woman's freedom.

From a Catholic perspective, of course, this is a false freedom since, as John Paul II taught so ably, freedom must never be separated from the truth of the human person.

For this reason, the Catholic position is "never" not "rare." The Democrats are still well short of that, but the impact of Senator Obama's search for common ground is evident. Obama's theory of government is to put the human person at the center -- to not have the government impose from top-down, but to encourage greater for life by making sure that a woman's life circumstance is not so cruel that ignorance or economics coerces a choice the mother would otherwise not make.

The new Democratic Party Platform is obviously something many people of different points of view had a hand in. Some of us argued that Roe be reversed; others that it be reaffirmed. Those polar positions are not where either Democratic or Republican parties are at -- nor realistically the American people.

The Republicans are dug in on seeking the elusive 5th vote to overturn Roe, but even with all the past Republican appointments to the Court, that is unlikely. And in any event, overturning Roe does nothing directly to save a life; it merely tosses the issue to the states which may or may not affirm life.

Catholic teaching tells us when we reach an impasse for life, we need to seek out another way - to make at least some progress in building up the culture of life. Interestingly, that's where Obama's effort has guided the Democratic platform.

Yes, there is the reaffirmation of Roe, but it is now matched with a full-throated call for efforts to address the irresponsibility of kids having kids, through appropriate educational efforts emphasizing the maturity and responsibility that must accompany sexual intimacy.

The most important Obama-inspired addition to the platform is the explicit call for greater respect for prenatal assistance, paid maternity leave, and if a woman is unable to raise her child, a sensitively structured and caring adoption system. To have the Democrats in the "strongly support" column for these measures in favor of life should not go unnoticed.

That still leaves the Democratic Party Platform well short of where honoring all life needs to be from a Catholic perspective, but it moves the ball considerably toward the side that favors life from the moment of conception.

Party platform language is seldom inspiring; indeed, the language proposed for the Democratic platform lacks the rhetorical depth of Senator Obama's own statements discouraging abortion and recognizing its moral dilemmas, and it certainly lacks the Senator's law teacher's grasp of how the mental health exception has left the law unthinkingly with abortion on demand.

But the purpose of party platforms are to cobble together lists of tangible steps to launch campaign rhetoric toward legislative achievement. In this, the Democratic platform language on abortion takes several notable steps toward specific, constructive ways to honor human life.

Catholics will be the first to say -- more is needed. It is. But Catholics ought also be the first to observe that insofar as Obama leaves the present law giving the potential mother the ultimate choice, he has successfully persuaded his party to commit to conditions that will make it more, not less, likely that the choice will be in favor of life.

As the Democrats head toward their convention, the Democratic Party needs to rectify one thing more.

From the outside looking in, my sense is there are many Democratic Parties, the party of working men and women looking for a modicum of economic fairness; the party of environmentalists looking for ways to preserve the planet; the party of the new immigrant looking to be accepted; and most importantly, the party where civil rights has always
been front and center. Does that make the Democrats a "big tent" like the Republicans always claim to be?

Maybe. Democrats are usually too spontaneous to fit all that diversity into a single tent, for among other reasons, who among them would remember to bring the tent? And that's probably a good thing; life is a messy business of many views and ideas and it is better if they are not set up like a highly staged pageant.

But it was decidely wrong for the Democrats to have excluded Governor Bob Casey Sr. for his pro-life views in 1992. Excluding Governor Casey was a bad idea because it cut deeply against the ethic of the Democratic Party - everybody is entitled to have their say so long as what is said is respectful of the dignity of another. Gov. Casey's exclusion was particularly hurtful since it alienated the natural affinity Catholics have for the Democratic Party.

The new language in the Democratic platform suggests that some important lessons have been learned on all sides. Democrats have learned that they are not really proponents of choice if there is inadequate funding for pre-natal care, maternity leave, and adoption services. Once that is acknowledged, the Democrats can do what they do best - employ progressive thinking to poke the façade of corporate America that pretends to be family-friendly, but then does very little to accommodate women who choose to contribute their talents both at work and at home.

My friends on the Republican side always talk up the free market, and there is much to be said about its efficiency; but the market often treats families as a "free good" when it neglects to structure itself in a way that accommodates work and family. Remember the abortion right was reaffirmed by the Supreme Court upon the premise that the social and economic participation of women in the economy depends upon access to abortion. That in itself is a repulsive thought. Isn't it the business that should make the accommodation, not the woman in the termination of a pregnancy.

Having drafted their platform, the Democrats should reopen doors that never should have been shut toward pro-life Democrats. Closing these doors not only diminished Democratic ranks, it channeled those who stayed into a darkened corridor where specific, tangible steps honoring life were ignored in previous platforms.

If Senator Casey is welcomed home and given an appropriate speaking role, and I hope he is, it will be news, but an old story: politics really is a game of addition, and adding those in support of life has the potential of adding in multiples . . . and that really would be positive achievement!

Douglas Kmiec is Chair & Professor of Law, Pepperdine University; and the former Dean of the The Catholic University Law School


---
Copyright 2016 - Distributed by THE CALIFORNIA NETWORK
Pope Francis Prayer Intentions for May 2016
Universal:
Respect for Women: That in every country of the world, women may be honored and respected and that their essential contribution to society may be highly esteemed.
Evangelization:
Holy Rosary: That families, communities, and groups may pray the Holy Rosary for evangelization and peace.
---
---
---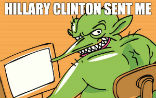 By Marshall Connolly (CALIFORNIA NETWORK)
The next time you encounter an internet troll, be warned, he could be getting paid to fan the flames, or to douse your conversation. A new study our of Harvard reveals that China is using an army of 448 million fake troll accounts to influence public opinion. And China ... continue reading
---

By David Drudge (CALIFORNIA NETWORK)
The State Department Inspector General has ruled that Hillary Clinton broke department rules for using a private email server and for deleting emails she sent and received during her tenure. The report was released on Capitol Hill today. LOS ANGELES, CA (California ... continue reading
---

By Kenya Sinclair (CALIFORNIA NETWORK)
The United States provides 33 percent of the world's arms such as fighter jet aircraft, tanks and more - so which countries are buying? LOS ANGELES, CA (Catholic Online) - According to the Defense Security Cooperation Agency, the number one country purchasing ... continue reading
---

By Kenya Sinclair (CALIFORNIA NETWORK)
With many Senate Democrats calling for a faster processing, the Obama Administration and U.S. Citizenship and Immigration Services (CIS) have drastically increased the number of Syrian refugees admitted into the United States. LOS ANGELES, CA (Catholic Online) - ... continue reading
---

By David Drudge (CALIFORNIA NETWORK)
The FBI is investigating Virginia Gov. Terry McAuliffe on the grounds that he accepted illegal campaign contributions. There is overlap between his donors and donors to the Clinton campaign. Investigators have discovered that a Chinese politician made a particularly ... continue reading
---

By Kenya Sinclair (CALIFORNIA NETWORK)
As American steel production falters, China has begun efforts to dump its excess steel at slashed prices. LOS ANGELES, CA (Catholic Online) - According to Thomas J. Gibson, president and CEO of the American Iron and Steel Institute, and Chuck Schmitt, president of SSAB ... continue reading
---

By Catholic Online (NEWS CONSORTIUM)
Chaos erupted as the US House of Representatives refused to pass an amendment meant to strip away religious freedom and protections for religious contractors and those who work with the federal government. LOS ANGELES, CA (Catholic Online) - When House Democrats ... continue reading
---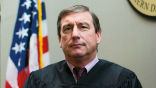 By David Drudge (CALIFORNIA NETWORK)
An angry federal judge has ordered Justice Department attorneys to take annual ethics classes for lying. The lies told by Justice Department attorneys tricked 26 states into filing a lawsuit against the administration. LOS ANGELES, CA (California Network) - U.S. ... continue reading
---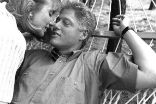 By David Drudge (CALIFORNIA NETWORK)
As Hillary Clinton declares herself the presumptive nominee of the Democratic party amid the cheers of millions of millennial supporters, few people seem to remember that her husband, Bill Clinton, is an accused serial rapist. And far from being a supporter of women' ... continue reading
---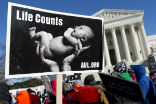 By Marshall Connolly (CALIFORNIA NETWORK)
Oklahoma has outlawed abortion! The state legislature has passed a bill that would criminalize the procedure, except to save the life of the mother. The bill will now go to the governor for signing. LOS ANGELES, CA (Catholic Online) - The final decision will be up to ... continue reading
---
All Politics & Policy News