Unexpected hero saves unconscious driver from burning vehicle moments before it explodes
Unexpected hero saves unconscious driver from burning vehicle moments before it explodes
---
Crime and accident journalist Austin Raishbrook saved a man's life off a Los Angeles freeway.
God was certainly present in the City of Angels when an unexpected hero dramatically pulled a man from his vehicle moments after it erupted in a ball of flames.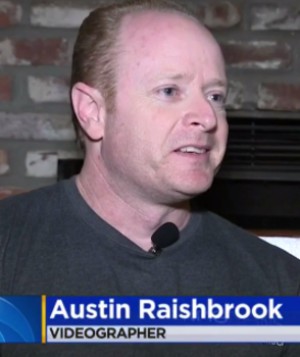 Photojournalist Austin Raishbrook rescued a driver from a burning SUV.
LOS ANGELES, CA (Catholic Online) - It's not a Hollywood story and a man's life could have been lost in the horrific accident.
Videographer and television news cameraman Austin Raishbrook was working New Year's Eve and early New Year's morning.
He was on the 110 Freeway between Gage and Florence at roughly 3:30 a.m. after a night covering crime scenes and accidents with his camera, he told
KTLA 5
, when he noticed a stalled SUV in the fast lane.
Curious, he drove closer to the vehicle and turned on his emergency lights. He grabbed his camera and started filming the SUV.
"It was completely blacked out," Raishbrook told NBC 4. "Unfortunately, some of the drivers didn't see the vehicle. First, it was side-swiped by two vehicles and then it was rear-ended by a vehicle I estimate was going at least 65 miles per hour."
The crash sent the SUV into the center divider, where it caught fire. Raishbrook was recording the crash but went against his cameraman instincts and dropped the camera as soon as he saw the flames.
"I did'nt know if anyone was in the SUV because it was all dark, but I grabbed my fire extinguisher and flashlight and ran to the burning car," he explained.
"I smashed the passenger side window with my fire extinguisher and looked in but the car was naerly fully engulfed and it was hard to see through the smoke. Finally, I saw there was a man slumped over the steering wheel.
"So I ran to the driver's side and tried to smash that window but I couldn't do it," he said. "Finally, somehow I pried open the door and saw the man was strapped in with his seat belt. By then the smoke was so thick, I couldn't breathe too well."
Raishbrook stepped away from the SUV, took a deep breath of clean air and ran back into the smoke.
"I finally got his shoulder strap off and began yanking the man out," Raishbrook described. "It was pretty harrowing and there were a lot of split-second decisions I had to make, but I finally got him out of the SUV."
First responders arrived just as Raishbrook was pulling the driver from the vehicle.
"I didn't realize how close it was until one of the CHP officers told me my hair was singed from the fire," Raishbrook stated.
Paramedics rushed the unidentified man to a local hospital and was in critical condition for a time. Since then, Raishbrook announced the man is awake and responsive.
---
The California Network is the Next Wave in delivery of information and entertainment on pop culture, social trends, lifestyle, entertainment, news, politics and economics. We are hyper-focused on one audience, YOU, the connected generation. JOIN US AS WE REDEFINE AND REVOLUTIONIZE THE EVER-CHANGING MEDIA LANDSCAPE.
---
---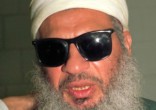 Omar Abdel-Rahman, notoriously known for planning a World Trade Center bombing in 1993, was imprisoned for life. LOS ANGELES, CA ... continue reading
---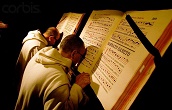 The Living, Incarnate Word, Jesus Christ, speaks to us through the written word found in the Bible. Understanding the Bible depends upon ... continue reading
---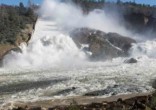 California braces itself for a four-day storm as Oroville Dam appears to be only one of many cities at risk of flooding. LOS ANGELES, CA ... continue reading
---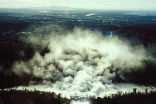 Engineers are working feverishly to repair the Oroville dam before fresh rains overwhelm it again. While officials say the danger has ... continue reading
---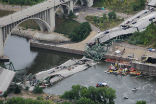 The crisis at the Oroville dam is a sign of how our nation's infrastructure is crumbling. Despite hundreds of billions earmarked for ... continue reading
---

Copyright 2017 Catholic Online. All materials contained on this site, whether written, audible or visual are the exclusive property of Catholic Online and are protected under U.S. and International copyright laws, © Copyright 2017 Catholic Online. Any unauthorized use, without prior written consent of Catholic Online is strictly forbidden and prohibited.