Uber hero saves teenage victim from prostitution ring MOMENTS after overhearing pimps give out the hotel room number
Uber hero saves teenage victim from prostitution ring MOMENTS after overhearing pimps give out the hotel room number
---
Keith Avila knew something was wrong with the young teen.
California Uber driver Keith Avila is a hero to a young victim of human trafficking.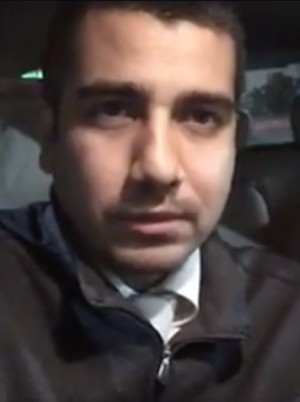 An Uber driver became a hero to a teenage girl.
LOS ANGELES, CA (Catholic Online) - During a routine drive, Avila picked up two women and a teenage girl. The girl sat beside him in the front seat while the women in the back openly spoke of selling the girl at a Holiday Inn in Sacramento.
Shocked, Avila said nothing.
He listened closely to the women, who discussed everything from what the girl should do to the exact hotel and room number they were going to.
As soon as they stepped from his vehicle, Avila called the police.
He went on Facebook to stream a live video to describe what happened as a police car pulls up behind him.
"Man, I just saw some crazy stuff right now," he says into his phone's camera. "I'm doing Uber. I decided to go do Uber right after work and I picked up a group of three girls. And they just started talking right in front of me like if I wasn't listening, I don't know.
"They just started talking right in front of me and I am at the Holiday Inn in south Sacramento. The police is just right there, look at that. And there was a 12-year-old girl just right here. Twelve-year-old girl, little girl.
"And the pimp was back there. I picked them up, I didn't know what was going on at first, I didn't know what was going on. But I started driving them and they started like talking - saying like everything that was going on, like what they were doing was child sex trafficking.
"And I was like -at first, like halfway there I realized it was child sex trafficking. So when I dropped them off, about four minutes later I just drove away, called the police, told them everything that was going on. The police arrived fast, I mean they don't play.
"They do not play. Not when you're doing child sex trafficking. They just came by, picked up the girls, and, luckily, I got the number of the ... room number of where they were gonna go."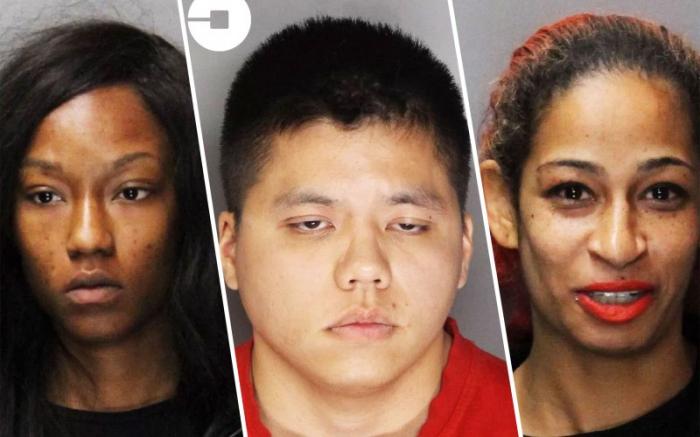 Three suspects arrested for child trafficking unlawful sexual acts with a minor.
The video continues, with Avila sharing how the female pimps "were describing what they were going to do when they get there" and told the girl to "check for guns, get the money before you start touching up on the guy."
He recalled one of the pimps saying, "Okay, here's what you do. Before we get inside, you want to hug the guy. the first thing you ask is, 'Do you have any weapons?' When you're hugging them, pat them down. Check for weapons.'"
The women then tells the girl to ask for her "donation" and get the cash before she walks into the room.
"When I heard that, it was so obvious," Avila told The Daily Beast. "There was no thought process. I'm going to call the police."
Officers responded immediately and Avila admitted: "What gave me chills is, the next day [police] said she was reunited with her family. She was missing. I felt kind of good about that."
He also learned she wasn't twelve, but sixteen-years-old.
Destiny Pettway and Maria Westley were the alleged pimps arrested for child trafficking that night. Disney Vang, the man waiting at the hotel room, was also arrested for unlawful sexual activity with a minor.
Avila's main job is as a photographer specializing in quinceañeras. He explained: "I take pictures of girls exactly her age. When I take pictures, everyone's happy and smiling. To see that, compared to what I saw [that night], I know, 'Okay, there's something wrong here.'"
Christopher Trim, a public informant officer for the Elk Grove Police Department, reported Pettway and Westley remain in custody on $500,000 bonds each. Vang was bailed out of Sacramento County jail.
media id="24267"]
Trim shared: "There is no expectation of privacy in an Uber or cab or Lyft. If people are in a situation where they're freely discussing a criminal activity, I would hope the driver forwards that to law enforcement."
When asked why Avila bothered to get involved, he simply responded: "Honestly, I didn't think about it. They had said what they said and it's one of those things where that's what you do."
---
Copyright 2017 - Distributed by THE CALIFORNIA NETWORK
Pope Francis Prayer Intentions for FEBRUARY 2017
Comfort for the Afflicted.
That all those who are afflicted, especially the poor, refugees, and marginalized, may find welcome and comfort in our communities.
---
---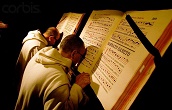 The Living, Incarnate Word, Jesus Christ, speaks to us through the written word found in the Bible. Understanding the Bible depends upon ... continue reading
---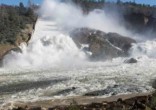 California braces itself for a four-day storm as Oroville Dam appears to be only one of many cities at risk of flooding. LOS ANGELES, CA ... continue reading
---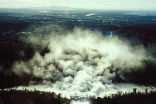 Engineers are working feverishly to repair the Oroville dam before fresh rains overwhelm it again. While officials say the danger has ... continue reading
---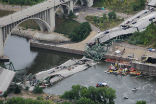 The crisis at the Oroville dam is a sign of how our nation's infrastructure is crumbling. Despite hundreds of billions earmarked for ... continue reading
---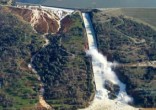 The Oroville dam may fail, and here is the reason why. The top layer of rock is "rotten," and will be quickly eroded and washed away if ... continue reading
---

Copyright 2017 Catholic Online. All materials contained on this site, whether written, audible or visual are the exclusive property of Catholic Online and are protected under U.S. and International copyright laws, © Copyright 2017 Catholic Online. Any unauthorized use, without prior written consent of Catholic Online is strictly forbidden and prohibited.