In order to break the cycle of poverty, we must first start with the heart. Catholic Online School is something very special, providing FREE Catholic Education to anyone, anywhere. Learn more about the Catholic Online School
Help us create new hope with your donation. This year, please consider making a donation of $5, $20, $50 or whatever you can to support Catholic Online School. Support Catholic Online School
Catholic Online School is something very special, providing FREE Catholic Education to anyone, anywhere. Learn more
This year, please consider giving $5, $20, $50 or whatever you can to Support Catholic Online School
Convicted of fraud, bribery, former New Orleans mayor gets 10 years in prison
---
By Catholic Online (NEWS CONSORTIUM)
7/10/2014 (3 years ago)
Catholic Online (www.catholic.org)
Standing fast behind his city after Hurricane Katrina, Ray Nagin fell from grace - hard and fast
He provided a brave face for the world as his city of New Orleans was devastated by Hurricane Katrina. Former New Orleans mayor Ray Nagin would later fall hard and fast from grace - he's been sentenced to 10 years in prison on corruption charges.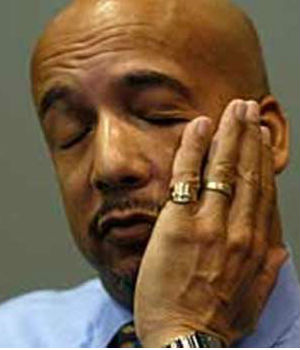 Prosecutors had requested a lengthy prison sentence fro former New Orleans mayor Ray Nagin. They argued that he was found guilty of 20 of 21 counts in the indictment in a bid to enrich himself and his family.
LOS ANGELES, CA (Catholic Online) - The 58-year-old Nagin was ordered to report to federal prison September 8 and to pay a restitution of $82,000. Found guilty in February of fraud, bribery and related charges involving crimes which took place before and after Katrina devastated the city in August 2005.
Some felt Nagin's sentence was far too light. Prosecutors argued that Nagin's 10 years falls well below typical guidelines that called for 15-20 years.
Help fight world hunger -- by going here --
"What Ray Nagin did was sell his office over and over and over again," Assistant U.S. Attorney Matthew Coman said. "The damage that Ray Nagin inflicted upon this community . is incalculable. We as a community need not and should not accept public corruption." A decision on whether to appeal will be made by U.S. Solicitor General Donald Verrilli.
Judge Ginger Berrigan determined that Nagin did not have a leadership role in the criminal conspiracy, saying all defendants are "equally culpable.
"Mr. Nagin's crimes were motivated in part by a deeply misguided desire to provide for those closest to him," she said.
Berrigan before sentencing indicated she would "downwardly depart from guidelines" and that "sentencing imposed should reflect Nagin's ability to harm the public again." Nagin said he would "trust in God that this would all work out."
Nagin was found guilty of accepting hundreds of thousands of dollars in bribes in the form of money, free vacation trips and truckloads of free granite for his family business. These bribes came from businessmen who wanted work from the city or Nagin's support for various hurricane recovery projects.
Prosecutors had requested a lengthy prison sentence. They argued that he was found guilty of 20 of 21 counts in the indictment in a bid to enrich himself and his family.
The government also argued that Nagin spent years covering up his crimes and that his testimony during the two-week trial showed an unwillingness to accept responsibility for his actions.
Nagin's crimes were compared with those of other public officials who drew stiff sentences, such as former Detroit mayor Kwame Kilpatrick who was sentenced to 28 years in prison.
"Nagin's widespread and corrosive breach of the public trust - lasting through much of his tenure in office - equals even the worst of these state and local corruption cases," Coman wrote.
---
Copyright 2018 - Distributed by THE CALIFORNIA NETWORK
Pope Francis Prayer Intentions for JANUARY 2018
Religious Minorities in Asia.
That Christians, and other religious minorities in Asian countries, may be able to practise their faith in full freedom.
---
---

This Martin Luther King Jr. Day will be the first without Sister Mary Antona Ebo, the only black Catholic nun who marched with civil rights ... continue reading
---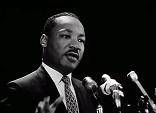 This January, the annual March for Life will take place once again in Washington, DC. On January 15th we commemorate a great Christian ... continue reading
---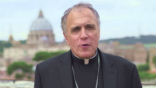 Americans must recommit to the fight against racism through love and faith, said the head of the U.S. bishops' conference in the days ... continue reading
---

Rain-triggered mudslides have killed 15 people and injured dozens of others in fire-ravaged California. The town of Montecito appears ... continue reading
---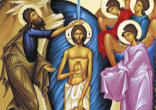 We are invited on this Feast to live our lives in the Theophany of the God who is a Trinitarian communion of Perfect love. The Christian ... continue reading
---