Historic anniversary reaffirms friendship between U.S. and France
70 years ago today, soldiers from the American, British, Canadian, and Free French armies participated in the largest seaborne invasion in history. In this valiant and herculean effort, over 156,000 allied soldiers completed a three-year encirclement of Nazi Germany, hammering the final nail into that regime's coffin at the cost of nearly 4,500 allied dead.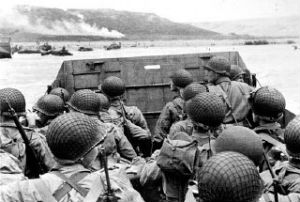 Over 1,000 veterans from WWII gathered with 19 world leaders on the bluffs overlooking Omaha beach to pay tribute to the events that took place on June 6, 1944.
LOS ANGELES, CA (Catholic Online) - Over the years, the June 6, 1944 Normandy landings have etched themselves into the collective consciousness of the Western world, especially in America.

Donate a Bible to a soldier or veteran today.

Movies and video games like "Saving Private Ryan", "The Longest Day", "The Big Red One", "Medal of Honor" and "Call of Duty" have continued to memorialize that terrible day in the popular culture of multiple generations, ensuring that the bravery and sacrifices made on those cold, unforgiving beaches can never be forgotten.


The deafening cacophony of explosions and death are gone, replaced by white sands and a gently rolling tide. Memorials, including the famous American cemetery at Colleville-sur-Mer, bask in the sun where only blood and death could be found all those years ago.
The few veterans who remain from that distant battlefield stood with President Barack Obama and French President Francois Hollande at that cemetery located on the bluffs overlooking Omaha beach-the bloodiest of the five beaches where nearly 2,500 American soldiers from V corps were killed in the landing- Friday, paying tribute to the men who fought on that beach.
The two dignitaries were there to mark an international friendship that has lasted more than 70 years, and the sacrifice that marked a turning point in the war in Europe.
"France will never forget what it owes these soldiers, what it owes the United States," said Hollande. "Vive [America]! Vive la France! And long live the memory of those who fell here for our liberty."
Obama also talked about the symbol that Normandy became.
"America's claim-our commitment to liberty, to equality, to freedom, to the inherent dignity of every human being-that claim is written in blood on these beaches, and it will endure for eternity."
"Gentlemen, we are truly humbled by your presence today," he said.
There were 19 world leaders, including Russian President Vladimir Putin and Ukraine's president-elect Petro Poroshenko, who gathered with over 1,000 veterans and numerous onlookers to honor that day and the men who fought.
---
Copyright 2017 - Distributed by THE CALIFORNIA NETWORK
Pope Francis Prayer Intentions for DECEMBER 2016
Universal:
End to Child-Soldiers: That the scandal of child-soldiers may be eliminated the world over.
Evangelization:
Europe: That the peoples of Europe may rediscover the beauty, goodness, and truth of the Gospel which gives joy and hope to life.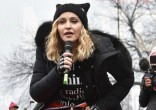 By Kenya Sinclair (CALIFORNIA NETWORK)
Pop star Madonna was one of several celebrities attending the Women's March on Washington Saturday, January 21, just one day after Donald Trump was sworn into the Presidency. LOS ANGELES, CA (Catholic Online) - Like many celebrities, Madonna spoke candidly without fear ... continue reading
---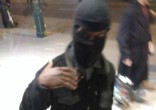 By Kenya Sinclair (CALIFORNIA NETWORK)
A group of President Donald Trump supporters were enjoying themselves in a sports bar in northwest Washington when a masked man approached the large glass window. LOS ANGELES, CA (Catholic Online) - Outside the Proper 21 sports bar, the masked protester pulled a phone ... continue reading
---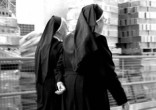 By (CNA/EWTN News)
Sister Madeleine Miller's efforts to substitute teach in a Nebraska public school ran afoul of a century-old law that left her bewildered - and prompted the state legislature to take another look at the law's dark past. Lincoln, NE (CNA/EWTN News) - "I was just ... continue reading
---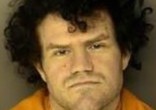 By Kenya Sinclair (CALIFORNIA NETWORK)
Chase Wall, a 33-year-old occult-obsessed meth addict, was arrested after beating his mother, stealing her car and leaving her for dead with a demon's name inscribed on her bloody chest. LOS ANGELES, CA (Catholic Online) - Wall's 66-year-old mother was discovered in a ... continue reading
---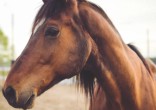 By Kenya Sinclair (CALIFORNIA NETWORK)
Researchers at the Université of Montréal (UdeM) in Canada made an important discovery this year, changing a key element of North American history. LOS ANGELES, CA (Catholic Online) - New research suggests humans first traveled to North America 24,000 ... continue reading
---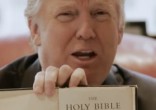 By Kenya Sinclair (CALIFORNIA NETWORK)
Donald Trump will be sworn into office on January 19. At that time, he will have not one but two Bibles - one of which will be pulled from the Library of Congress collection to commemorate the special event. LOS ANGELES, CA (Catholic Online) - Donald Trump will be ... continue reading
---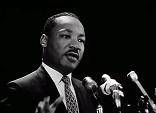 By Deacon Keith Fournier
On January 27, 2017, the annual March for Life will take place once again in Washington, DC. On January 16th we commemorate a great Christian and Human Rights Leader, Dr. Martin Luther King, Jr. He was assassinated in 1968 for defending the fundamental truth of ... continue reading
---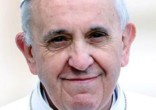 By Kevin Jones (CNA/EWTN News)
The upcoming inauguration of President-elect Donald Trump has raised questions about the future of immigration reform, but the nation's Catholic bishops remain hopeful. Washington D.C. (CNA/EWTN News) - "We also find it important that we engage the present incoming ... continue reading
---
By Nikki Crawford (CALIFORNIA NETWORK)
The Ringling Bros. and Barnum & Baily Circus announced they would be closing up shop for the final time this May after 146 years of bringing magic to families across the country. LOS ANGELES, CA (Catholic Online) - Everyone knows the Ringling Bros. and Barnum & ... continue reading
---

By David Drudge (CALIFORNIA NETWORK)
Atheism and agnosticism gained a boost during Obama's presidency as the number of people claiming no religious affiliation rose during his administration. LOS ANGELES, CA (California Network) - The Pew Research Center has released a report which states, "When it comes ... continue reading
---
All U.S. News