By Catholic Online (NEWS CONSORTIUM)
12/28/2013 (1 year ago)
Catholic Online (www.catholic.org)
Wiyot tribe members were slaughtered on Indian Island 153 years ago
For the surviving members of the Wiyot tribe, it will be a bittersweet return to their homeland. Wiyot tribal members will brave the choppy waters in Humboldt Bay in order to cross on to Indian Island. For three days, beginning March 28, the Wiyot will perform a world renewal ceremony on the island. It will mark the first time the ceremony has been performed since an Indian massacre of 153 years ago. It's hoped that this will add to the healing of the many injustices that the Wiyot have suffered since.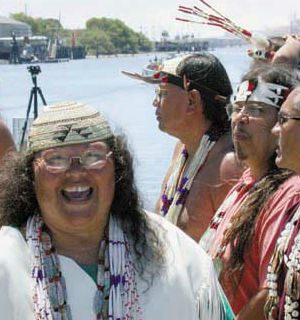 Wiyot tribal elder Cheryl Seidner passed around a bag at a meeting to collect money to purchase Indian Island in the 1990s. When she later collected $40,000 in the bag -- she was dumbfounded.
LOS ANGELES, CA (Catholic Online) - Indian Island is described as flat and marshy. The 275-acre island sits beneath a bridge near busy Route 255. The nondescript area in March will bear witness to a ceremony of rebirth and testament of survival for a people brought to the brink of extinction.

"We need to complete the ceremony of 1860 for the ones who were lost," Ted Hernandez, chairman of the 645-member tribe says.

It's not easy to recover from a massacre. The worst ethnic slaughters in U.S. history occurred in 1860 as the Wiyot danced and sang at a world renewal ceremony on Indian Island. A posse of white settlers stealthily crept up on the tribe that terrible night in 1860 and murdered more than 50 Native American women and children, mostly with axes and hatchets.

"Amidst the wailing of mutilated infants," the San Francisco Bulletin wrote at the time, "the savage blows are given, cutting through bone and brain."

Nearby settlers carried out two more massacres that night, killing an additional 90 Indians. The majority of those killed were Wiyot, and for more than a century it seemed the Wiyot were a destroyed people.

Forced into a local Army fort, the Wiyot were forbidden to use their own language. The last fluent speakers eventually died off, and in 1958 the U.S. government, intent on mainstreaming Native Americans, stripped the Wiyot of their tribal status.

The Wiyot, many of whom succumbed to drug and alcohol abuse, slowly began to recover. The Wiyot Nation, which finally regained tribal status in 1990, began the slow process of returning to Indian Island.

Around 1970, Wiyot tribal chair Albert James began talking about taking the site back.

"It's the center of our world," his niece Cheryl Seidner, a Wiyot elder said. "Our ancestors have always lived there, and Albert was envisioning a cultural center and a museum."

The Tuluwat site came up for sale in 1990. Seidner, then an administrative assistant at Humboldt State University, approached the Wiyot tribal council, proposing that it buy the property.

"They told me, 'You don't have a right to propose that,'" she recalled. "And I was a good kid. I stepped back."

The world has changed, and the Wiyot have changed with it . but we still need our traditions. We need something to hold on to.

Seidner became the Wiyot's tribal chair later that decade, and the Tuluwat site went up for sale again. The asking price was $106,000. At a meeting of the National Congress of American Indians, in Palm Springs, California, a friend stood on a table beseeching the 1,400 attendees to help Seidner with a down payment before passing around a paper bag.

"When I got back to my hotel room and counted the money," Seidner said, "we had raised $40,000. I was dumbfounded."




---
Copywriter 2015 - Distributed by THE NEWS CONSORTIUM
Pope Francis Prayer Intentions for July 2015
Universal:
That political responsibility may be lived at all levels as a high form of charity.
Evangelization:
That, amid social inequalities, Latin American Christians may bear witness to love for the poor and contribute to a more fraternal society.
---
---
---

By Kenya Sinclair (NEWS CONSORTIUM)
Hurricane Katrina left nearly 2,000 people dead and thousands more were homeless and wounded. LOS ANGELES, CA (Catholic Online) - In 2005, Hurricane Katrina caused America's most expensive natural disaster, with a repair bill of $150 billion. Entire roads were washed ... continue reading
---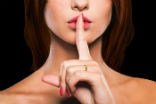 By Marshall Connolly, Catholic Online (NEWS CONSORTIUM)
This Sunday could be a distressing day for millions of churchgoers across the country. As many as 400 pastors, some of them leading megachurch congregations, may resign following the Ashley Madison leak. LOS ANGELES, CA (Catholic Online) - Hypocrisy can be found in ... continue reading
---

By Kenya Sinclair (NEWS CONSORTIUM)
An assumed Christian man was found dead in his apartment with a bloody Bible near his head. The murder is believed to have been committed by three Muslim refugees who attended a party at the dead man's home in Portland, Maine. LOS ANGELES, CA (Catholic Online) - ... continue reading
---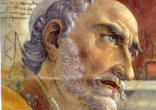 By Deacon Keith Fournier
But we too can encounter Christ in reading Sacred Scripture, in prayer, in the liturgical life of the Church. We can touch Christ's Heart and feel him touching ours. Only in this personal relationship with Christ, only in this encounter with the Risen One do we ... continue reading
---

By Kenya Sinclair (NEWS CONSORTIUM)
WDBJ-TV station grieves the loss of Alison Parker and Adam Ward the morning after their on-air murders. Los Angeles, California (Catholic Online) - Thursday morning was emotional, as WDBJ-TV anchor Kim McBroom joined hands with anchor Steve Grand, who came in ... continue reading
---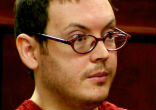 By Catholic Online (NEWS CONSORTIUM)
On July 20, 2012, James Eagan Holmes, now 27, walked into an Aurora, Colorado movie theater during a late-night showing of "The Dark Knight Rises." He opened fire, killing 12 people and wounded 70. Holmes will never step outside a prison ever again - he was sentenced ... continue reading
---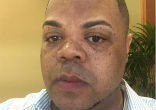 By Catholic Online (NEWS CONSORTIUM)
Stories have come forward regarding 41-year-old former TV news reporter Vester Flanagan, accused in the on-air shooting deaths of 24-year-old WDBJ reporter Alison Parker and 27-year-old camera operator Adam Ward. Flanagan, who committed suicide after the ... continue reading
---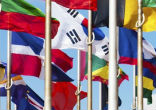 By Catholic Online (NEWS CONSORTIUM)
It seems that certain parties leapt to conclusions too readily... The Vatican has requested that the Palestinian U.N. mission to remove all references to the Holy See from a draft resolution. The Palestinians have put forth a formal request to the U.N. General Assembly ... continue reading
---

By Talia Ramos (NEWS CONSORTIUM)
With the last-minute push of pro-police lobbyists, it is now legal for the North Dakora law enforcers to fly drones equipped with "less than lethal" weapons such as tasers, pepper spray and tear gas. MUNTINLUPA, PHILIPPINES (Catholic Online) - During a hearing in ... continue reading
---
By Marshall Connolly, Catholic Online (NEWS CONSORTIUM)
The ALCU has succeeded in forcing a Catholic hospital to perform a sterilization procedure in what is certainly a direct affront to religious freedom. More importantly, the case could be a predictor of how the larger issue of religious freedom will play out across the ... continue reading
---
All U.S. News