This brave man has stood firm against one of the greatest assaults against truth in our time, the assault on marriage and the family and society founded upon it
The law is bad law because it will contribute over the long run to the further dissolution of marriage and family life, which are the bedrock of any society. The Church will therefore continue and strengthen her ministry to families. We have lived with bad laws before, and we will do our best to adjust to this one for the sake of social harmony. (Cardinal George)
Cardinal George: We are called, by reason of our belief that every person is made in God's image and likeness, to love and respect all of our brothers and sisters, without exception. But we express this respect within the context of our belief in how God has made us and made the world. This belief and this love is the basis of our joy in living the Catholic faith with integrity of mind and heart
CHICAGO, IL (Catholic Online) - My readers know I have a 'pet peeve', to use an expression which my dear deceased mother used to use quite frequently. It is the haranguing of Catholic Bishops on cranky corners of the Catholic blogosphere and in some Catholic media circles. I refer to it collectively as the Catholic circular firing squad. I think it impedes our mission, often sins against charity and fails to recognize our obligation in solidarity. One of my antidotes to the malady is to call  attention to the courageous Bishops standing firm in the ancient but ever new Catholic Christian faith and carrying forward her message of true and authentic freedom to the world.

These men are unafraid of engaging the collapsing culture in which we live with the liberating Good News of the Gospel. In my ecumenical work at the intersection of faith and culture, I am increasingly reminded by Christian friends in other faith communities of the impact of many of our Bishops on them. I wish some half empty Catholic commentators could hear what I hear.    Francis Cardinal George, O.M.I, the Cardinal Archbishop of Chicago, is one of the great churchmen of our age. His courage has been demonstrated throughout his service to the Church and the world in which she carries forward in time the redemptive mission of the Lord. He is a holy man, in love with the Lord and well aware of the challenges we face in this new missionary age.

The Cardinal's mettle was personally demonstrated to me sometime back by his heroic struggle against cancer. It moved me deeply. Not a complaint, but a witness of prophetic hope in a culture of despair. He is a prophetic leader, unapologetically committed to proclaiming and defending truth in an age of relativism, militant secularism, nihilism and hostility toward the Church, her message and mission. He has long been a defender of the fundamental human right to life of our first neighbors in the first home of the womb. He is a friend of the poor and a man of mercy.  This brave man has stood firm against one of the greatest assaults against truth in our time, the assault on marriage and the family and society founded upon it.  He knows the implications of the struggle - and the ferocity of the opposition. This weekend he asked that the letter set forth below be included in every parish bulletin in the Archdiocese of Chicago. It can be found in pdf format here. *****

November 11, 2013 Dear Brothers and Sisters in Christ, As you all know, the State of Illinois has entered into law the recognition of same-sex unions as marriages. The Church was part of the public debate, as you also know. We tried to explain that this is not primarily a religious issue, since marriage comes to us from nature as the union of a man and a woman, long before Christ walked the earth or the state came into being. Nevertheless, there will be consequences for the Church and society that will become clearer as the law is used to sue for discrimination. The law has made some gays and lesbians happy, and that is not a bad thing in itself. The law, however, is bad law because it will contribute over the long run to the further dissolution of marriage and family life, which are the bedrock of any society. The Church will therefore continue and strengthen her ministry to families. We have lived with bad laws before, and we will do our best to adjust to this one for the sake of social harmony. One of the consequences for our religion is already evident in the misuse of Pope Francis' words, spoken last summer, about our attitude toward an individual gay person who has asked God for forgiveness. The Pope was not speaking about approving gay marriage. To use his words against his teaching, as they were used on the floor of the State House of Representatives on November 5, is less than intellectually honest. We are called, by reason of our belief that every person is made in God's image and likeness, to love and respect all of our brothers and sisters, without exception. But we express this respect within the context of our belief in how God has made us and made the world. This belief and this love is the basis of our joy in living the Catholic faith with integrity of mind and heart. I thank you for your life of faith. God bless you and those you love.
---
Copyright 2015 - Distributed by THE CALIFORNIA NETWORK
Pope Francis Prayer Intentions for April 2016
Universal:
Small Farmers: That small farmers may receive a just reward for their precious labor.
Evangelization:
African Christians: That Christians in Africa may give witness to love and faith in Jesus Christ amid political-religious conflicts.
---
---
---

By Kenya Sinclair (CALIFORNIA NETWORK)
Ron and Becky Miscavige escaped the California Scientology compound known as the "Gold Base" and have stepped forward to share their story. LOS ANGELES, CA (Catholic Online) - Scientology is a quiet religion shrouded in secrets - many of which are believed to be ... continue reading
---

By David Drudge (CALIFORNIA NETWORK)
President Obama, in an act of self-depreciating humor, has made a SNL-style spoof about his retirement. While amusing at moments, we can't decide if the video is good, because to make it he had to take time away from issuing executive orders, or bad, because it must ... continue reading
---

By Kenya Sinclair (CALIFORNIA NETWORK)
The CIA celebrated the 5-year anniversary of Osama bin Ladin's death by posting "live tweets" of the raid that killed him. LOS ANGELES, CA (Catholic Online) - For those who don't have a Twitter account, the CIA posted a timeline of the raid on their website.The tweets ... continue reading
---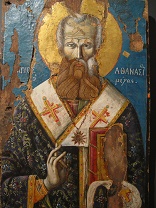 By Deacon Keith Fournier
The Bishop and Doctor of the Church whom we honor today in the Roman Catholic Liturgical Calendar was called the Defender of the Incarnation. This title summarizes a life given over to defending the central Christian claim - about who Jesus is and who we can be - ... continue reading
---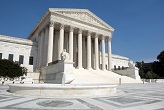 By J. Kenneth Blackwell
While much of our attention is on the Presidential race, the looming battle over a Supreme Court nomination merits no less attention. The battle lines are clear in this nomination and the future of the Court and our Constitutional principles are at ... continue reading
---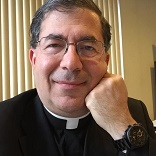 By Fr. Frank Pavone, National Director, Priests for Life
Amoris Laetitia is a timely and loving exhortation for families towards genuine charity that begins within the nuclear family. It can be described as a new road-map for a culture that has taken a sad and tragic detour. The Joy of Love recognizes women's ... continue reading
---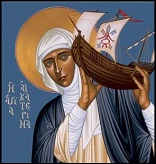 By Deacon Keith Fournier
Father, raise up women like Catherine of Siena for this new missionary age of your Church. Women who are so in love with you, and so conformed to the Image of your Son, they can do for your Church in this hour, what she did in her own. Saints are a gift for the ... continue reading
---

By Kenya Sinclair (CALIFORNIA NETWORK)
Andrew Cash practiced his religious rights at Missouri State University - and was dismissed from the master's program in counseling as a result. LOS ANGELES, CA (Catholic Online) - According to the Catholic News Agency, Cash was referring same-sex couples to another ... continue reading
---

By David Drudge (CALIFORNIA NETWORK)
Does the news seem a little too pro-American to you? Does it seem reporters pull punches and that the real issues are ignored? Perhaps that's the result of a quiet change to the law that took place in 2013. A law banning the use of government propaganda on the American ... continue reading
---

By Matt Hadro (CNA)
Experts from across the political spectrum are calling for criminal justice reform, as a new White House report shows the human and economic costs of the current justice system. Washington D.C. (CNA) - "This is a singular moment in one of the most challenging issues ... continue reading
---
All U.S. News