By Catholic Online (NEWS CONSORTIUM)
10/11/2013 (1 year ago)
Catholic Online (www.catholic.org)
Kwame Kilpatrick quit in 2008 over extramarital affair
His name will now always carry more than a just a hint of infamy: Former Detroit Mayor Kwame Kilpatrick has been sentenced to 28 years in federal prison on a public-corruption conviction. One of the chief architects of that once-proud American city's bankruptcy, Kilpatrick had resigned his position in 2008 over sexually explicit messages and an extramarital affair.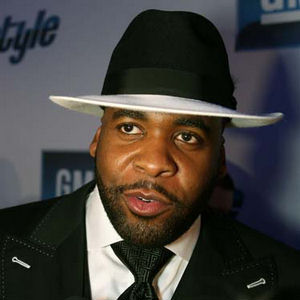 The stiff prison sentence is the last step for the 43-year-old Kwame Kilpatrick after a series of scandals destroyed his political career and drove Detroit into near-ruin.
LOS ANGELES, CA (Catholic Online) - Entering the court in handcuffs and wearing prison clothes, Kilpatrick has been in custody since his conviction in March. A 28-year sentence as a minimum had been requested by the government, although the former mayor had hoped the sentence would be less than 15 years.

It was the last step for the 43-year-old Kilpatrick after a series of scandals destroyed his political career and drove Detroit into near-ruin. Serving as mayor from 2002 until fall 2008, Kilpatrick padded his bank account with tens of thousands of dollars, traveled the country in private planes - and even bullied his campaign fundraiser for cash concealed in her bra!

"I'm ready to go so the city can move on," Kilpatrick told the judge. "The people here are suffering, they're hurting. A great deal of that hurt I accept responsibility for."

Kilpatrick was convicted last March of racketeering conspiracy, fraud, extortion and tax crimes. The government called it the "Kilpatrick enterprise," a long-running scheme to shake down contractors and reward friends. Sussed-out his own text messages, which revealed efforts to fix deals for friend Bobby Ferguson, an excavator who got millions of dollars in city work through the water department.

Contractors said they were forced to take on Ferguson as a partner or risk losing lucrative deals.

An investigation of his bank accounts and credit cards found that Kilpatrick spent a whopping $840,000 beyond his salary during his time as mayor. Attorneys tried to explain away the money as generous gifts from political supporters who opened their wallets for birthdays or holidays.

Kilpatrick also tapped a nonprofit fund, which was created to help distressed Detroit residents, to pay for yoga, camps for his kids, golf clubs and travel.

"A man with the charisma and ability of Mr. Kilpatrick chose to use his talents on personal aggrandizement and enrichment when he had the potential to do so much for the city," Judge Nancy Edmunds said before imposing the sentence.

Detroit voters soon will elect a third mayor since Kilpatrick's departure, although the city is under the control of an emergency manager, Kevyn Orr, for at least another year.

A birth foretold: click here to learn more!


---
Copywriter 2015 - Distributed by THE NEWS CONSORTIUM
Pope Francis Prayer Intentions for May 2015
Universal:
That, rejecting the culture of indifference, we may care for our neighbours who suffer, especially the sick and the poor.
Evangelization:
That Mary's intercession may help Christians in secularized cultures be ready to proclaim Jesus.
---
---
---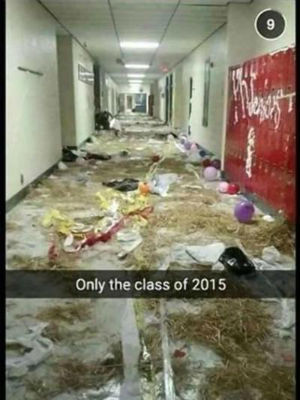 By Talia Ramos (NEWS CONSORTIUM)
One hundred senior high school students from Sequoyah High School in Madisonville, Tennessee were banned from graduation for misconduct after their involvement in a "trashy" prank at their school. The horrible prank, caught on camera, also resulted in the school ... continue reading
---

By Nikky Andres (NEWS CONSORTIUM)
On Nevada's fourth year of extreme drought, the state awaits the hot, dry, and long summer that will bring the risk of wildfires. According to the U.S. Drought Monitor, three of the five Great Basin states, which are Utah, Oregon and Nevada, are in 99 percent drought ... continue reading
---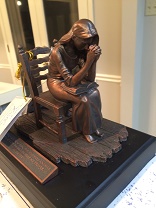 By Jennifer Hartline
I am sad for my country, and for the world. I grieve for the immorality that has become so commonplace and celebrated. I grieve for the family -- father, mother, and children -- as I watch it crumble and be slowly erased from our collective understanding. I ... continue reading
---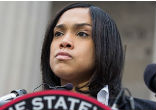 By Catholic Online (NEWS CONSORTIUM)
After the great tragedy of widespread rioting in Baltimore following the death of young black man Freddie Gray while in police custody, there is hope. The six police officers suspected in his death - three white and three black, now immediately face homicide ... continue reading
---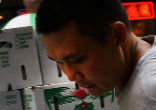 By Catholic Online (NEWS CONSORTIUM)
In spite of its next-door proximity to the United States, Mexico has lost the lead in send immigrants to the United States. Both China and India have increasingly been sending immigrants to American shores to work and live. LOS ANGELES, CA (Catholic Online) - ... continue reading
---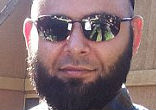 By Catholic Online (NEWS CONSORTIUM)
Thirty-year-old Elton Simpson, along with his 34-year-old roommate Nadir Soofi was shot dead by police at an anti-Islamist art contest near Dallas, Texas Sunday night. Both men were shot dead by police after they fired upon an unarmed security guard in the ... continue reading
---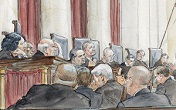 By Edwin Meese III & J. Kenneth Blackwell
Refusing to give effect to Congress's law would usher in an era where courts routinely let presidents rewrite statutes whenever the words Congress adopts does not produce outcomes the president likes. It will permanently cede legislative power to the executive ... continue reading
---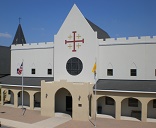 By Fr. Peter M. J. Stravinskas, Ph.D., S.T.D.
When Pope Urban II called for the First Crusade in 1095, he envisioned it as a defensive action, designed to liberate the Holy Land from the Muslims and to protect the lives of Christians living there and of pilgrims going there. It is interesting that what ... continue reading
---
By Catholic Online (NEWS CONSORTIUM)
According to a poll, a vast majority of Americans fear further racial unrest come the long, hot summer months. A whopping 96 percent of those surveyed feel that there will be further demonstrations and rioting later this year. LOS ANGELES, CA (Catholic Online) ... continue reading
---
By Talia Ramos (NEWS CONSORTIUM)
New research suggests that areas in the northern part of the United States have higher mortality rates for black Americans and the people were found to be more racist. Researchers from the University of Maryland, found that areas with more people Google searching the ... continue reading
---
All U.S. News