By Catholic Online (NEWS CONSORTIUM)
10/1/2013 (1 year ago)
Catholic Online (www.catholic.org)
Here is your list of closures.
Here is a simple list of the organizations affected by the government shutdown.
LOS ANGELES, CA (Catholic Online) - Here is a simple list of the agencies affected by the government shutdown, in case you were wondering how the shutdown could affect you.

The shutdown has occurred because Congress could not agree with the President on appropriations, or spending bills, to keep open the various branches and agencies of the federal government. In recent years, Congress has had to pass emergency bills to keep the government operating at full capacity because consensus is harder to come by.

The last funding measure, which passed on March 28, 2013, ended on Sept. 30. Now without money to fund all the branches of government, non-essential workers and services must be stopped until funding is restored.

Here's the list of who is affected and how:

Federal workers are divided into two groups, "essential" and "non essential." Essential workers must stay on the job during a shutdown, but don't get paid. Non-essential workers get sent home.

Any employee who works in public safety, national security and the like, or more specifically, "provides for the national security, including the conduct of foreign relations essential to the national security or the safety of life and property," according to the regulations of the Office of Management and Budget, is deemed "essential" or officially "excepted." The people work but aren't paid.

One exception is the military. Congress did agree to continue military pay during any shutdown.

Air traffic controllers, emergency agencies, medical, border patrol, federal prisons, the majority of law enforcement personnel, federal banking regulators (hmm) and those managing the power grid stay at work. So does anyone who guards federal property.

Agencies that are supposed to fund themselves, such as the Postal Service and Federal Reserve remain open.

Congress and the President are still drawing pay because their pay is written into law. Of course, they could step up and pledge to donate their pay to something useful for the duration, but none have so pledged. It's powerful evidence of their integrity.

The pay of these workers could be delayed, as soon as money dries up. Many workers will see their next check because funds have been budgeted and allocated, but if the shutdown persists, then pay will be delayed. It will be paid back later when finding is restored, but that can make life difficult in a month or two as savings get depleted.

Everything else is shut down.

The National Institutes of Health will not accept new patients for clinical research trials, nor will the Centers for Disease Control and Prevention have personnel to keep up its seasonal flu protection program.

In housing, the Department of Housing and Urban Development will not provide any housing vouchers. People looking for federal assistance with their loans will have to wait.

E-verify will shut down, which could affect thousands of people seeking work.

The Justice Department will suspend civil cases until funding is restored.

The National Park Service will close hundreds of national parks and museums. Millions of visitors could be turned away from enjoying these public spaces and monuments.

The Environmental Protection Agency will shutter its doors with a few exceptions.

The Labor Department will close including OSHA.

The Commodity Futures Trading Commission, which watches over the U.S. derivatives market will close. The Securities and Exchange Commission will remain open.

Social Security will keep enough people on hand to keeps ending checks. Disability cases will be placed on hold. No new cases will be heard.

Foreign applications for U.S. visas will be accepted, but only as long as funding remains to do so.

Veterans benefits will largely continue, and the VA hospitals will continue to operate. However, education benefits and rehabilitation benefits will be stopped. Disability and pensions could become delayed or stopped if the shutdown persists more than a few weeks.

NASA and a majority of their employees are out of Mission Control centers and other facilities. The Mars rovers have been stopped.

The IRS may stop processing some tax refunds.

Approval of small business loans thought the Small Business Administration will stop.

State unemployment funds could see some disruption in cases where the agencies depend of federal assistance.

The Washington Post also has an excellent list of who is impacted and how.


Click here to learn about our Saint Michael the Archangel conference this Nov 1-3!


---
Copywriter 2015 - Distributed by THE NEWS CONSORTIUM
Pope Francis Prayer Intentions for May 2015
Universal:
That, rejecting the culture of indifference, we may care for our neighbours who suffer, especially the sick and the poor.
Evangelization:
That Mary's intercession may help Christians in secularized cultures be ready to proclaim Jesus.
---
---
---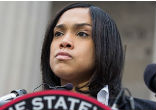 By Catholic Online (NEWS CONSORTIUM)
After the great tragedy of widespread rioting in Baltimore following the death of young black man Freddie Gray while in police custody, there is hope. The six police officers suspected in his death - three white and three black, now immediately face homicide ... continue reading
---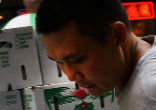 By Catholic Online (NEWS CONSORTIUM)
In spite of its next-door proximity to the United States, Mexico has lost the lead in send immigrants to the United States. Both China and India have increasingly been sending immigrants to American shores to work and live. LOS ANGELES, CA (Catholic Online) - ... continue reading
---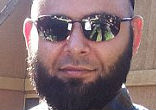 By Catholic Online (NEWS CONSORTIUM)
Thirty-year-old Elton Simpson, along with his 34-year-old roommate Nadir Soofi was shot dead by police at an anti-Islamist art contest near Dallas, Texas Sunday night. Both men were shot dead by police after they fired upon an unarmed security guard in the ... continue reading
---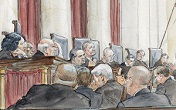 By Edwin Meese III & J. Kenneth Blackwell
Refusing to give effect to Congress's law would usher in an era where courts routinely let presidents rewrite statutes whenever the words Congress adopts does not produce outcomes the president likes. It will permanently cede legislative power to the executive ... continue reading
---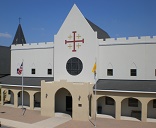 By Fr. Peter M. J. Stravinskas, Ph.D., S.T.D.
When Pope Urban II called for the First Crusade in 1095, he envisioned it as a defensive action, designed to liberate the Holy Land from the Muslims and to protect the lives of Christians living there and of pilgrims going there. It is interesting that what ... continue reading
---
By Catholic Online (NEWS CONSORTIUM)
According to a poll, a vast majority of Americans fear further racial unrest come the long, hot summer months. A whopping 96 percent of those surveyed feel that there will be further demonstrations and rioting later this year. LOS ANGELES, CA (Catholic Online) ... continue reading
---
By Talia Ramos (NEWS CONSORTIUM)
New research suggests that areas in the northern part of the United States have higher mortality rates for black Americans and the people were found to be more racist. Researchers from the University of Maryland, found that areas with more people Google searching the ... continue reading
---

By Nikky Andres (NEWS CONSORTIUM)
Jessica Corrales, a 24-year old victim of assault, ran for cover with her mother and niece inside the City Hall at the California desert town of Hesperia as a crazed guy covered in blood chased after them. MUNTINLUPA, PHILIPPINES (Catholic Online) - In the cell phone ... continue reading
---

By Talia Ramos (NEWS CONSORTIUM)
New Black Panther Party's national leader, Hashim Nzinga, said that they are "willing to die or kill to save our babies and to save a black nation that is dying before our eyes," during the week's broadcast for the "Black Power Radio." MUNTINLUPA, PHILIPPINES (Catholic ... continue reading
---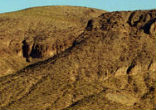 By Catholic Online (NEWS CONSORTIUM)
It's just the latest bad news in an increasingly dry year for the Southwestern states. Lake Mead in Nevada is at critically low levels. The popular recreation spot is at 38 percent capacity, the lowest the lake has been since the 1930s. LOS ANGELES, ca ... continue reading
---
All U.S. News