War On the Horizon: Why is this Obama employee promoting a race war?
---
By Catholic Online (NEWS CONSORTIUM)
8/22/2013 (4 years ago)
Catholic Online (www.catholic.org)
Ayo Kimathi includes half-white Obama on his list of enemies.
The Obama administration is becoming embroiled in a new scandal after a Department of Homeland Security official was caught running a website that openly promotes the killing of whites. That official is also responsible for procurement of weapons and ammunition for the Department.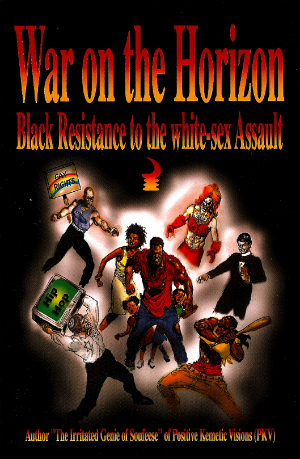 Artwork taken from the War On the Horizon site.
LOS ANGELES, CA (Catholic Online) - A Department of Homeland Security official responsible for purchasing guns and ammunition for the Department has been caught running a website that calls for a race war against whites.
The website sells videos alongside its militant, racist message. When asked about the website, Ayo Kimathi told his superiors that the site was established to sell videos.
However, a review of the website reveals it sells a lot more than videos. It also sells the concept of a race war with whites, saying that "in order for Black people to survive the 21st century, we are going to have to kill a lot of whites - more than our Christian hearts can possibly count," according to a report from the Southern Poverty Law Center which outed the official. 
A supervisor who asked not to be named, said his coworkers fear him as someone who could "go postal" meaning they fear he could become angry and murder his coworkers. "I am astounded he's employed by the federal government, let alone Homeland Security," the supervisor told the SPLC on the condition of anonymity.
What is more astounding is that in order to set up such a website and maintain it, Kimathi would have been required to obtain written permission from his superiors first because he is a law enforcement agency employee. That means someone authorized his website.
The SPLC says he misrepresented the true nature of his website to his superiors by calling the website merely "WOH" to his superiors. He never explained that WOH actually means "War on the Horizon." He passed the site off as an entertainment site.
Nonetheless, one must wonder what is going on in the DHS that such behavior can occur in the first place, then continue. At no point does it seem that supervisors ever reviewed that Kimathi was doing online.
In fact, it is unclear if he will even face disciplinary action over the site because after all, he did have permission.
The DHS has been in the news recently for purchasing over a billion rounds of ammunition as well as armored vehicles and other heavy equipment and guns. The Obama administration has never given a satisfactory answer as to why the DHS has been in such acquisition mode. However, in his role within the DHS, Kimathi is one of the managers responsible for making these purchases.
And now he has been caught calling for a literal race war against whites.
The website has a list of enemies on it, and that list includes President Obama, who is himself technically half-white. Obama's mother was caucasian. Obama has been accused of preparing for a race war of his own, and of baiting racial issues by exploiting topics such as the Trayvon Martin shooting acquittal of George Zimmerman.
It remains the subject of speculation what Obama's personal agenda may be and if it is grounded in racism. Despite that Obama does remain an enemy of life, advocating abortion and other anti-life measures as well as calling for Christians to pay for these measures so women can access them for free.
However despicable Christians may find these moves, and what could possibly be anti-Catholic and anti-Semitic motives in the administration, these accusations also remain speculative. Although evidence is growing.
Still, there appears to be no connection between Obama and Kimathi other than being listed as an "enemy" on the website and Obama being his technical boss.
There is no comment yet from either Kimathi or the DHS or President Obama on the scandal. As of mid-morning PDT on Thursday, the site was offline due to heavy traffic.
The site is "War on the Horizon" and it contains militant rhetoric. Discretion is advised when viewing the content.
---
Copyright 2017 - Distributed by THE CALIFORNIA NETWORK
Pope Francis Prayer Intentions for SEPTEMBER 2017
Parishes.
That our parishes, animated by a missionary spirit, may be places where faith is communicated and charity is seen.
---
---
"Evacuate or die," is the warning to residents of Puerto Rico as category 5 hurricane Maria churns towards the island territory. Maria has ... continue reading
---

A rap artist has published a video that shows him lynching a child. The production is intended to support the Black Lives Matter movement, ... continue reading
---
A viral video of a nun going to work on a fallen tree with a chainsaw is raising brows online. But why should it? Nuns are among the ... continue reading
---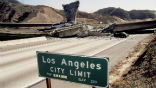 This year, California went from due to overdue for the Big One. That's the name residents have for a massive quake that scientists predict ... continue reading
---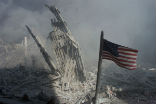 President Trump and First Lady, Melania Trump led a moment of silence from the White House steps in memorial for the 9/11 attacks. LOS ... continue reading
---