Despite President Obama's massive effort to get new gun control legislation passed, the Democrat controlled Senate voted it down on Wednesday, April 17. But don't expect the issue to go away. Gun control remains a hot-button issue in the United States.No one wants our children subjected to gun violence. However, others worry about our constitutional rights being trampled in the process, which also results in violence to our children.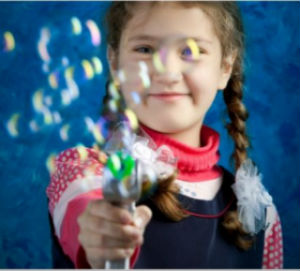 Bubble guns, Lego guns, Nerf guns, paper guns, and pointing fingers causing hysteria in schools across America
KNOXVILLE, TN (Catholic Online) - Despite President Obama's massive effort to get new gun control legislation passed, the Democrat controlled Senate voted it down on Wednesday, April 17. But don't expect the issue to go away. Gun control remains a hot-button issue in the United States. In this article, I will explore one of the main reasons why I believe this issue remains so controversial.

Ever since the horrific tragedy at Sandy Hook Elementary, the typical reason given by gun control advocates for more legislation has been "to protect our children from gun violence." No one wants our children subjected to gun violence. However, others worry about our constitutional rights being trampled in the process, which also results in violence to our children.

Senate Majority Leader Harry Reid referred to people in this group as "conspiracy theorists who believe in black helicopters and false flags." Vice President Biden said something similar. In the Rose Garden, minutes after the Senate vote, President Obama assured the American people that this bill did not infringe on our constitutional rights; and he called those who feared that it did and who lobbied against it, liars.

But gun control advocates have given cause for legitimate concern about our constitutional rights. President Obama once indicated that he did not like the constraints that the Founding Fathers placed in the Constitution. He called it a "charter of negative liberties," and he complained that it only says what the federal government can't do (as it should). The entertainer, Jay Mohr, gave us a more recent example when he used the horrible bombing on April 15 at the Boston Marathon to promote his views on gun control.

He tweeted the following: "What bothers me most about today is that we're getting used 2 it. ENOUGH. 2nd amendment must go. Violence has 2 stop. Culture MUST change." I find it difficult to see a meaningful connection between the bombing and gun control, but the important point, for our immediate purpose, is his reference to the Second Amendment.

Not long after the Sandy Hook massacre, CBS aired a segment called "Let's Give Up On The Constitution." The segment featured a commentary by Louis Michael Seidman, a law professor at Georgetown University. It was based on a highly politicized, relativistic view of American history and the Constitution. I have included a video of the CBS segment at the top of this page. Please take a moment and watch it.

On the other hand, Edward J. Erler, a professor of political science at California State University, San Bernardino, does not see history through a relativistic lens. Neither does he see the Constitution as an evolving document. He gave a lecture on the Second Amendment at Hillsdale College, which was published in the March issue of Imprimis. I believe it clearly explains why there is so much controversy surrounding the issue of gun control.

The Second Amendment states: "A well regulated Militia, being necessary to the security of a free State, the right of the people to keep and bear Arms, shall not be infringed." Each of the first ten amendments (Bill of Rights) to the Constitution mentions a specific right of the people. The Second Amendment is unique because it also mentions a reason for the right.

The reason is that militias are "necessary to the security of a free state." This reason is based on two factors: that militias are made up of citizen-soldiers as opposed to professionally trained soldiers; and the belief that "whenever governments mean to invade the rights and liberties of the people, they always attempt to destroy the militia."

Erler then explains that the term "free state" is not about states' rights in the sense that we understand states' rights today. Rather, its common understanding in 18th century political discourse had to do with a country being free from tyrannical rule.

The professor also explains that one of the key questions being asked today is whether the right to "keep and bear arms" is an individual right or a collective right. Erler says that the Framers of the Constitution were not familiar with the idea of collective rights. And James Madison said that the Bill of Rights "relate [first] . . . to private rights."

Erler also notes that the justification for government is based on a social compact made up of individuals who want to form a political society in order that their rights and interests may be under the safeguard of the whole."

Moreover, it is understood that these rights are not created by government, that they exist by nature; however, governments are necessary to secure them. In this way, each person secures equal protection for their individual rights, "while at the same time incurring the obligation to protect the rights of their fellow citizens."

In this respect, Erler concludes that "the people are a militia, formed for the mutual protection of equal rights." Thus, all the individuals comprising the civilian population, the whole people, constitute the militia. And "disarming the people dissolves their moral and political existence."

Erler then goes on to say that the idea of collective rights was an invention of the "Progressive founders of the administrative state, who were engaged in a self-conscious effort to supplant the principles of limited government embodied in the Constitution." They also rejected the idea that rights were derived from human nature or God. They claimed that there was no permanent human nature, only evolving social conditions.

In addition, they believed the idea that rights were grounded in human nature was an "enemy of collective welfare which should always take precedence over the rights of individuals." The Progressives further believed that welfare not liberty is the "primary object of government, and government should always be in the hands of experts."

Therefore, "no individual should be responsible for the defense of himself and his family, but should leave it to the experts. The idea of individual responsibilities, along with that of individual rights, is in fact incompatible with the Progressive vision of the common welfare."

This kind of thinking was alien to the Founders. As Erler noted above, they believed that the purpose of government was to secure the rights of individuals, and that such rights must be accompanied by responsibility for oneself and for the common good. It is these incompatible beliefs that, Erler says, is the "real origin of today's gun control hysteria."

Lest we think Erler's emphasis on collectivism is exaggerated, we only need to recall a recent comment made by Melissa Harris-Perry: "We haven't had a very collective notion of, these are our children. We have to break through our private idea that children belong to their parents, or children belong to their families, and recognize that children belong to whole communities."

When I heard Perry's comment, I thought about the relationship between collectivism and Marxism, and its tragic failures in communist societies. Then my thoughts turned closer to home. I recalled the horror stories coming out of our elementary schools since Sandy Hook. Weren't they an example of what collectivism looks like in America today? With that thought in mind, I have included some of them below.

December 20, 2012, was a bad day for 6-year-old Rodney Lynch at Roscoe R. Nix Elementary in Maryland. It had been less than a week since the Sandy Hook massacre. He was sent to the principal's office three times that day "for pretending his fingers were scissors and then a gun."

School administrators questioned him about his home life. They wanted to know if anyone in his family owned a gun. They wanted to know the names of all the video games he owned. In the end, the school accused him of "threatening to shoot a student" for making a gun gesture with his hand and saying "pow," and they suspended him.

Rodney has not even reached the age of reason (7 years old), and his reputation has been smeared. This accusation is now part of Rodney's permanent school record. His parents have had to hire an attorney as a result of this incident. They hope to get this incident expunged from their little boy's record, though it may cost them thousands of dollars in legal fees.

A 5-year-old little girl was accused of a similar crime on January 10 at Mount Carmel Elementary in Pennsylvania. According to the attorney her parents hired, the little girl told her classmates she was going to shoot them and herself with a "Hello Kitty Bubble Gun." The gun blows soap bubbles. School officials questioned the 5-year-old girl for three hours without the parents knowledge. And they told her she could go to jail.

She was initially suspended for 10 days and accused of a "terrorist threat." The suspension was later reduced, and the charge on her permanent record was reduced from a terrorist threat to a "threat to harm others." But before she was allowed to go back to school, she had to submit to psychological testing. The mother said the child has been very upset since the incident.

On January 30, Naomi McKinney, a 6-year-old student at Alice Drive Elementary School in Sumter, SC, was expelled because she brought a clear plastic gun to school for show and tell. Naomi is not allowed on school property. If Naomi is in the car when her parents pick up her siblings from school, they have to park off school property. If she is caught trespassing, she is subject to criminal charges. According to the Sumter School District, they are merely creating a safe and secure environment.

Melody Valentin, a fifth-grade student in South Philadelphia, was yelled at by an administrator, searched and threatened with arrest in front of her classmates for bringing a piece of paper shaped like a gun to school. It was given to her by her grandfather, and she put it in her pocket.

As a result, her classmates have called her a murderer, and she is having nightmares. Her mother says, "I'm waking up at three o'clock in the morning and my daughter's in the bathroom crying . . . . I don't want my child in that school."

Five-year-old Joseph Cardosa was threatened with suspension by school officials at Hyannis West Elementary School in Cape Cod, Massachusetts for making a toy gun with Lego blocks and using it inappropriately during after-school care. In response to the incident, the school principal said, "we need a safe environment for our students . . . . While someone might think that making a Lego gun is just an action of a 5-year-old, to other 5-year-olds, that might be a scary experience."

This past February, second grader Josh Welch was suspended for two days because his teacher thought Josh shaped his toaster pastry into a gun as he ate it and then said "Bang, bang" while holding the pastry.

Another boy, 7-year-old Alex Evans, was indefinitely kicked out of Mary Blair Elementary School in Loveland, Colorado because he threw an imaginary grenade at a box while playing a game he called "rescue the world." Alex said, "I was trying to save people and I just can't believe I got 'dispended.'" But according to school policy, no child is allowed to engage in imaginary fighting or use imaginary weapons.

What's more, these examples cannot be blamed on Sandy Hook alone. They represent a systemic attitude toward the children. There are many other examples that reflect this systemic attitude, but I will only mention two.

Last April, a 6-year-old girl, Salecia Johnson, had a tantrum at Creekside Elementary School in Baldwin County, Georgia. As a result, she was handcuffed by the police and taken to the police station. According to the school, they called the police because they were concerned for the safety of "the student, other classmates, and the school staff."

A similar thing happened to an 8-year-old girl at Love Joy Elementary School in Alton, Illinois last month. Jmyha Rickman had a tantrum, and the school called the police. In her case, the police reportedly cuffed her hands and feet. Then they took her to a juvenile center and held her for two hours.

These are precious, innocent children! Most of them have not even reached the age of reason! Yet they are being accused and abused by the very people we trust to care for them! This is the kind of thing that happened in Nazi Germany and communist Russia! Our children cannot thrive in such a hostile environment! No one can! It is insane, and it is evil!

Furthermore, these examples are just the tip of the iceberg. The same attitude reflected in these examples haunts our children as they enter high school, college, the work force, and society at large. Although I would not attribute it to just one thing, I believe this attitude has a name--collectivism. Thus, I see collectivism as a kind of institutional or bureaucratic violence that is crushing our children and our young adults.

Consequently, for me, gun control is about much more than protecting our children from gun violence. I welcome responsible legislation, but it must also respect our constitutional rights in the process. And if our leaders trample on our rights, then we the people need to recall our obligation under the social compact that our forefathers made to secure our rights, and we need to remove our leaders from office.

For us Catholics, though, it is not just about a social compact. It is also about a Covenant. At times like these we not only need to unite with our fellow Americans, we also need to unite with our Lord. We do this when we unite our suffering to the Cross of Christ. This gives us courage, and it gives us hope. It may even help us turn sorrow into joy.

 
-----

Michael Terheyden was born into a Catholic family, but that is not why he is a Catholic. He is a Catholic because he believes that truth is real, that it is beautiful and good, and that the fullness of truth is in the Catholic Church. However, he knows that God's grace operating throughout his life is the main reason he is a Catholic. He is greatly blessed to share his faith and his life with his beautiful wife, Dorothy. They have four grown children and three grandchildren.

-----
---
Copyright 2016 - Distributed by THE CALIFORNIA NETWORK
Pope Francis Prayer Intentions for May 2016
Universal:
Respect for Women: That in every country of the world, women may be honored and respected and that their essential contribution to society may be highly esteemed.
Evangelization:
Holy Rosary: That families, communities, and groups may pray the Holy Rosary for evangelization and peace.

By Kenya Sinclair (CALIFORNIA NETWORK)
Illegal aliens continue to surge into the United States from the Southwest U.S. border, leading the U.S. Customs and Border Protection (CBP) units to announce record-breaking apprehensions in April, 2016. LOS ANGELES, CA (Catholic Online) - According to the U.S. ... continue reading
---

By Marshall Connolly (CALIFORNIA NETWORK)
The arresting officer in the Freddie Gray case, Edward Nero, has been declared "not guilty" by the judge in his criminal trial. Now, the community waits to see if violence will erupt or if the streets will remain quiet. LOS ANGELES, CA (California Network) - Officer ... continue reading
---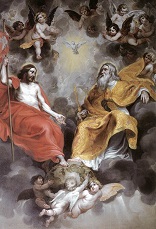 By Deacon Keith Fournier
'The mystery of the Most Holy Trinity is the central mystery of Christian faith and life. It is the mystery of God in himself. It is therefore the source of all the other mysteries of faith, the light that enlightens them. It is the most fundamental and essential ... continue reading
---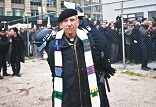 By Fr Frank Pavone
Father Berrigan was a radical figure who sent a total of almost seven years in prison. What many don't realize though is that his activism extended beyond the anti-war movement and into the anti-abortion movement. Believing in what he called a consistent ... continue reading
---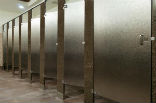 By David Drudge (CALIFORNIA NETWORK)
Under a new law, businesses in New York will be fined if they don't use a person's preferred pronoun when referring to them. This especially becomes a problem when it is understood there are at least 58 possible pronouns with at least five grammatical variations ... continue reading
---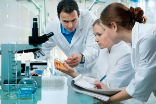 By Marshall Connolly (CALIFORNIA NETWORK)
The Federal Government has discovered the grocery list technology. This unlock apparently occurred recently as the Department of Agriculture sent encouraging, rapid-fire tweets to the public about how to use this remarkable new advancement. LOS ANGELES, CA (California ... continue reading
---

By David Drudge (CALIFORNIA NETWORK)
Texas is taking another step to becoming an independent Republic by recalling its gold and other precious metals home. A private company is planning to construct a bullion depository south of Houston, creating a virtual Ft. Knox for the state. LOS ANGELES, CA ... continue reading
---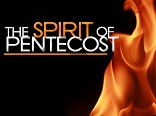 By Deacon Keith Fournier
I am one of countless thousands upon thousands whose life was profoundly changed by an experience, an encounter, with the Holy Spirit decades ago. I am old enough to remember when we who had this encounter were sometimes called Pentecostal Catholics. That ... continue reading
---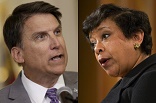 By Deacon Keith Fournier
If you rely on the main stream media for your news reports, you will not hear the truth of what is really happening in North Carolina. Much of the media uses Orwellian newspeak in its reports and has degenerated into a propaganda wing of the current ... continue reading
---

By Kenya Sinclair (CALIFORNIA NETWORK)
Texas has been thinking about seceding from the United States for quite a while. Now, after a Wednesday meeting of the Platform Committee of the Texas Republican Party, a Texas independence resolution will be up for vote during this week's GOP convention. LOS ANGELES, ... continue reading
---
All U.S. News