By Catholic Online (NEWS CONSORTIUM)
4/17/2013 (2 years ago)
Catholic Online (www.catholic.org)
No claim of responsibility yet, FBI says
A ""worldwide investigation" is being waged by the FBI and state and local police in regards to the horrific bombings at the Boston Marathon this past Monday. The FBI reports that no individual or group has claimed responsibility for the attack as of yet, but diligence by federal law enforcement is in full swing. Agents are appealing to the public for tips and cell phone pictures taken at the scene for clues behind the attack.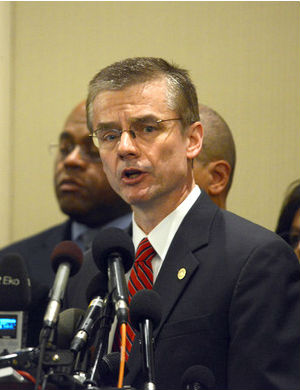 "Someone knows who did this," Richard DesLauriers, FBI agent said. "Importantly, the person who did this is someone's friend, neighbor, co-worker or relative."
LOS ANGELES, CA (Catholic Online) - "At this time there are no claims of responsibility," FBI officials said in a press conference. "The range of suspects and motives remains wide open."

Three died and at least 176 were injured when two bombs went off just before 3 p.m. Monday afternoon at Boston's 238th annual Patriots' Day.

After an investigation, it was determined that the bombs were made of explosives put in ordinary 1.6-gallon pressure cookers, one with shards of metal and ball bearings, the other with nails. The bombs were stuffed into black duffel bags and then left on the ground, according to an unidentified source.

Investigators had found pieces of black nylon from a bag or backpack and fragments of BB's and nails, possibly contained in a pressure cooker. Richard DesLauriers, FBI agent says that the items were sent to the FBI laboratory at Quantico, Virginia for analysis.

Authorities also recovered a piece of circuit board that they believe was part of one of the explosive devices, along with a lid of a pressure cooker that apparently was catapulted onto the roof of a nearby building.

Authorities have recovered what they believe are some of the pieces of the explosive devices. One official spoke on the condition of anonymity as they were not authorized to publicly discuss evidence in the ongoing investigation.

"Someone knows who did this," DesLauriers said. "Importantly, the person who did this is someone's friend, neighbor, co-worker or relative."

Investigators are also examining if the bombs could have been assembled near the scene of the explosions. This is a definite possibility as transporting improvised devices over a significant distance could trigger a premature detonation, as one official pointed out.

Federal agents are working with local police to canvas local hotels and short-term rentals searching for clues as to where the bombs could have been constructed.

As fort hose who suffered injuries in the attack, Dr. Peter Burke, chief of trauma services at Boston Medical Center says that 19 patients -- six males and 13 females are being treated at the facility. Seven people had amputations and two remain in critical condition, including a five-year-old boy.

Doctors have also been treating lung injuries, likely caused from the force of the explosion or impact on the ground. "The major (injuries) ones that were life-treating were tissue injuries and vascular injuries," he said.

Burke says that there will be eight "reoperations" at the hospital. And that one or two patients may be released later today. Burke praised the Boston EMS and first responders for limiting the loss of life.


---
Copywriter 2015 - Distributed by THE NEWS CONSORTIUM
Pope Francis Prayer Intentions for May 2015
Universal:
That, rejecting the culture of indifference, we may care for our neighbours who suffer, especially the sick and the poor.
Evangelization:
That Mary's intercession may help Christians in secularized cultures be ready to proclaim Jesus.
---
---
---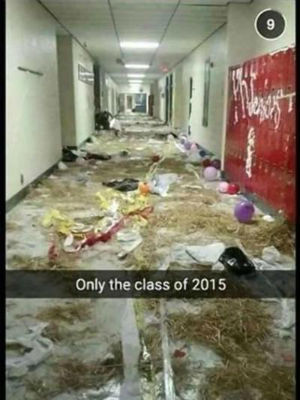 By Talia Ramos (NEWS CONSORTIUM)
One hundred senior high school students from Sequoyah High School in Madisonville, Tennessee were banned from graduation for misconduct after their involvement in a "trashy" prank at their school. The horrible prank, caught on camera, also resulted in the school ... continue reading
---

By Nikky Andres (NEWS CONSORTIUM)
On Nevada's fourth year of extreme drought, the state awaits the hot, dry, and long summer that will bring the risk of wildfires. According to the U.S. Drought Monitor, three of the five Great Basin states, which are Utah, Oregon and Nevada, are in 99 percent drought ... continue reading
---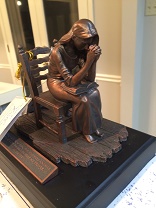 By Jennifer Hartline
I am sad for my country, and for the world. I grieve for the immorality that has become so commonplace and celebrated. I grieve for the family -- father, mother, and children -- as I watch it crumble and be slowly erased from our collective understanding. I ... continue reading
---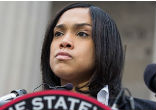 By Catholic Online (NEWS CONSORTIUM)
After the great tragedy of widespread rioting in Baltimore following the death of young black man Freddie Gray while in police custody, there is hope. The six police officers suspected in his death - three white and three black, now immediately face homicide ... continue reading
---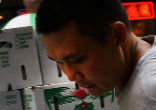 By Catholic Online (NEWS CONSORTIUM)
In spite of its next-door proximity to the United States, Mexico has lost the lead in send immigrants to the United States. Both China and India have increasingly been sending immigrants to American shores to work and live. LOS ANGELES, CA (Catholic Online) - ... continue reading
---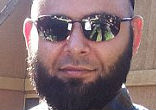 By Catholic Online (NEWS CONSORTIUM)
Thirty-year-old Elton Simpson, along with his 34-year-old roommate Nadir Soofi was shot dead by police at an anti-Islamist art contest near Dallas, Texas Sunday night. Both men were shot dead by police after they fired upon an unarmed security guard in the ... continue reading
---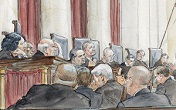 By Edwin Meese III & J. Kenneth Blackwell
Refusing to give effect to Congress's law would usher in an era where courts routinely let presidents rewrite statutes whenever the words Congress adopts does not produce outcomes the president likes. It will permanently cede legislative power to the executive ... continue reading
---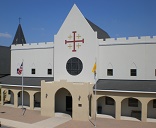 By Fr. Peter M. J. Stravinskas, Ph.D., S.T.D.
When Pope Urban II called for the First Crusade in 1095, he envisioned it as a defensive action, designed to liberate the Holy Land from the Muslims and to protect the lives of Christians living there and of pilgrims going there. It is interesting that what ... continue reading
---
By Catholic Online (NEWS CONSORTIUM)
According to a poll, a vast majority of Americans fear further racial unrest come the long, hot summer months. A whopping 96 percent of those surveyed feel that there will be further demonstrations and rioting later this year. LOS ANGELES, CA (Catholic Online) ... continue reading
---
By Talia Ramos (NEWS CONSORTIUM)
New research suggests that areas in the northern part of the United States have higher mortality rates for black Americans and the people were found to be more racist. Researchers from the University of Maryland, found that areas with more people Google searching the ... continue reading
---
All U.S. News