By Catholic Online (NEWS CONSORTIUM)
2/5/2013 (2 years ago)
Catholic Online (www.catholic.org)
Plan on paying rent for awhile longer.
If you have been waiting to buy a home, you may have missed the boat, at least at the lowest prices. Prices posted record gains in December fueling speculation of another boom in the market. However, market conditions still keep many from buying.
LOS ANGELES, CA (Catholic Online) - Housing booms are typically good for the economy and a sign of good times, but Americans were so badly burned the last time around, that caution is the watchword now.

California home prices jumped 12.6 percent compared to December, 2011, making the state's prices some of the highest in the nation again. Economists say there's real substance behind the rise, with strengthening fundamentals.

However, strengthening prices are also likely to invite speculators. If the long-term prognosis is continued growth, speculators may enter the market in a fresh wave, looking to make money on quick turnarounds.

Such an influx of speculators would drive home prices up further.

Currently, investors are buying homes at a competitive rate, with traditional homeowners still struggling to buy. And with supply of new and existing homes dropping and demand increasing, prices will only rise. Unfortunately, the average working-class American will still face an uphill battle to buy a home, unless he has good credit and is willing to settle.

Difficult lending terms make it hard for many buyers to obtain financing and existing owners are more likely to sell to investors who have cash on hand, cutting out banks altogether.

If this bears out, then the boom may be a bust of another sort for many working-class Americans.


---
Copywriter 2015 - Distributed by THE NEWS CONSORTIUM
Pope Francis Prayer Intentions for May 2015
Universal:
That, rejecting the culture of indifference, we may care for our neighbours who suffer, especially the sick and the poor.
Evangelization:
That Mary's intercession may help Christians in secularized cultures be ready to proclaim Jesus.
---
---
---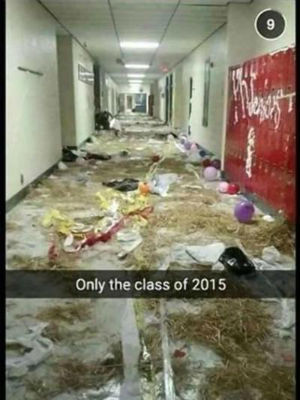 By Talia Ramos (NEWS CONSORTIUM)
One hundred senior high school students from Sequoyah High School in Madisonville, Tennessee were banned from graduation for misconduct after their involvement in a "trashy" prank at their school. The horrible prank, caught on camera, also resulted in the school ... continue reading
---

By Nikky Andres (NEWS CONSORTIUM)
On Nevada's fourth year of extreme drought, the state awaits the hot, dry, and long summer that will bring the risk of wildfires. According to the U.S. Drought Monitor, three of the five Great Basin states, which are Utah, Oregon and Nevada, are in 99 percent drought ... continue reading
---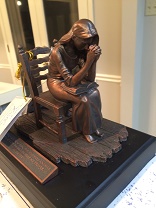 By Jennifer Hartline
I am sad for my country, and for the world. I grieve for the immorality that has become so commonplace and celebrated. I grieve for the family -- father, mother, and children -- as I watch it crumble and be slowly erased from our collective understanding. I ... continue reading
---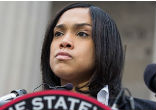 By Catholic Online (NEWS CONSORTIUM)
After the great tragedy of widespread rioting in Baltimore following the death of young black man Freddie Gray while in police custody, there is hope. The six police officers suspected in his death - three white and three black, now immediately face homicide ... continue reading
---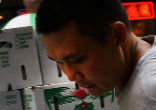 By Catholic Online (NEWS CONSORTIUM)
In spite of its next-door proximity to the United States, Mexico has lost the lead in send immigrants to the United States. Both China and India have increasingly been sending immigrants to American shores to work and live. LOS ANGELES, CA (Catholic Online) - ... continue reading
---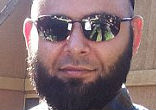 By Catholic Online (NEWS CONSORTIUM)
Thirty-year-old Elton Simpson, along with his 34-year-old roommate Nadir Soofi was shot dead by police at an anti-Islamist art contest near Dallas, Texas Sunday night. Both men were shot dead by police after they fired upon an unarmed security guard in the ... continue reading
---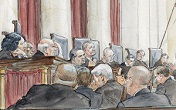 By Edwin Meese III & J. Kenneth Blackwell
Refusing to give effect to Congress's law would usher in an era where courts routinely let presidents rewrite statutes whenever the words Congress adopts does not produce outcomes the president likes. It will permanently cede legislative power to the executive ... continue reading
---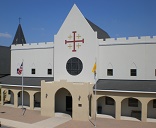 By Fr. Peter M. J. Stravinskas, Ph.D., S.T.D.
When Pope Urban II called for the First Crusade in 1095, he envisioned it as a defensive action, designed to liberate the Holy Land from the Muslims and to protect the lives of Christians living there and of pilgrims going there. It is interesting that what ... continue reading
---
By Catholic Online (NEWS CONSORTIUM)
According to a poll, a vast majority of Americans fear further racial unrest come the long, hot summer months. A whopping 96 percent of those surveyed feel that there will be further demonstrations and rioting later this year. LOS ANGELES, CA (Catholic Online) ... continue reading
---
By Talia Ramos (NEWS CONSORTIUM)
New research suggests that areas in the northern part of the United States have higher mortality rates for black Americans and the people were found to be more racist. Researchers from the University of Maryland, found that areas with more people Google searching the ... continue reading
---
All U.S. News