Fortunately, the Torah has been recovered.
Police have recovered a Torah worth an estimated $30,000 after thieves stole the keys from a synagogue. The Rabbi and community are relieved. The thieves likely did not appreciate the value of the Torah, which might have been hard to sell anyway.
BROOKLYN, NY (Catholic Online) - Rabbi Binyamin Tamaiev said he left his keys in the Synagogue and his car parked just before the start of the Sabbath of Friday afternoon. After services, he walked home.

When he returned at sunset on Saturday, his keys, and his car were gone. Inside the car was a torah, worth an estimated $30,000, which he was repairing.

For Jews, Torah scrolls are exceptionally precious.

Rabbi Tamaiev said he could not forgive himself, and that he felt as though a house had burned.

Assemblyman Dov Hikind, offered a $3,000 reward for the return of the Torah.

Police later found the vehicle, Torah inside, just a few blocks away. The Torah was returned.


---
Copywriter 2015 - Distributed by THE NEWS CONSORTIUM
Pope Francis Prayer Intentions for July 2015
Universal:
That political responsibility may be lived at all levels as a high form of charity.
Evangelization:
That, amid social inequalities, Latin American Christians may bear witness to love for the poor and contribute to a more fraternal society.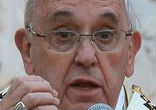 By Catholic Online (NEWS CONSORTIUM)
Pope Francis currently enjoys a very high approval rating among catholic in the United States. A Pew Research Poll reported an 86 percent approval rating. However, there are misgivings among more conservative Catholics that the Pope is straying into economic ... continue reading
---

By Kenya Sinclair (NEWS CONSORTIUM)
Hurricane Katrina left nearly 2,000 people dead and thousands more were homeless and wounded. LOS ANGELES, CA (Catholic Online) - In 2005, Hurricane Katrina caused America's most expensive natural disaster, with a repair bill of $150 billion. Entire roads were washed ... continue reading
---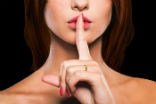 By Marshall Connolly, Catholic Online (NEWS CONSORTIUM)
This Sunday could be a distressing day for millions of churchgoers across the country. As many as 400 pastors, some of them leading megachurch congregations, may resign following the Ashley Madison leak. LOS ANGELES, CA (Catholic Online) - Hypocrisy can be found in ... continue reading
---

By Kenya Sinclair (NEWS CONSORTIUM)
An assumed Christian man was found dead in his apartment with a bloody Bible near his head. The murder is believed to have been committed by three Muslim refugees who attended a party at the dead man's home in Portland, Maine. LOS ANGELES, CA (Catholic Online) - ... continue reading
---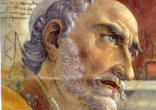 By Deacon Keith Fournier
But we too can encounter Christ in reading Sacred Scripture, in prayer, in the liturgical life of the Church. We can touch Christ's Heart and feel him touching ours. Only in this personal relationship with Christ, only in this encounter with the Risen One do we ... continue reading
---

By Kenya Sinclair (NEWS CONSORTIUM)
WDBJ-TV station grieves the loss of Alison Parker and Adam Ward the morning after their on-air murders. Los Angeles, California (Catholic Online) - Thursday morning was emotional, as WDBJ-TV anchor Kim McBroom joined hands with anchor Steve Grand, who came in ... continue reading
---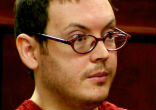 By Catholic Online (NEWS CONSORTIUM)
On July 20, 2012, James Eagan Holmes, now 27, walked into an Aurora, Colorado movie theater during a late-night showing of "The Dark Knight Rises." He opened fire, killing 12 people and wounded 70. Holmes will never step outside a prison ever again - he was sentenced ... continue reading
---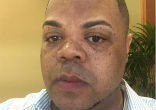 By Catholic Online (NEWS CONSORTIUM)
Stories have come forward regarding 41-year-old former TV news reporter Vester Flanagan, accused in the on-air shooting deaths of 24-year-old WDBJ reporter Alison Parker and 27-year-old camera operator Adam Ward. Flanagan, who committed suicide after the ... continue reading
---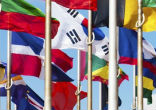 By Catholic Online (NEWS CONSORTIUM)
It seems that certain parties leapt to conclusions too readily... The Vatican has requested that the Palestinian U.N. mission to remove all references to the Holy See from a draft resolution. The Palestinians have put forth a formal request to the U.N. General Assembly ... continue reading
---

By Talia Ramos (NEWS CONSORTIUM)
With the last-minute push of pro-police lobbyists, it is now legal for the North Dakora law enforcers to fly drones equipped with "less than lethal" weapons such as tasers, pepper spray and tear gas. MUNTINLUPA, PHILIPPINES (Catholic Online) - During a hearing in ... continue reading
---
All U.S. News