Only California is lower.
Fitch Ratings has downgraded Illinois' credit rating citing the state's ongoing failure to address public pension debt. The state may now find it harder to borrow money, facing higher interest rates.
CHICAGO, IL (Catholic Online) - The state's credit rating remains a "A" which is a low rating to begin with, but is now listed as "rating watch negative." While the rating letter stayed the same, the negative watch will cause interest rates to rise for the state.

The state will now have to pay higher interest rates if it wants to borrow money.

Only California has a lower credit rating.

The cause is the state's nearly $100 billion in debt which remains unaddressed. Without reform, the rating will inevitably be dropped further.

So far, Gov. Quinn has been unable to get state legislators to work together to resolve the state's debt problem.


---
Copywriter 2015 - Distributed by THE NEWS CONSORTIUM
Pope Francis Prayer Intentions for March 2015
Universal:
Scientists: That those involved in scientific research may serve the well-being of the whole human person.
Evangelization:
Contribution of women: That the unique contribution of women to the life of the Church may be recognized always.
By Keith A Fournier
I was with Rick Santorum at the Awakening Conference in Orlando, Florida. Rick and Karen Santorum are personal friends. Their whole family is a source of inspiration to me. But most especially, that little Princess named Bella Santorum. She is the center, the ... continue reading
---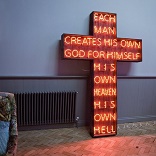 By Jennifer Hartline
There is no Christianity without Christ, and no Christ without the cross. There was no need for the cross except for our Redemption, and no need for that except for our sin. To preach Christianity without preaching repentance from sin and taking up your cross is ... continue reading
---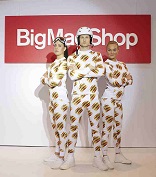 By Hannah Raissa Marfil (NEWS CONSORTIUM)
Fast food conglomerate McDonald's had released its own fashion and lifestyle line, with the clothes full of Big Mac prints on them. The McFashion debuted on Tuesday in Sweden, in celebration of their most recent campaign, "I'm Lovin' It 24." Profit generated from the ... continue reading
---

By Abigail James (NEWS CONSORTIUM)
From a tragic airplane crash that killed 150 people to the blood of St. Januarius liquifying, this week in news has been quite a roller coaster. We saw nuns mob Pope Francis, a father lose seven of his eight children in a horrifying fire and the first announced ... continue reading
---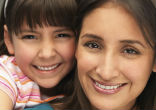 By Catholic Online (NEWS CONSORTIUM)
While it would appear to some to be contrary, the majority of Latinos within the continental United States, 62 percent, speak English. A new analysis of the Pew Research Center's 2013 National Survey of Latinos has found that the current demographics will ... continue reading
---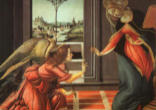 By Deacon Keith Fournier
Walking along this Way of Yes, leads us into a dialogue, a conversation, a communion, a new Way of life, the Christian Way. By saying Yes, offering our own Fiat, we become consecrated and enlisted in the ongoing mission of the Lord Jesus Christ. Mary shows us that ... continue reading
---

By Catholic Online (NEWS CONSORTIUM)
While California is typically known for laidback attitudes and acceptance of diversity - it comes as a shock to learn that the Golden State has the largest amount of "hate groups" across the United States. LOS ANGELES, CA (Catholic Online) - According to the ... continue reading
---
By Abigail James (NEWS CONSORTIUM)
Fox News producer, Jesse Watters, took to the streets in the "party district" of New York City to sample the opinion a certain demographic has toward America. LOS ANGELES, CA (Catholic Online) - As a part of Watters' World and The O'Reilly Factor, Watters asks people ... continue reading
---

By Hannah Raissa Marfil (NEWS CONSORTIUM)
Preschool Mastermind is a preschool for the adults in Brooklyn; it started the first week of March and ends the last week. Students come in every week, trying to get in touch with the magical world they left behind as their childhood ended. However, this adult ... continue reading
---
By Hannah Raissa Marfil (NEWS CONSORTIUM)
SeaWorld Entertainment Inc. releases their new campaign, ahead of a book release by their former trainer John Hargrove. The company received a rapid decrease in audience attendance and revenue from negative responses after the release "Blackfish," a documentary ... continue reading
---
All U.S. News