Inspector finds widespread fraud in CPS system.w
A report from the Chicago Public School's Inspector General has found widespread and systemic fraud in the city's school lunch program. School administrators have also been accused of failing to comply with earlier recommendations.
CHICAGO, IL (Catholic Online) - The Inspector General found that district employees including principals and assistants had engaged in "widespread, systematic fraud." The report accuses the Chicago Public Schools employees of "significant ethical lapses" and giving "inducements in exchange for preferential treatment."

Specifically, among other abuses, executives responsible for oversight accepted thousands of dollars worth of gifts from two of the school's largest vendors.

In essence, vendors are bribing school officials for contracts to feed the kids.

The Inspector General has acknowledged that the vendors cannot be replaced with cheaper providers, however the recommendation is to compel them to pay for an independent auditor to ensure that no inappropriate gifts are being exchanged.

So the vendors will remain. There is no word yet if the school administrators, some who are said to be among the highest ranking, will be disciplined.


---
Copywriter 2015 - Distributed by THE NEWS CONSORTIUM
Pope Francis Prayer Intentions for July 2015
Universal:
That political responsibility may be lived at all levels as a high form of charity.
Evangelization:
That, amid social inequalities, Latin American Christians may bear witness to love for the poor and contribute to a more fraternal society.

By Kenya Sinclair (NEWS CONSORTIUM)
Cardinal Donald William Wuerl has announced Pope Francis' decision to give his Washington Mass on September 23 in Spanish. LOS ANGELES, CA (Catholic Online) - "It's a recognition of how large the Hispanic population in the United States is," Wuerl said. "And he's ... continue reading
---

By Kenya Sinclair (NEWS CONSORTIUM)
The nuclear deal between the United States, China, Britain, France, Russia, Germany and Iran has been under intense scrutiny from Republicans and some Democrats, however Democratic Senator Barbara Mikulski has agreed to pledge support. Mikulski's support means ... continue reading
---

By Kenya Sinclair (NEWS CONSORTIUM)
17-year-old Valerie Herrera, a senior at Cristo Bey Jesuit High School, was asked by Pope Francis to sing a song. LOS ANGELES, CA (Catholic Online) - Americans were invited to a virtual meeting with Pope Francis via satellite, which was moderated from inside the ... continue reading
---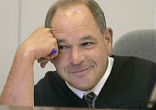 By Catholic Online (NEWS CONSORTIUM)
Making the punishment fit the crime seems to be the method behind Judge Michael Cicconetti's madness. The Ohio judge metes out unusual sentences in lieu of hefty fines and jail time. It must be working, as those sentenced to perform the unlikely, court-mandated ... continue reading
---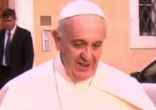 By Catholic Online (NEWS CONSORTIUM)
Speaking to Americans nationwide, Pope Francis participated in a virtual audience hosted by ABC News. Moderated inside the Vatican by ABC News' "World News Tonight," the segment will air this Friday, September 4, on ABC's "20/20" news program. LOS ANGELES, CA ... continue reading
---

By Kenya Sinclair (NEWS CONSORTIUM)
Planned Parenthood is exposed once again in another undercover video from the Center for Medical Progress. A conversation with Dr. Katharine Sheehan, long-time medical director of Planned Parenthood of the Pacific Southwest until 2013, Perrin Larton, the Procurement ... continue reading
---

By Kenya Sinclair (NEWS CONSORTIUM)
UPDATE: One of the suspects has been taken into custody Tuesday afternoon following the deadly shooting of Charles Gliniewicz.A police officer on a routine patrol was shot and killed around 8am Tuesday morning in Fox Lake, Illinois. Law enforcement officers flood the ... continue reading
---

By Nikky Andres (NEWS CONSORTIUM)
People flocked to the South Carolina statehouse lawn to advocate the defunding of Planned Parenthood and reversal of the legalization of same-sex marriages. MUNTINLUPA, PHILIPPINES (Catholic Online) - The pro-traditional family and pro-life demonstration in South ... continue reading
---

By Catholic Online (NEWS CONSORTIUM)
Rowan County Clerk, Kim Davis had her day in court and it went badly. However, she still has her job, and she is still conducting herself with dignity despite the media circus surrounding her office. Ms. Davis still refuses to issue marriage licenses to same sex ... continue reading
---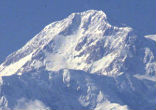 By Catholic Online (NEWS CONSORTIUM)
The tallest spot in the continental United States, Mount McKinley, will now be known by its original name given it by native Alaskans: Denali. The Obama administration took charge to end a lengthy disagreement by the states of Ohio and Alaska. LOS ANGELES, CA ... continue reading
---
All U.S. News