The Bishop who laid his hands on me is the one whose tribute I am now honored to write, the smiling Bishop named Walter F Sullivan
I will be eternally grateful to Bishop Sullivan. He ordained me as a member of the Clergy of the Diocese of Richmond, a deacon - at a time when our Diocese had no official deacon program.He believed in me, recognized my love for the Lord, called forth the gifts the Lord had given me and inspired me to give them all back because they belonged to Jesus Christ and His people.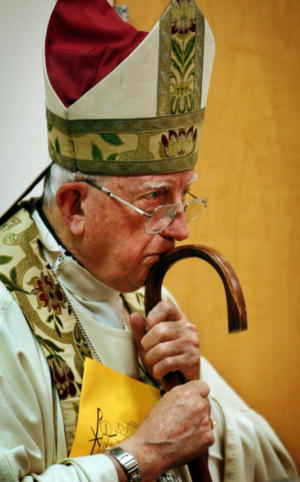 Bishop Walter F Sullivan
RICHMOND, VA (Catholic Online) - On Tuesday December 11, 2012, Bishop Walter F. Sullivan died at his home in Richmond, Virginia. He had suffered from inoperable liver cancer. He was released from the hospital the week before. A funeral Mass of the Resurrection will be held at the Cathedral of the Sacred Heart on December 19, 2012. Though I had been long expecting the news, my heart broke when the official word came. 
I will be eternally grateful to Bishop Sullivan. He ordained me as a member of the Clergy of the Diocese of Richmond, a deacon - at a time when our Diocese had no official deacon program. He did so when some, including some of his own priests, might have preferred that he keep it that way.
He believed in me, recognized my love for the Lord, called forth the gifts the Lord had given me and inspired me to give them all back because they belonged to Jesus Christ and His people. He invited me to discern ordered service to the Church for the sake of the world into which she is sent to continue the redemptive mission of the Lord. 
Though he cared for the faithful of the Diocese of Richmond for 29 years, I only met him in 1991. I moved to the Diocese from Steubenville, Ohio where I had been involved assisting Fr Michael Scanlan. Fr Michaels courageous and faith filled leadership led to the miraculous turnaround of a dying Catholic College, now known the world over as the Franciscan University of Steubenville.
After graduating from the then College of Steubenville, I commuted to the nearby University of Pittsburgh Law School. Fr Michael, a lawyer, had encouraged me to pursue my interest. I was inspired by Thomas More and wanted to represent all children in the womb whose lives had been taken by the evil of procured abortion.
Upon graduating from Law School in 1980 I began a private law practice in order to be free for service to the Lord. During the 80's I went back and forth between that practice and serving in house with the University as a Dean of Students, General Counsel and Dean of Evangelization. During those years I also started writing Amicus briefs on Pro-Life cases and involved myself heavily in the great human rights movement of our age. I also grew in a sense that I had to do more for that cause.
Fr Michael and Bishop Albert Ottenweller had accompanied a group of our students to a peaceful prayer rally in front of an abortion clinic in Youngstown, Ohio. I was in house for the University and the only major Administrator on campus when I received the call. The voice on the other end informed me that our students, Fr Michael and our bishop had been wrongfully arrested for prayer on a public sidewalk outside of an abortion clinic.
I entered my appearance on their behalf in Court and represented them until they were released. Those days when they were incarcerated for standing up for children in the womb, and the experience of arguing for their freedom, changed my life. The rest is history. That also began the season of my legal career which became dedicated almost exclusively to pro-life and religious freedom work.
During those days in Steubenville, bearing and raising our five children, my wife Laurine and I were privileged to call Bishop Albert Ottenweller our friend. He went home to the Lord in September. I wrote a tribute which can be read in its entirety here. I wrote in that tribute:

"During those years I spent in Steubenville Bishop Ottenweller became a friend, a mentor and an inspiration. I will always be grateful. He planted the seed of my own later life vocation as a Deacon in my heart by boldly asking me on several occasions if I had ever considered the call. Years later, after I moved to Virginia, I would respond to that call. It would be another Bishop who would impose his hands upon me at my ordination - but I believe that Bishop Ottenweller was deeply involved." 

The Bishop who laid his hands on me is the one whose tribute I am now honored to write, the smiling Bishop named Walter F Sullivan.

I moved to Chesapeake, Virginia in 1991 to build a Pro-Life and Religious Liberty law firm called the American Center for Law and Justice (ACLJ) and serve as its first Executive Director. The ACLJ is now led by the great Constitutional lawyer Jay Sekulow with whom I had the honor of serving in those early years of the work. 
Here is a quick explanation what happened. During the late eighties I wrote my first book entitled "Evangelical Catholics". It was subtitled, "A Call for Christian Cooperation to Penetrate the Darkness with the Light of the Gospel" and released in 1990 with a forward by the late evangelical leader great Chuck Colson. The book-  and the term evangelical Catholics - were quite controversial back then.
I soon found out that evangelical Protestant leader Pat Robertson had read the book. He contacted me through friends. It was Pat who had the inspiration to found the ACLJ back when there were no similar law firms "to defend the rights of believers."  I was as surprised as anyone else when he invited me, a very vocal Catholic, to come to Virginia Beach and build the American Center for Law and Justice.
During those days, evangelical and Catholic cooperation in the great causes of our age was not popular or prevalent.  However, my wife and I knew, as we have known with many other invitations since, this was an invitation which the Lord was behind. We packed up everything and moved. That is what missionaries do.
Some of our Catholic friends from my days doing shows on the Eternal Word Television Network (EWTN) were shocked. However, we knew that to build such a law firm was important - and that it was a part of an unfolding plan. Some were shocked that I would actually go to work with a Protestant. Some even questioned my commitment to Catholic orthodoxy. I am glad things have changed since then.
During our first year in Virginia I met Bishop Walter F Sullivan. We connected on the conviction we held in common, the fundamental human Right to Life. We had both heard the cry of those whom Mother Teresa called the poorest of the poor, children in the womb of their mother, and we had to act with our lives.  Bishop Sullivan was a genuinely Pro-Life Bishop. In fact, his passionate love for all of the poor was rooted in his deep belief in the dignity of every human person.  
In the early nineties our paths crossed many times. We developed what some deemed to be an unlikely friendship. After all, those prone to labeling put us in different "camps" on some of the pressing theological and political issues of the hour. My dear mother would have called us "Frick and Frack". I had been labeled by some in the Richmond Diocese a "conservative", theologically and politically, and they could not make sense out of that friendship.I do not like labels.  
Bishop Sullivan and I shared a deep faith in the Risen Jesus Christ, an ecumenical heart and an evangelistic fervor to share the Gospel. In addition, as a Bishop of the Church, I esteemed Bishop Sullivan as I esteem all of the successors of the Apostles. I learned from him and, even when we disagreed, he was never disagreeable.
He always had words of encouragement for me as I engaged in my intense constitutional legal work during those years. He was supportive even when my work stirred some controversy. Rather than make me worry I would lose his support, he would reaffirm it. He was also supportive of my evangelistic and ecumenical efforts. As busy as he was, he actually read some of my writings - and even wrote to me concerning several pieces, suggesting helpful ways of addressing issues more completely. I knew my Bishop was for me, and I needed it. I still do. 
Bishop Sullivan also took an interest in my family, a real one. You knew that when he asked you about your wife and your children, he really meant it. It was not just protocol or conversational nicety. Any time I wrote to him he wrote me back - personally. When you were with Bishop Sullivan, his engaging smile and big laugh would make you feel at home and draw you into its warmth. You wanted to be in his company. 
I served the Lord as a lay leader for many full and meaningful years. To serve the Lord and His Catholic Church is the greatest joy of my life. However, there is no doubt that the call to Holy orders as a Deacon of the Church was the invitation which changed everything. That invitation came through Bishop Walter F Sullivan. For that I will always be grateful.
Now in my seventeenth year of ordered service, I am more grateful to him than when he first invited me to discern the vocation. Back when he invited me to consider the call, there was no program in the Diocese of Richmond, Virginia. In fact, there was a rumor floating around that he would never ordain a deacon.  Many of his priests did not want to see a Deacon program, for several reasons which are no longer important.
One day he called me when he was coming down to Hampton Roads and invited me to attend the Mass at which he going to preside. He also invited me for a cup of coffee afterward. He would periodically do that when he was in town. I always enjoyed the opportunity. Our conversations were lively, interesting and often made me laugh - usually when I really needed it. 
On that day he asked me if I had ever considered being a deacon. I told him that I had and that Bishop Ottenweller had discussed it with me when I lived in Steubenville. He then did something I will remember for the rest of my life. He leaned forward over the table, looked me straight in the eyes with intensity and said, "Keith, I want you to write me a letter and explain how you think the grace of ordination as a Deacon would enhance your evangelistic, ecumenical and pro-life work".
He continued, "The way I understand the Second Vatican Council, I am supposed to look for men who are already serving the Lord - sort of "anonymous deacons" - and discern whether the grace of orders would enhance their service". He explained that he felt my evangelistic, ecumenical and pro-life work in the Culture was a service to the Church, involved social justice and was very diaconal.  All these years later, I still marvel at his insight.
Bishop Sullivan believed that this was what the Council Fathers had in mind when they restored this ancient order of clergy to the Church. He believed it was to be an order of clergy in the midst of the world. I am grateful for his insight and his invitation. I believe he was correct. I also think it would be a helpful insight as the order matures in our midst. Frankly, I think it could help those involved in the discernment process.
I had studied at the undergraduate level in Theology and Philosophy at Steubenville and had a Law Degree. So, the Bishop set up a mentoring program with a wonderful priest, the late Monsignor Bill Sullivan. We pursued directed readings and studies in canon law. He was a great Canon lawyer, a priests priest and a true gentleman. 
Father Sullivan also led me through the installation in what were formerly the minor orders. I needed a parish to be assigned to during my studies and a spiritual director. I obtained a spiritual director. However, several priests simply did not understand why I wanted to be a deacon and somehow thought the idea was a threat to lay ministry. I had a hard time finding a parish for training. 
In hindsight, it still saddens me. Deacons have a very special role in empowering and assisting lay ministry. It was no accident that the very Council which renewed the Order of Deacons in the West also emphasized the apostolate of the lay faithful.  Fortunately, a holy priest named Fr Tim Drake took me into his parish. I learned so much from his humility and holiness.
I knew the grace of a call to ordained ministry and the time of preparation was rich. It put within a deep hunger for more theological studies which led me to such studies at the graduate level. In fact, it uncovered another call, to study and teach theology to future priests, deacons and lay leaders. I await its flourishing in the Lord's time.
My ordination was a profound experience. It did indeed create a "mark" on my soul as the teaching of the Catholic Church on the Sacrament of Orders so clearly states. My ministry as a deacon is not better than my ministry as a lay leader, but it is profoundly different.
I will never forget laying on the floor, prostrate in surrender. At times I can still feel the imposition of Bishop Sullivan's hands on my head. Often, when I process to the Ambo with the book of the Gospels I think of him placing the Book of the Gospels in my hands.
I regularly remember him proclaiming, "Receive the Gospel of Christ, whose herald you have become. Believe what you read, teach what you believe, and practice what you teach" when I read the Gospel. Its implications are still being unpacked every time I prepare or preach a homily, teach or share the teaching of the Church in public ministry. Everything in my life changed from that day forward because I changed.
Bishop Sullivan's support continued in the early years of my diaconal service.  He was willing to take risks. Like when I asked him if we could start a Newman Club at the local evangelical Protestant University, Regent University, in order to serve the growing number of Catholic Students and promote authentic ecumenical cooperation. He approved it after the administration of the University agreed. A wonderful priest stepped up to the task and the club continues to this day.
I hungered for more theological studies. I sensed the Lord was calling me to pursue them in order to be more effective in ministry and prepare for future service. Others might have discouraged it at that stage in my life. Not Bishop Sullivan. He encouraged me when I pursued my first graduate degree at the John Paul II Institute. He wrote a wonderful letter which assisted me in obtaining faculties in the Arlington Diocese and the DC Diocese.
Knowing from our conversations that I was a revert to the Church who had returned through reading the early fathers of the Church, he knew I loved the writings of the Eastern Fathers. So when I wanted his permission to respond to an invitation from a friend, the Melkite Eparch, Bishop John Elya, to study to serve as a Byzantine deacon, he wrote an immediate letter and I later obtained what are often called "bi-ritual" faculties.
When I returned to Hampton Roads after my Masters degree work, the Bishop was again encouraging. He always had a warm word and invited my input in parish assignments.  Years later, when my wife and I discerned upon the death of my life's hero, Blessed John Paul II, to pursue the PhD at the Catholic University of America, Bishop Sullivan heard about it and told me that he was not at all surprised and encouraged me.
As the years past our times together grew less frequent. Yet, when our paths did cross, there was always that smile and that warmth. It was accompanied by that blunt frankness and candor so characteristic of this man when he would ask me for an update on my life.  He was not averse to giving you his opinion. At times, the manner was disarming, but I always knew he was for me.
I guess that is the last thing I will say. It may be the most important thing. Bishop Walter F. Sullivan always made you know that he was for you. How we need that from our Bishops. How priests and deacons need the encouragement and support of their Bishop. Every year when our Office of Readings presents St Augustine's powerful instructions to Bishops, I think of those I have been privileged to serve. 
When I read these words, "For you I am a Bishop and with you I am a Christian", I think of smiling Bishop Walter F. Sullivan. Thank you my smiling Bishop friend and friend of all the poor. May you rest in the joy of the Lord until we laugh together again in the fullness of the communion of love.

---
Copyright 2016 - Distributed by THE CALIFORNIA NETWORK
Pope Francis Prayer Intentions for May 2016
Universal:
Respect for Women: That in every country of the world, women may be honored and respected and that their essential contribution to society may be highly esteemed.
Evangelization:
Holy Rosary: That families, communities, and groups may pray the Holy Rosary for evangelization and peace.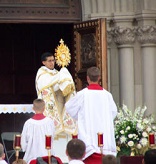 By Deacon Keith Fournier
We have received the Bread of Heaven. Let us choose to become what we consume. These Feasts are not just rituals on a Church calendar. They are invitations to encounter the Lord Jesus Christ, and then offer Him to a world waiting to be born anew. On this Feast of ... continue reading
---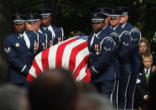 By Deacon Keith Fournier
I live in Chesapeake, a wonderful city in Southeastern Virginia where there are many members of the military. The parish I serve is an example of this. Every day, I witness the many sacrifices which military families make for our Nation. On this Memorial Day, I ... continue reading
---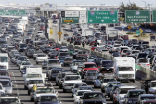 By Marshall Connolly (CALIFORNIA NETWORK)
We have money for perpetual war and can afford generous foreign aid, tax subsidies and cuts for the wealthy, but we cannot find the money to fix a pothole or repair a collapsing bridge. This is the sorry state of affairs U.S. infrastructure is in as we let the nation ... continue reading
---

By Kenya Sinclair (CALIFORNIA NETWORK)
Protesters at Republican presidential candidate Donald Trump's New Mexico rally erupted in violent acts including the attempted stoning of police, glass bottles thrown at mounted units and their horses, burning shirts and more. LOS ANGELES, CA (Catholic Online) - ... continue reading
---

By Kenya Sinclair (CALIFORNIA NETWORK)
Illegal aliens continue to surge into the United States from the Southwest U.S. border, leading the U.S. Customs and Border Protection (CBP) units to announce record-breaking apprehensions in April, 2016. LOS ANGELES, CA (Catholic Online) - According to the U.S. ... continue reading
---

By Marshall Connolly (CALIFORNIA NETWORK)
The arresting officer in the Freddie Gray case, Edward Nero, has been declared "not guilty" by the judge in his criminal trial. Now, the community waits to see if violence will erupt or if the streets will remain quiet. LOS ANGELES, CA (California Network) - Officer ... continue reading
---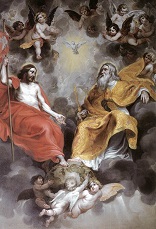 By Deacon Keith Fournier
'The mystery of the Most Holy Trinity is the central mystery of Christian faith and life. It is the mystery of God in himself. It is therefore the source of all the other mysteries of faith, the light that enlightens them. It is the most fundamental and essential ... continue reading
---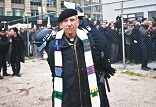 By Fr Frank Pavone
Father Berrigan was a radical figure who sent a total of almost seven years in prison. What many don't realize though is that his activism extended beyond the anti-war movement and into the anti-abortion movement. Believing in what he called a consistent ... continue reading
---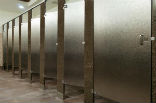 By David Drudge (CALIFORNIA NETWORK)
Under a new law, businesses in New York will be fined if they don't use a person's preferred pronoun when referring to them. This especially becomes a problem when it is understood there are at least 58 possible pronouns with at least five grammatical variations ... continue reading
---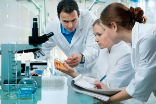 By Marshall Connolly (CALIFORNIA NETWORK)
The Federal Government has discovered the grocery list technology. This unlock apparently occurred recently as the Department of Agriculture sent encouraging, rapid-fire tweets to the public about how to use this remarkable new advancement. LOS ANGELES, CA (California ... continue reading
---
All U.S. News