Church has structural problems and its private owner is worried about liability.
A Philadelphia church set for demolition has received a stay of execution from the city's Licenses and Inspections Review Board. The Church of the Assumption on Spring Garden Street is due to be demolished.
PHILADELPHIA, PA (Catholic Online) - The historic church was built in 1848, and has ties to two historic saints, St. John Neumann and St. Katherine Drexel. Since 2010, a private owner has fought to demolish the structure.

Throughout the decades, the church fell into disuse and disrepair. It was eventually acquired by John Wei, who said he would preserve the structure, but later changed his mind.

Wei originally planned the convert the church to apartments, but the city did not approve his permit for structural reasons. After that, Wei decided to demolish the church to protect himself from liability.

The fate of the church will be reviewed on Jan. 8, and it may yet be demolished.


---
Copywriter 2015 - Distributed by THE NEWS CONSORTIUM
Pope Francis Prayer Intentions for July 2015
Universal:
That political responsibility may be lived at all levels as a high form of charity.
Evangelization:
That, amid social inequalities, Latin American Christians may bear witness to love for the poor and contribute to a more fraternal society.

By Atarah Haely (NEWS CONSORTIUM)
An amicus brief was filed Monday evening by the Mexican government over the denial of U.S. birth certificates of illegal immigrant children born in Texas. MUNTINLUPA, PHILIPPINES (Catholic Online) - According to Fox News, denials of birth certificates were due to the ... continue reading
---

By Nikky Andres (NEWS CONSORTIUM)
A new study shows America has the highest rate of mass shootings in the world due to the "dark side of exceptionalism." MUNTINLUPA, PHILIPPINES (Catholic Online) - Adam Lankford, a criminologist at University of Alabama discovered The United States has experienced five ... continue reading
---

By Nikky Andres (NEWS CONSORTIUM)
Pope Francis is set to visit Washington D.C, New York and Philadelphia, USA this coming September 22-27, 2015 for the World Meeting of Families. MUNTINLUPA, PHILIPPINES (Catholic Online) - Listed below are 5 things to look forward to during his visit:1. Focus on family ... continue reading
---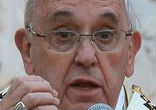 By Catholic Online (NEWS CONSORTIUM)
Pope Francis currently enjoys a very high approval rating among catholic in the United States. A Pew Research Poll reported an 86 percent approval rating. However, there are misgivings among more conservative Catholics that the Pope is straying into economic ... continue reading
---

By Kenya Sinclair (NEWS CONSORTIUM)
Hurricane Katrina left nearly 2,000 people dead and thousands more were homeless and wounded. LOS ANGELES, CA (Catholic Online) - In 2005, Hurricane Katrina caused America's most expensive natural disaster, with a repair bill of $150 billion. Entire roads were washed ... continue reading
---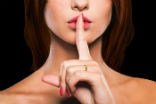 By Marshall Connolly, Catholic Online (NEWS CONSORTIUM)
This Sunday could be a distressing day for millions of churchgoers across the country. As many as 400 pastors, some of them leading megachurch congregations, may resign following the Ashley Madison leak. LOS ANGELES, CA (Catholic Online) - Hypocrisy can be found in ... continue reading
---

By Kenya Sinclair (NEWS CONSORTIUM)
An assumed Christian man was found dead in his apartment with a bloody Bible near his head. The murder is believed to have been committed by three Muslim refugees who attended a party at the dead man's home in Portland, Maine. LOS ANGELES, CA (Catholic Online) - ... continue reading
---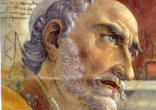 By Deacon Keith Fournier
But we too can encounter Christ in reading Sacred Scripture, in prayer, in the liturgical life of the Church. We can touch Christ's Heart and feel him touching ours. Only in this personal relationship with Christ, only in this encounter with the Risen One do we ... continue reading
---

By Kenya Sinclair (NEWS CONSORTIUM)
WDBJ-TV station grieves the loss of Alison Parker and Adam Ward the morning after their on-air murders. Los Angeles, California (Catholic Online) - Thursday morning was emotional, as WDBJ-TV anchor Kim McBroom joined hands with anchor Steve Grand, who came in ... continue reading
---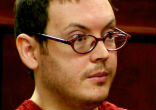 By Catholic Online (NEWS CONSORTIUM)
On July 20, 2012, James Eagan Holmes, now 27, walked into an Aurora, Colorado movie theater during a late-night showing of "The Dark Knight Rises." He opened fire, killing 12 people and wounded 70. Holmes will never step outside a prison ever again - he was sentenced ... continue reading
---
All U.S. News