Golden Spike plans to fly astronatus to the moon, for a price.
Golden Spike Co. is planning to send humans to the moon on private spacecraft, but there are some questions being raised about the project.
DENVER, CO (Catholic Online) - The Golden Spike Co., formed in Boulder, has announced that for $750 million, a passenger may hop a rocket to the moon, which they plan to fly just as soon as one can be built.

Their space tourism endeavor has raised a lot of questions however, and some fear the Moon may become the wild west of the new frontier.

Golden Spike says that space tourists aren't likely to be the primary customers on the flights. Rather, they envision ferrying scientists and other researchers to the moon and back.

The Outer Space Treaty of 1967 forbids countries from claiming land on the moon, but the treaty does not prohibit private agencies and individuals from doing so.

Still, it remains highly unlikely that anyone should fear claim jumpers on the moon just yet. It is likely to still be decades before humans return to our nearest astronomical neighbor, and even then, the few visitors that arrive will have better things to do than quarrel with their fellow astronauts.


---
Copywriter 2015 - Distributed by THE NEWS CONSORTIUM
Pope Francis Prayer Intentions for July 2015
Universal:
That political responsibility may be lived at all levels as a high form of charity.
Evangelization:
That, amid social inequalities, Latin American Christians may bear witness to love for the poor and contribute to a more fraternal society.

By Talia Ramos (NEWS CONSORTIUM)
The Catholic University of America is full of enthusiastic and hopeful spirits as the papal visit to Washington D.C. comes closer. MUNTINLUPA, PHILIPPINES (Catholic Online) - In about three weeks, Pope Francis will be celebrating faith with the students, causing ... continue reading
---

By Atarah Haely (NEWS CONSORTIUM)
Prosecutors decided to pursue the death penalty for the 21-year-old Charleston church shooting suspect Dylann Roof, The Daily Mail reported. MUNTINLUPA, PHILIPPINES (Catholic Online) - On the court documents filed last Thursday, prosecutors stated that they ... continue reading
---

By Nikky Andres (NEWS CONSORTIUM)
Atheist activists lost a years-long battle this week over the "Big Mountain Jesus statue," which has been standing for over 60 years on public land near the Big Mountain ski resort in Montana. MUNTINLUPA, PHILIPPINES (Catholic Online) - The statue was made to ... continue reading
---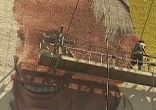 By Catholic Online (NEWS CONSORTIUM)
Excitement is building in New York City with the visit of Pope Francis this September 24. A massive, hand-painted mural, 225-feet tall has been placed in midtown Manhattan at the corner of Eighth Avenue and 34th Street, close to Madison Square Garden, where the ... continue reading
---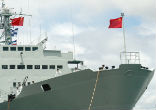 By Catholic Online (NEWS CONSORTIUM)
Unnamed defense officials have identified a Chinese amphibious ship, a replenishment vessel and three surface combatant ships - altogether five Chinese warships in the Bering Sea off Alaska. The ships were sighted during U.S. President Barack Obama's three-day ... continue reading
---

By Kenya Sinclair (NEWS CONSORTIUM)
The Center of Immigration Studies, a group that advocates for lower levels of immigration, released a report showing 51 percent of immigrant-led households receive some kind of welfare benefit. Benefits include Medicaid, food stamps, school lunches, housing assistance ... continue reading
---

By Kenya Sinclair (NEWS CONSORTIUM)
Cardinal Donald William Wuerl has announced Pope Francis' decision to give his Washington Mass on September 23 in Spanish. LOS ANGELES, CA (Catholic Online) - "It's a recognition of how large the Hispanic population in the United States is," Wuerl said. "And he's ... continue reading
---

By Kenya Sinclair (NEWS CONSORTIUM)
The nuclear deal between the United States, China, Britain, France, Russia, Germany and Iran has been under intense scrutiny from Republicans and some Democrats, however Democratic Senator Barbara Mikulski has agreed to pledge support. Mikulski's support means ... continue reading
---

By Kenya Sinclair (NEWS CONSORTIUM)
17-year-old Valerie Herrera, a senior at Cristo Bey Jesuit High School, was asked by Pope Francis to sing a song. LOS ANGELES, CA (Catholic Online) - Americans were invited to a virtual meeting with Pope Francis via satellite, which was moderated from inside the ... continue reading
---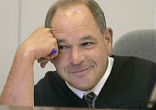 By Catholic Online (NEWS CONSORTIUM)
Making the punishment fit the crime seems to be the method behind Judge Michael Cicconetti's madness. The Ohio judge metes out unusual sentences in lieu of hefty fines and jail time. It must be working, as those sentenced to perform the unlikely, court-mandated ... continue reading
---
All U.S. News